MASCOT DESING CONTEST - HKCEXP
This post is to show a pet model for the company HKCEXP, I hope you enjoy it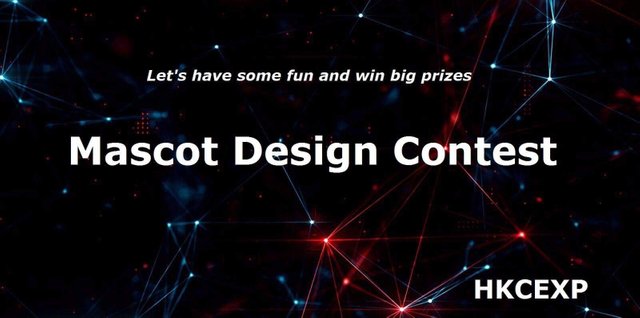 Source
HKCEXP
"Hong Kong Crypto Exchange Platform" combines traditional trading and blockchain technology to serve Southeast Asian and even European digital currency investors; and ensures transaction anonymity and data security, allowing users to conduct anytime, anywhere in the world the online crypto trading. We are registered with Malta and have a strong professional team in different sectors, including ibank, financial elites, specializing in exchange operations and promotion, as well as cryptography and blockchain technology expertise. The goal is to create a convenient and reliable Crypto Exchange.
In the near future, the "Hong Kong Crypto Exchange Platform" will become one of the world's major digital banks and exchanges. Each of our members has a vision: to truly promote the fourth generation of finance – digital finance. Blockchain is the machine that creates trust. It is the second era of the Internet. Let the blockchain and digital currency make you rich.
What is GCX?
GCX is based on the standard of Ethereum erc20, which can achieve substantial asset transfer. The cross-border nature of the point-to-point transmission network, the instantaneous arrival of the transfer, and the low cost of the procedure are all conveniences that the legal currency cannot achieve.
Users who hold GCX also enjoy a variety of benefits, including:
Priority subscription rights:
Holders of GCX tokens can prioritize new listing projects shares by our platform incubation program. The higher the number of GCX held, the higher the priority amount.
Transaction fee:
GCX can be used as a handling fee for various transactions and will be given a discount.
Repurchase mechanism:
Each quarter, we repurchase GCX with 20% of net profit and destroy it directly.
Offline consumption:
GCX can be used directly for all types of consumption, such as travel, dining, and fashion products. Project companies that work with us also offer discounts on a regular basis.

My design
I decided to take the initiative to make a hand drawing in pencil and wooden crayons. Attending to the requirements, it is a drawing of two horses, in addition to the logo of the exchange company.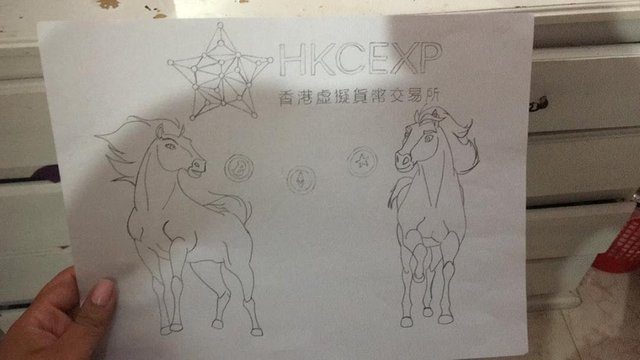 In this second photo you can see the process of printable, with wooden crayons based on the specified colors, gold and burgundy.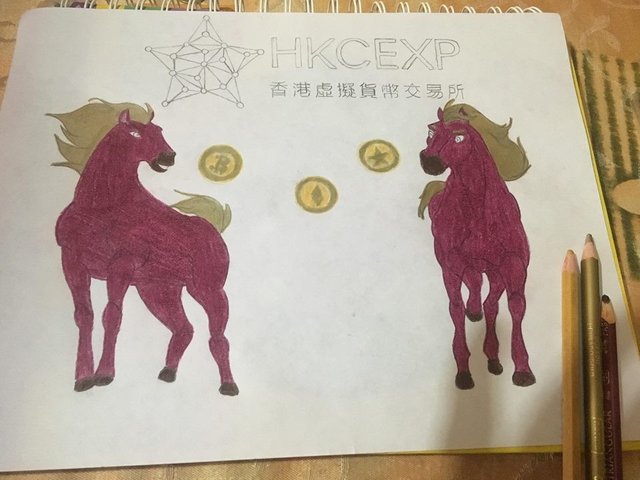 This was the final result of the drawing.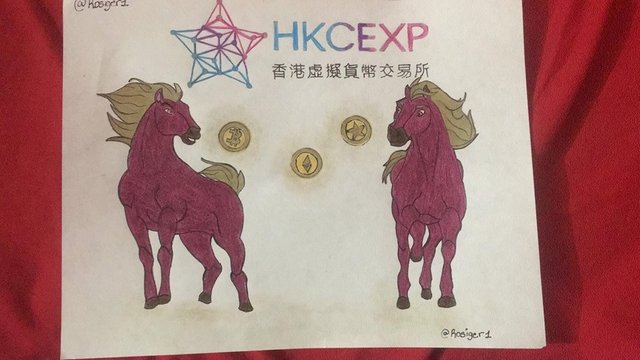 It is worth mentioning that I am not a professional in the drawing or anything that comes close, I did my best, hoping it is enough, choose a classic design in the colors requested, complying with the guidelines. I hope you like it.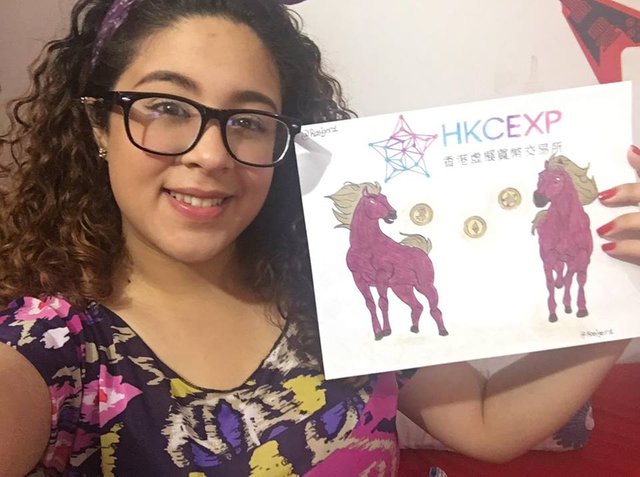 This is an entry for the contest sponsored by HKCEXP Click here