A home based 34 million families with a farm project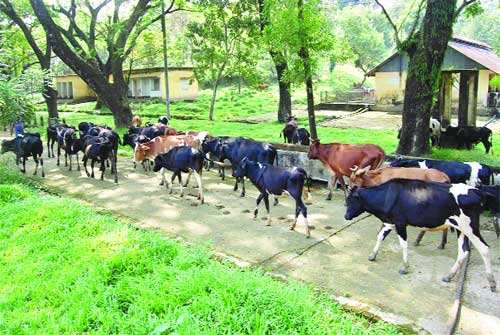 Later Father of the Nation Bangabandhu Sheikh Mujibur Rahman called upon all to work together to restore the economy of Bangladesh. He devoted himself to building a happy and developed country by ensuring every fundamental rights including food, shelter, medical education, and education of every people of the country. Prime Minister Sheikh Hasina has taken various steps under the social safety net, including the implementation of multi-pronged programs for poverty reduction, to shape the thoughts of Bangabandhu in reality. In continuation of this, the government is implementing a house a farm project in the special initiative of the Prime Minister. At present 71 thousand 219 associations have been formed. Through this association, 34 lakh 13 thousand 967 families have become self-reliant. According to the project sources, 60 lakh families will be self-reliant in 2020 by the project.
The project related officials said that the present government is working to fulfill the dreams of Bangabandhu's desire to build a hunger and poverty free Bangladesh. So far, in the light of the successful achievement of a farm project in a house, the target of the SDG will be achieved by constructing a poverty-free Bangladesh dream of the Prime Minister by applying beggars and the poor people within the next three years. After independence in 1973, 82 percent of the population lived under the poverty line. Presently, the poverty rate of the country is 24.3 percent. The World Bank and the Asian Development Bank (ADB) also say that the role of the Prime Minister's country's management of the country as a global leader in poverty alleviation is the role model.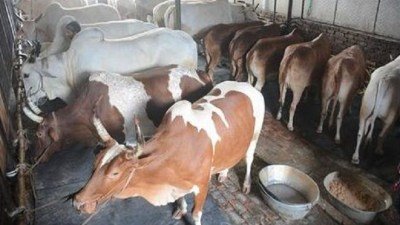 Project Director (Extra Secretary) Akbar Hossain said that the Prime Minister's own dream is a model that is creating poverty for the people of poverty and creating their own standing capital. Using this capital in the future, each member will be able to make themselves self-employed by self-employment. Moreover, such poor programs have not yet been created in any other country in the world except Bangladesh. He said that once the implementation of the proper action plan of managing and organizing the members properly, every association will be financially so self-sufficient so that no one else will have to go for the loan. So far, 34 lakh families have been self-reliant through this project, and more than one and a half lakh people are receiving benefits directly and indirectly. He also said that the Prime Minister has given the Rural Savings Bank so that the progress of the project is not interrupted in any way and the people who are under privileged should always get all the services on easy terms.