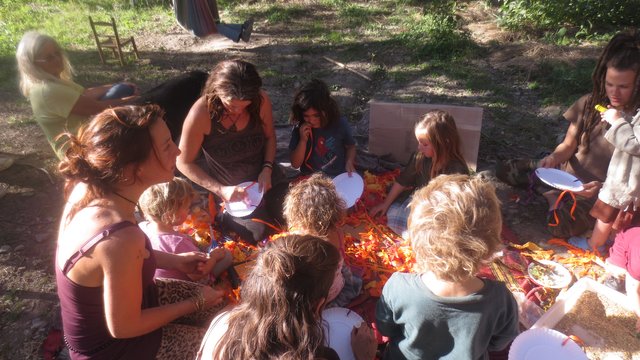 Nature Craft for Winter Solstice.
How will your children get to socialize? This is such a common question that us home educating parents hear. I have been asked it plenty of times, from my family, from friends and from people I have struck up conversations with.
I mean what sort of socializing do they believe that children get at school, especially when they are in primary school. Most of the day is spend sitting in a classroom and they usually have half an hour, or an hour if they are lucky to socialize with their friends and also fit in eating their lunch.
Attending school, does not mean that children are getting to socialize. Putting them in a situation where there are placed against one another due to their intellect and progress, can result in them becoming competitive and being unpleasant to one another.
But back to the question at hand. I often wonder if some people think I just lock my girls away from the world, that they are just at home with no other contact with other humans. I guess there are some who feel this way and who believe that only children who are at a similar age should hang out with one another.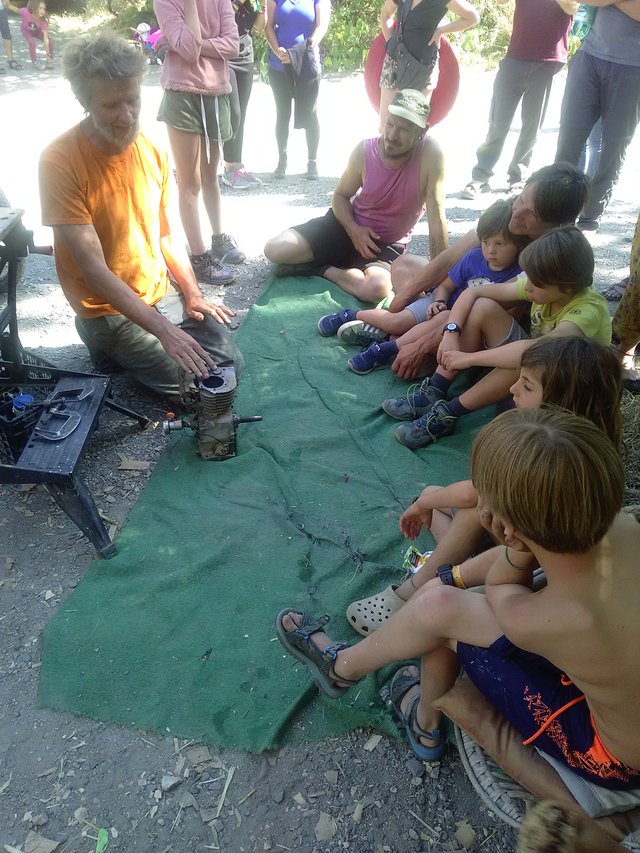 Kids mechanic workshop at local Kids Fest.
My girls are fully immersed in the world around them and are far from being locked up. I strongly believe that socializing needs to happen between all ages, so that our children get to learn from one another and all the other teenagers and adults in their lives. My girls are as confident talking to those of their own age, as they are with older kids and adults.
This helps prepare them for the world, helping them to become confident and independent interacting with all ages. having no fear to approach and interact with others.
I live in an area where there is a large turn over of people, they come to attend workshops, everything from permaculture to healing retreats. There are a lot of creative folk that come into our lives. So my girls get to meet them and to experience their creativity.
Because I live on quite a big piece of land, I can have people come to stay that are passing through. At the moment I have a young women who stays with us 4 days a week, she makes beautiful jewelry and also does archery. Both of which she is doing with my girls. In the past I have had families stay and I even had another steemit stay @vegan-niinja, who done lots of amazing vegan cooking with my girls.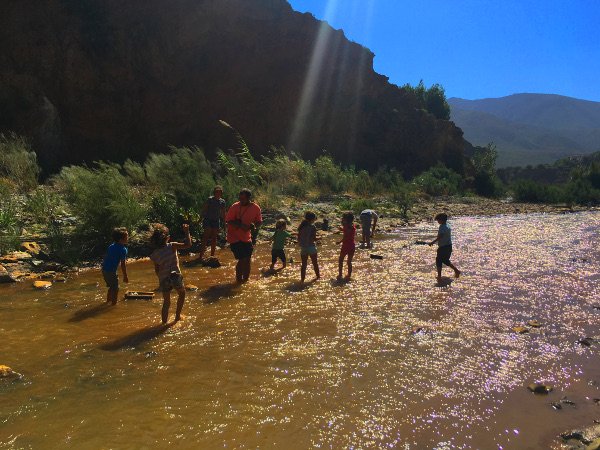 Creative Space in the mountains.
Twice a week my girls go to a creative space in the mountains, where they get to use hand tools and build structures, from tree houses to furniture and everything in between, They also get to do art and to explore the landscape that surrounds them, picking fruits and nuts and hanging out with other home schooled children from age 5 years to 13 years.
There is no set programme, they decide what they wish to do each day and they decide who they wish to spend their day with, their is no segregation between ages. I have written before, how school really introduces the idea of segregation into our lives. Planting that seed at such a young age, leads to society accepting that segregation is just a normal part of life. When it is not.
My girls get to choose the people they wish to spend their time with, they are not forced to be with those they do not want to be with. When they wish to be by themselves, they do so and believe you me, we all have times like that. Allowing them to do so, really instills the importance of listening to themselves and the importance of implementing self care.
There are other children that live near me that are home educated and they sometimes come and hang out. We share the land with another mama who has 2 children, 2 years old and 7 years old and my girls spend lots of time with them. They also do lots of activities with adults. Just now my middle child told me that she has been learning how to DJ at the creative space in the mountain.
It is so important that our children learn how to interact with the world, and not just with the people in it. That is one of the most important reasons, for me choosing to home educate my girls.
This is my entry into the @HomeEdders, Fortnightly Challenge.