DIY Chimney Sweep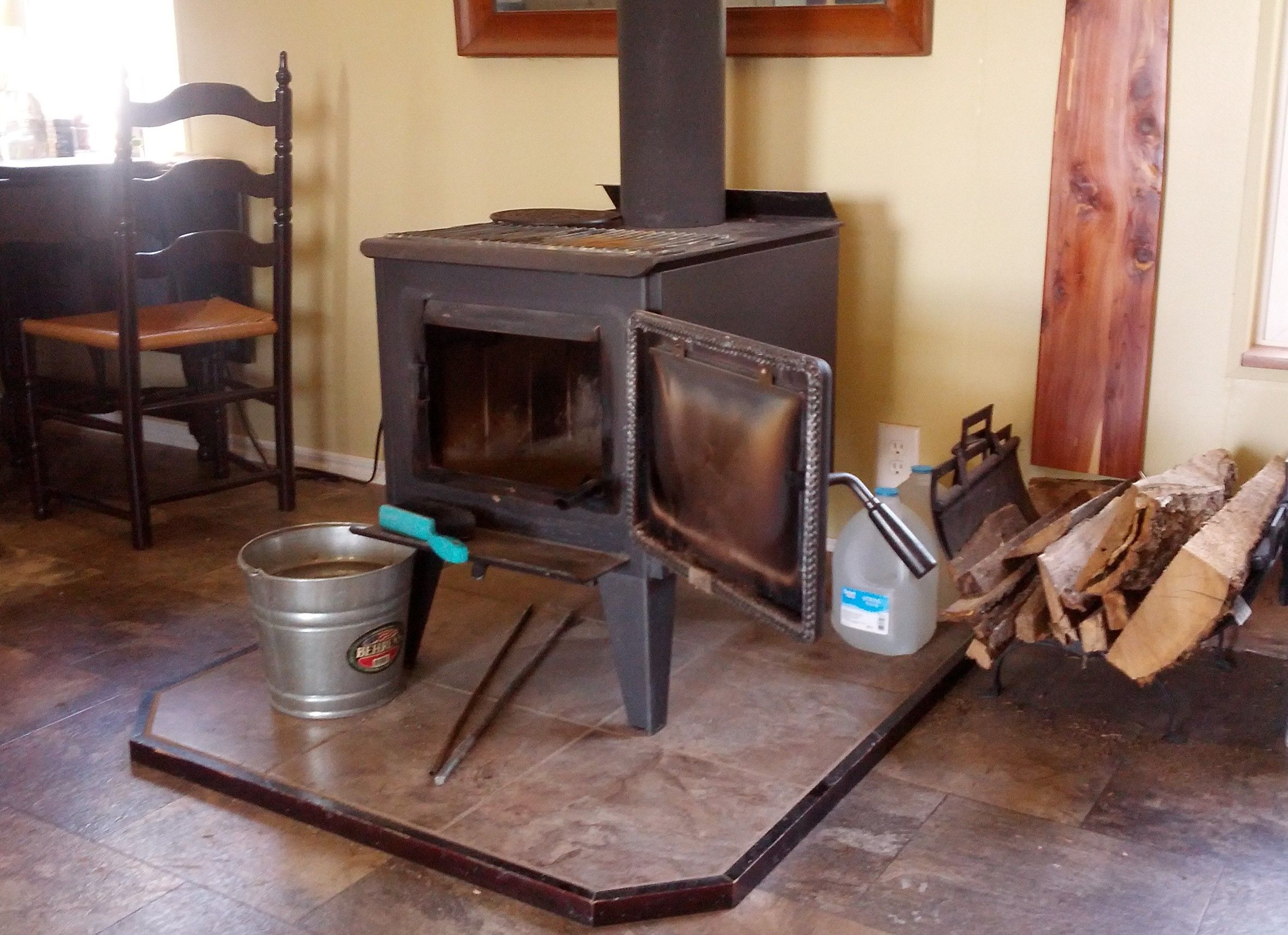 The cold weather is behind us so it is time to clean our wood heater to get it ready for next winter. I like to do this job early before it gets too hot to be on the roof. These are the tools I use.
Six-inch diameter wire scrub brush
Extension rods
Two pair of pliers
Shop vacuum cleaner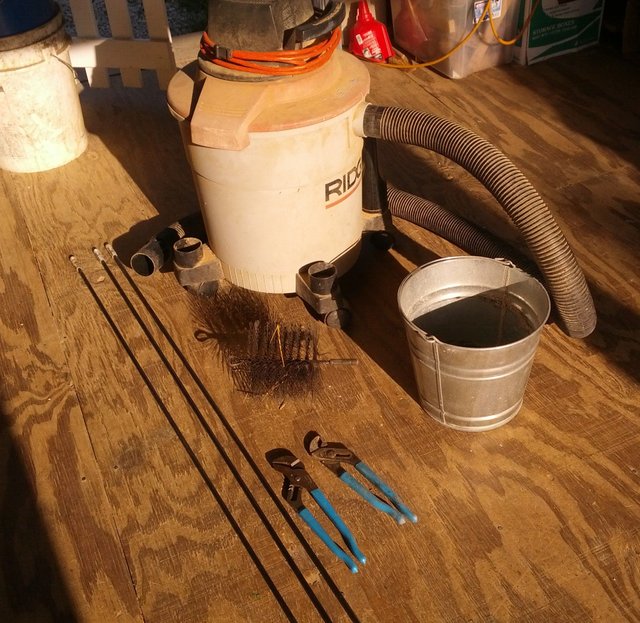 Step 1
Loosen the flue at the heater and place a bucket between the heater and the flue. This prevents making a mess in the house.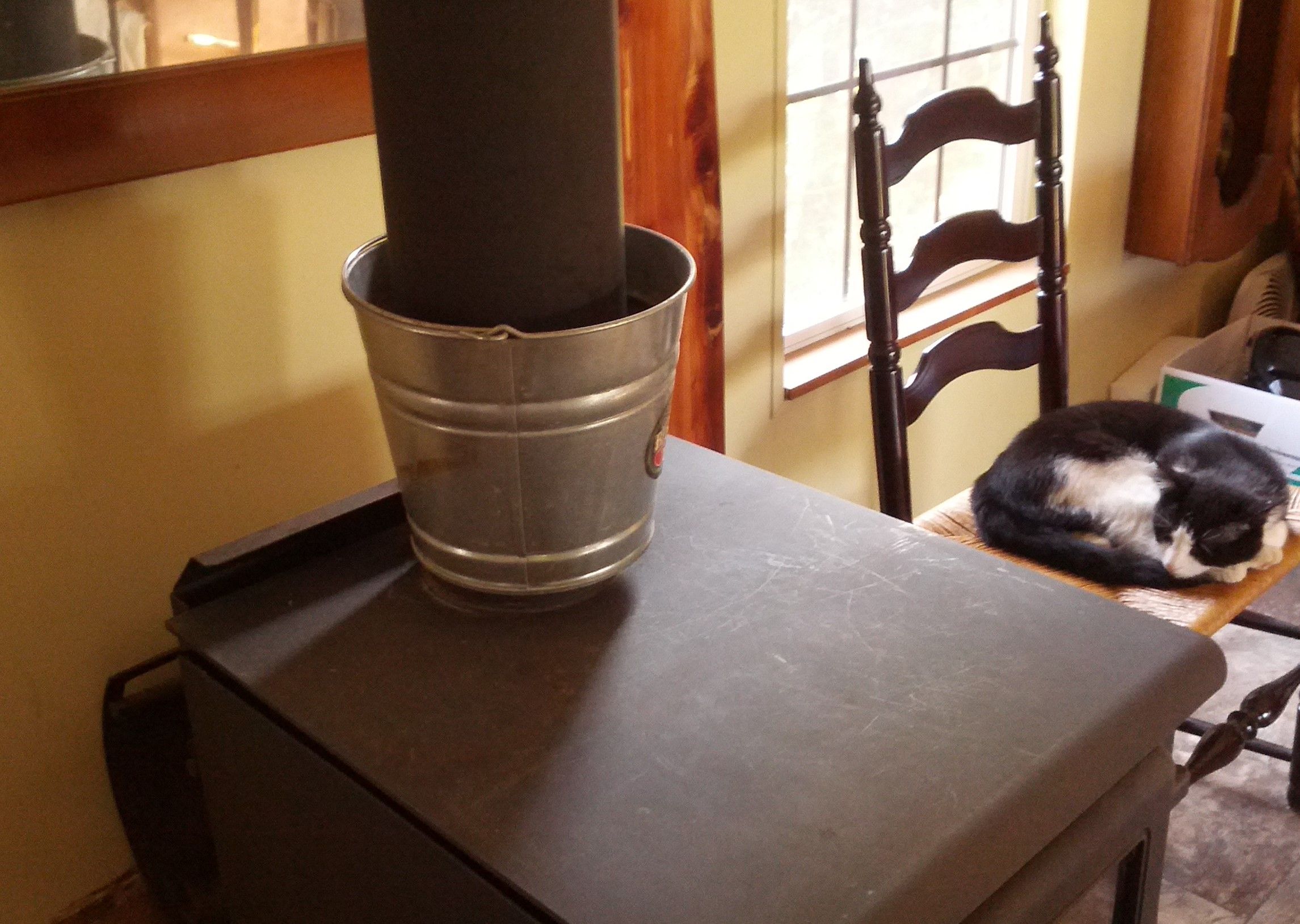 Step 2
Fasten the extension rods to the brush and make sure they are tight. You will have a big problem if a connection comes loose and gets stuck in the chimney. Remove the chimney cap.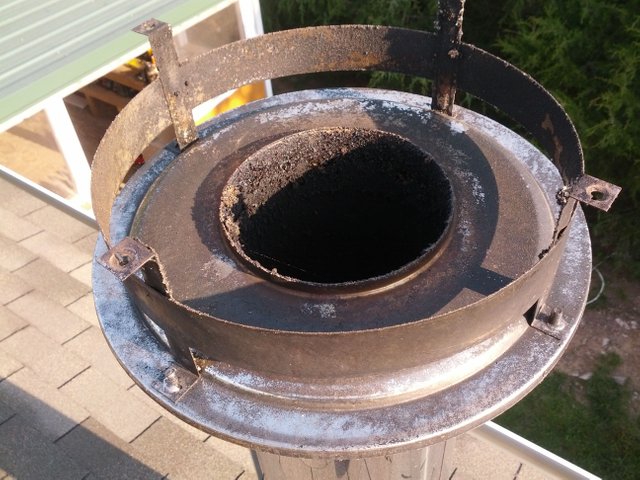 Step 3
Scrub the inside of the flue from top to bottom. I use short scrubbing motions from top to bottom and repeat the processes three to four times and replace the cover.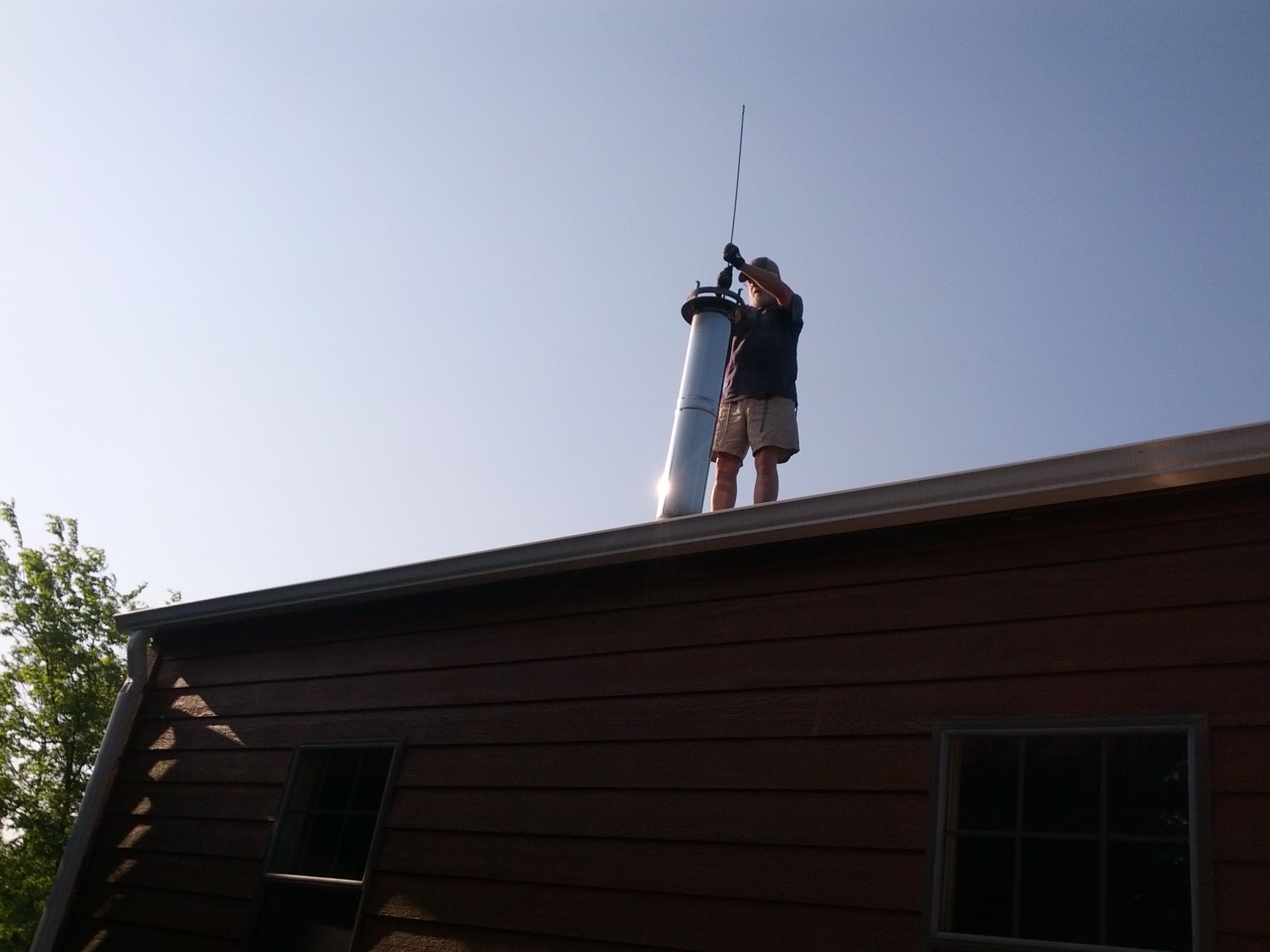 Step 4
Remove the ash bucket and vacuum any residue from the heater and the fire box.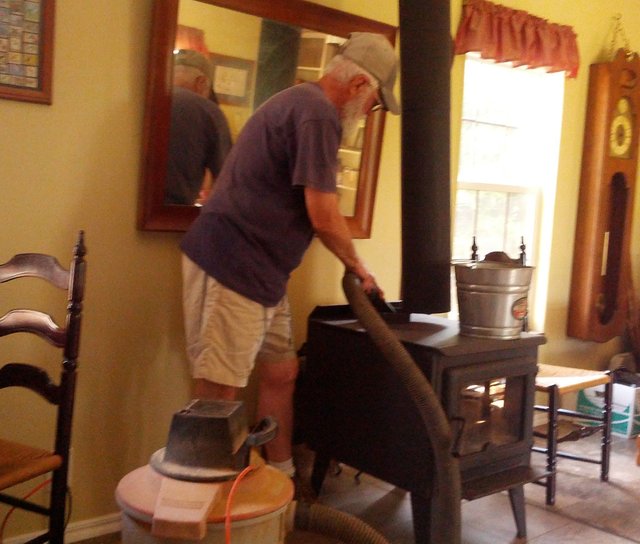 That is all there is too it. The whole job took about half an hour. We burn oak all winter so we only get about a 2 cups of creosote in the flue, but cleaning the heater every year provides peace of mind knowing that we will not have a chimney fire next winter.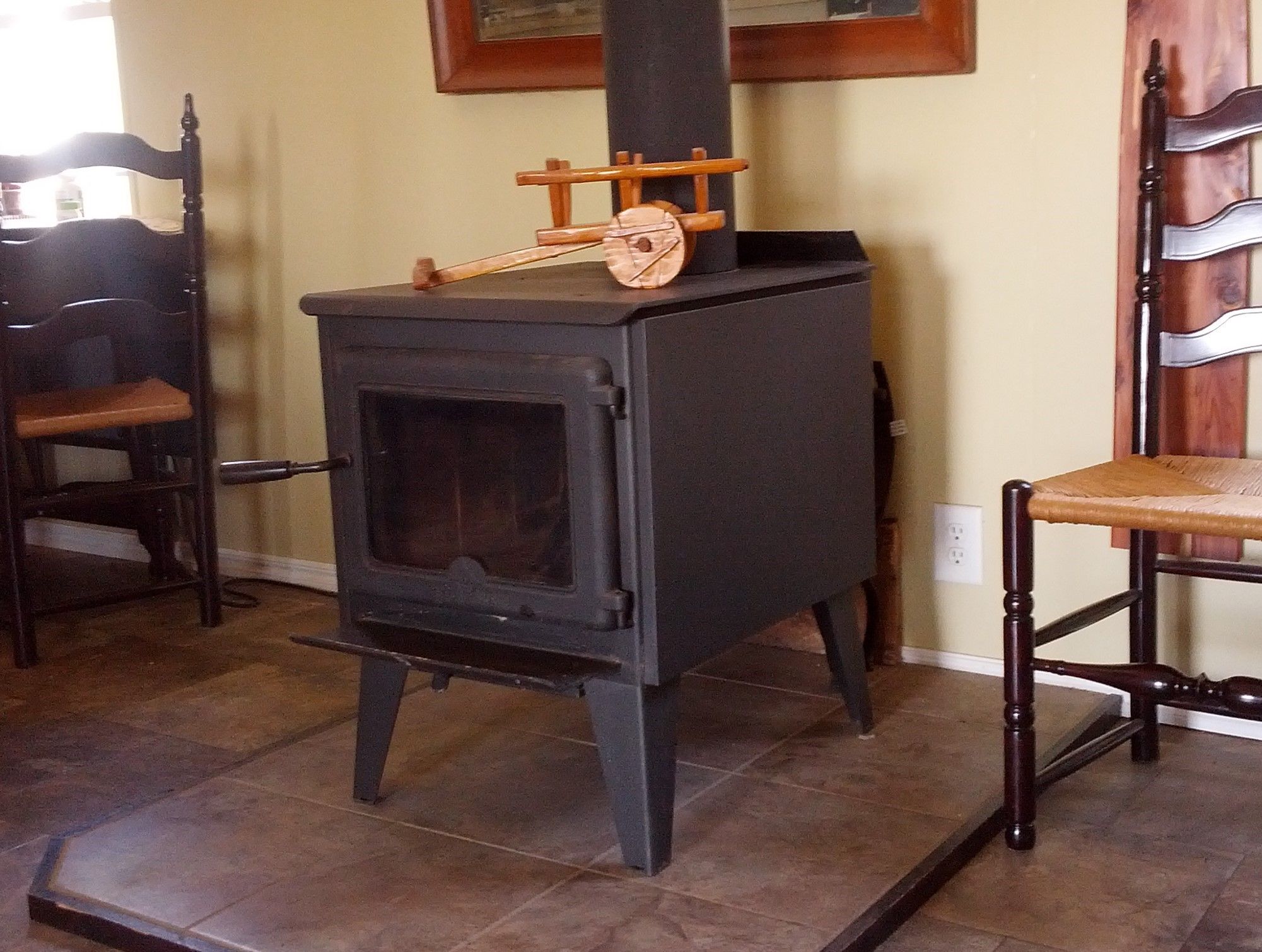 Have a great day! Every comment is up-voted to show our appreciation and thanks for your up-vote, Tim and Joann.