Friday Focus - The Beginnings of a Bucket List
I always had a bucket list. At first, it was a long sheet of the typical adventures that grace the majority of bucket lists - travel, ride in a hot air balloon, learn a new language, swim in the ocean, etc. Slowly I began to learn that just because most people agree they want to do something doesn't mean that I have to want to do it as well. We all have our own tastes and preferences for adventure. So my bucket list began to morph into a more personal list of endeavors - work with lions in Africa because they are my favorite animal, write a book because I've always wanted to become an author, etc. For a while I became so obsessed with the idea of creating and maintaining my bucket list that it was the only thing concerning my future that I could think about without panicking. College sounded scary and difficult, but if it was added to my bucket list? It suddenly became exciting instead! Toying with the idea of starting my own business one day? Overwhelming and daunting and scary… until it was added to the list and became a manageable long term goal!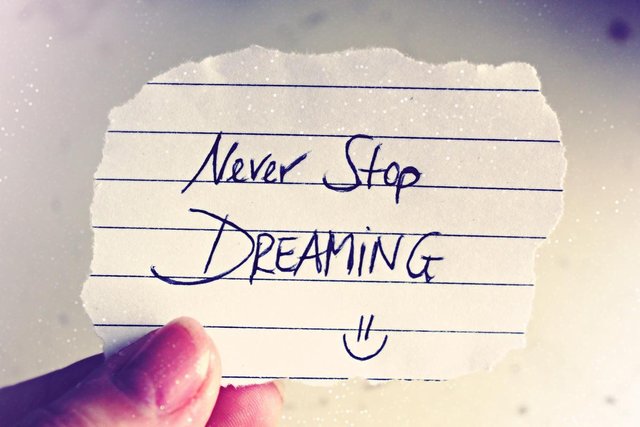 Eventually my dreams, goals, and passions began to fade with the general complacency in life that I cultivated. Now it's been years since I thought of my nonexistent bucket list. But with the creation of my 5 year plan and thoughts of personal improvement, I figured it was past time to start considering it once again.
So I have short-term and long-term goals from my 5 year plan as well as a few additional things to add to my bucket/goal list:
Physical
Yoga class once a week
15 minutes of sunlight daily
Walking 3-4 times per week
Eliminate 90% of artificial sugars from my diet
Regain muscle definition
Lose 5-10 pounds
Increasing overall energy level
Sense of accomplishment daily
Vegetarian diet
Mental/Emotional
Find a passion to pursue
Find a balance living with depression/anxiety
Research the possibility of medical marijuana
Continue my #mentalhealthmonday initiative
Practice CBT (Cognitive Behavioral Therapy)
Finish writing my book about emotional abuse
Expand my product selection for Sunshower Printables
Social
Get out more often
Meet a few new people
Stay in Minneapolis for awhile
Financial
Make enough SBD daily to cover my monthly student loan ($220)
Write at least 2 articles per day on Steemit
Work with passive income streams (Etsy, affiliate links)
Pay off student loan debt
Buy my own house/property
Start my own personal food forest
Steemit
Reputation level of 60
1500 Steem Power
Reputation level of 70
1250 followers
1500 followers
Steady monthly income for student loans ($220)
I don't have many other things I am passionate about. In fact, it's hard for me to even feel passionate about these subjects (stay tuned for Monday's article "#MentalHealthMonday - An Empty Bucket" to see why). So I am going to spend this next week thinking of every. little. thing. I want to do in life. Even if it's something so small that I can accomplish it in a day. Even if it's something so "insignificant" that other people wouldn't think to include it. Hopefully by next Friday I can find at least a few more things that make me look forward for my future.
Do you have a bucket list? What are a few of the things on it? Comment below!
---
Photo from Pexels and used under the CC0 license.

Join the HomesteadersOnline Discord community today!
Proud passenger of the Steemit EcoTrain!