Homesteaders & Preppers on Steem @ 10 March 2019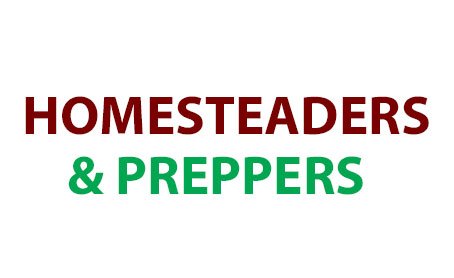 A good week for the Homesteading and Prepping community on Steem.

The Alternative Lifestyle Show has returned to MSP Waves - now as ALT.Life - again with @pennsif at the helm alongside co-host @teamhumble.

And during the past week the list of Homesteaders and Preppers on Steem has grown from 112 to 127 and added several new countries including Indonesia, Nigeria, Russia and South Africa.


---
---
Here is the new list. If you are a homesteader or prepper of any shape, size or flavour and would like to be added to the list just post a comment below or message me on Discord (Pennsif#9921). Or likewise if you know anyone you think you should be added.
I have swapped this list from my main account @pennsif to @altlife to give it its own home and tie it more closely with the ALT.Life radio show.
If you can help by resteeming the list to get it seen by those in your networks that would be great. Thank you.
---
---
Homesteaders and Preppers on Steem @ 10 March 2019
---
AFRICA
Nigeria


---
South Africa


---
---
ASIA
Indonesia


---
Philippines


---
---
AUSTRALIA
Australia


---
---
EUROPE
Bulgaria


---
Denmark


---
Germany


---
Italy


---
The Netherlands


---
Portugal


---
Russia


---
Spain


---
Switzerland


---
United Kingdom


---
Ukraine


---
---
SOUTH AMERICA
Colombia


---
---
CENTRAL AMERICA
El Salvador


---
Mexico


---
Nicaragua


---
Panama


---
---
NORTH AMERICA
Canada


---
USA


---
---
LOCATION UNKNOWN
---
---
[ graphic by @pennsif ]