Gallberry Honey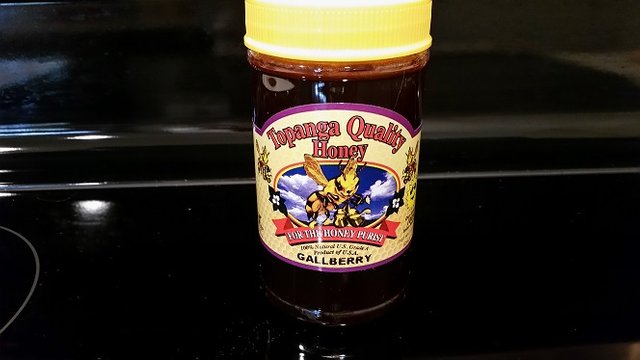 I got to try a new honey today, Topanga Quality Honey – Gallberry Honey. Here is a link to the website http://stores.bennetthoney.com/honey-flavor-profiles/
First off, what is a gallberry? The gallberry is in the holly family and is mostly found in eastern US coastal regions. Here is a link to some additional information about the gallberry plant http://www.honey-whizz.com/gallberry-honey.html
In my reading, they said that the flavor was similar to sage honey which is one of my favorites. The Gallberry Honey was sweeter with a slightly citrusy front. The consistency was thick. The batch I tasted was a medium amber color which probably means that it was not pure gallberry honey (the pure is supposed to be a light amber color).
It is really hard to get pure gallberry honey since other plants are blooming at the same time in the same location. One of the cool things about gallberry honey is it is slower to crystallize.
This honey was very tasty, I definitely could see using this honey in cooking (honey bbq chicken wings!!!) as well as normal uses (like in my morning coffee). I still like the sage honey better because it has a more savory nuance but the gallberry honey was really good.
If you get the chance to try gallberry honey, do it, it is yummy.
And yes! I'm going to the bees again, this Sunday, so I'll report back on what was learned.
Have a nice weekend!