Multi purpose building update #2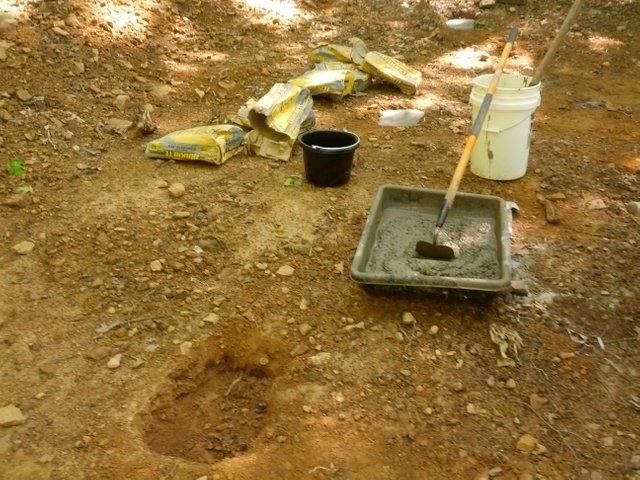 I have made a little more progress on our multi-purpose building. In my last post, we had graded an area for the building. Our first choice was to have a concrete slab, but at $130 per yard it was too expensive, so I am constructing the building on piers. The first step was to dig 28 holes and fill them with concrete.
Next was to dry stack concrete blocks. I then used ½ inch re-bar and filled the cores with concrete.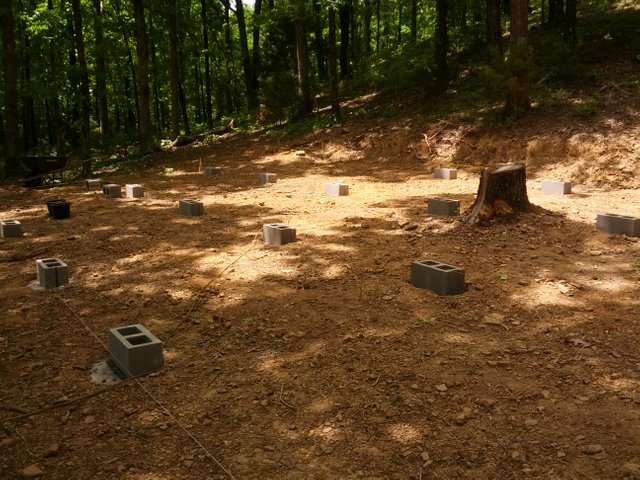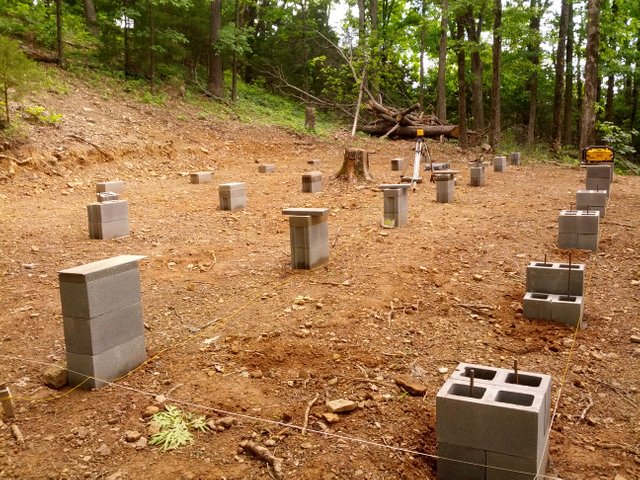 I still have to deal with the tree stump, but the next step will be to add the sill plates and floor joists.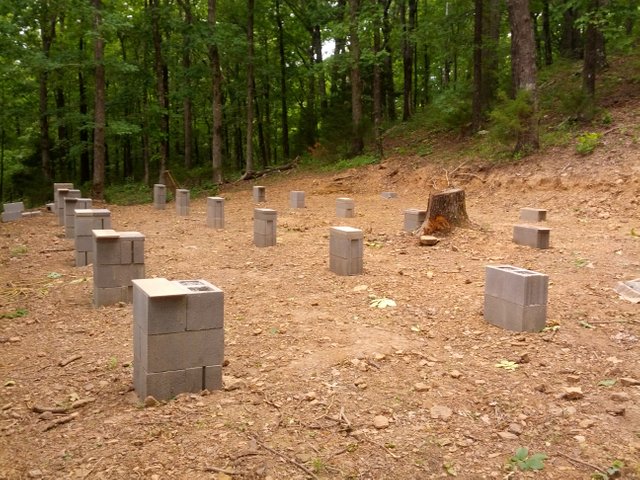 Have a great day! Every comment is up-voted to show our appreciation and thanks for your up-vote, Tim and Joann.