Water for the Chickens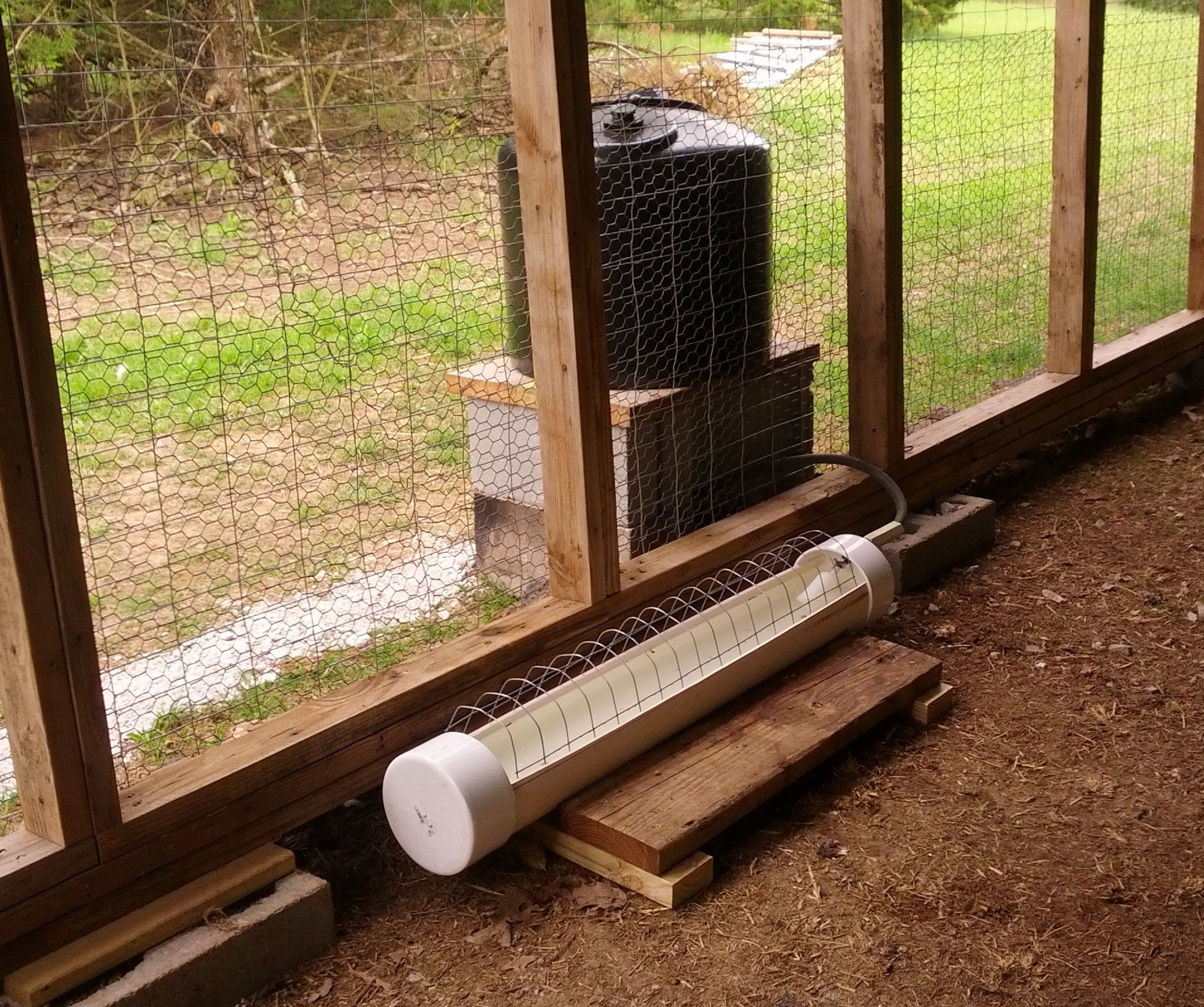 With the summer just around the corner, I wanted to add more water capacity for the chickens. I looked online for automatic drinkers, but I thought they were kind of expensive so I looked around the homestead to see what I had available to work with.
I had a 24-gallon water tank that we have not used and some 6 inch PVC pipe. All I needed to buy was two 6 inch PVC caps and a float valve.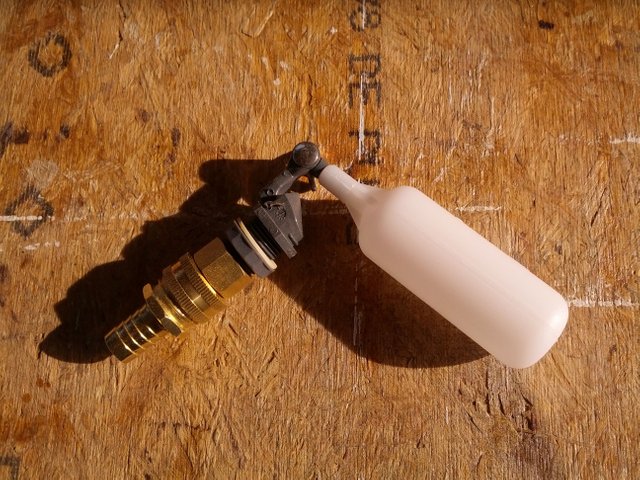 I made a platform for the water tank and a frame for the PVC pipe. I cut the side off of the PVC pipe and glued the PVC caps to each end to make a trough. The float valve was installed on one end. I used a garden hose to connect the trough to the water tank. The wire is to keep the chickens from walking in the trough, but it may be more trouble than it is worth. Time will to tell.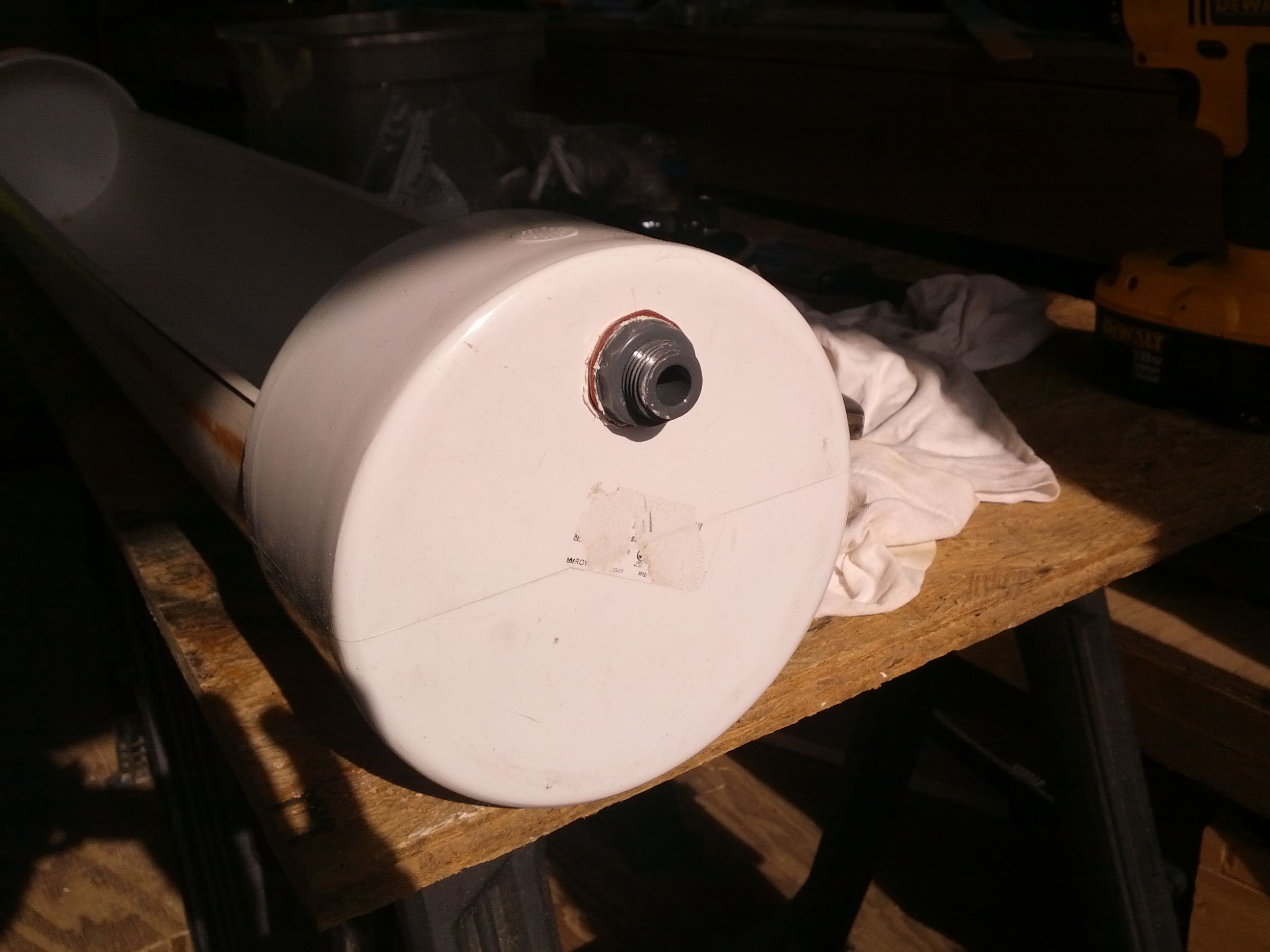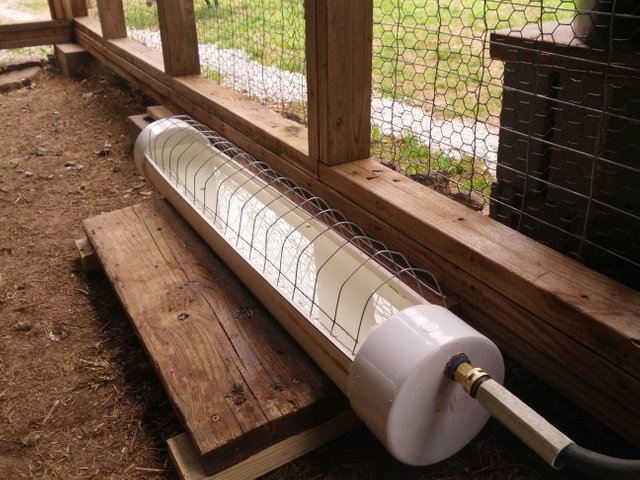 It was a simple project and adds an additional 25 gallons of water available for the chickens. It makes me wonder why I never did it before.
Have a great day! Every comment is up-voted to show our appreciation and thanks for your up-vote, Tim and Joann.