We have water at the kitchen sink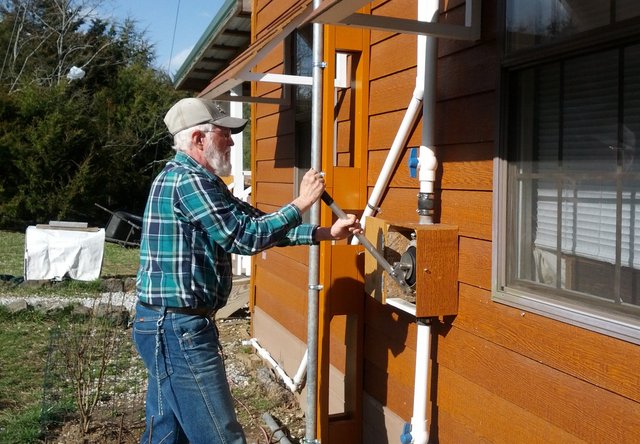 We manually pump water to the header tank on the roof which gives limited water pressure at the kitchen sink. Finding a faucet with adequate flow has been a problem. New faucets look nice, but they will not work because they are designed to be water saving devices that require at least 40 pounds of water pressure. The faucets have a tiny orifice for water flow and 1/8 copper tubing.
We tried this vintage Moen faucet I found at a second hand store for a while, but it still would not provide the water flow we wanted. The water supply line was too small.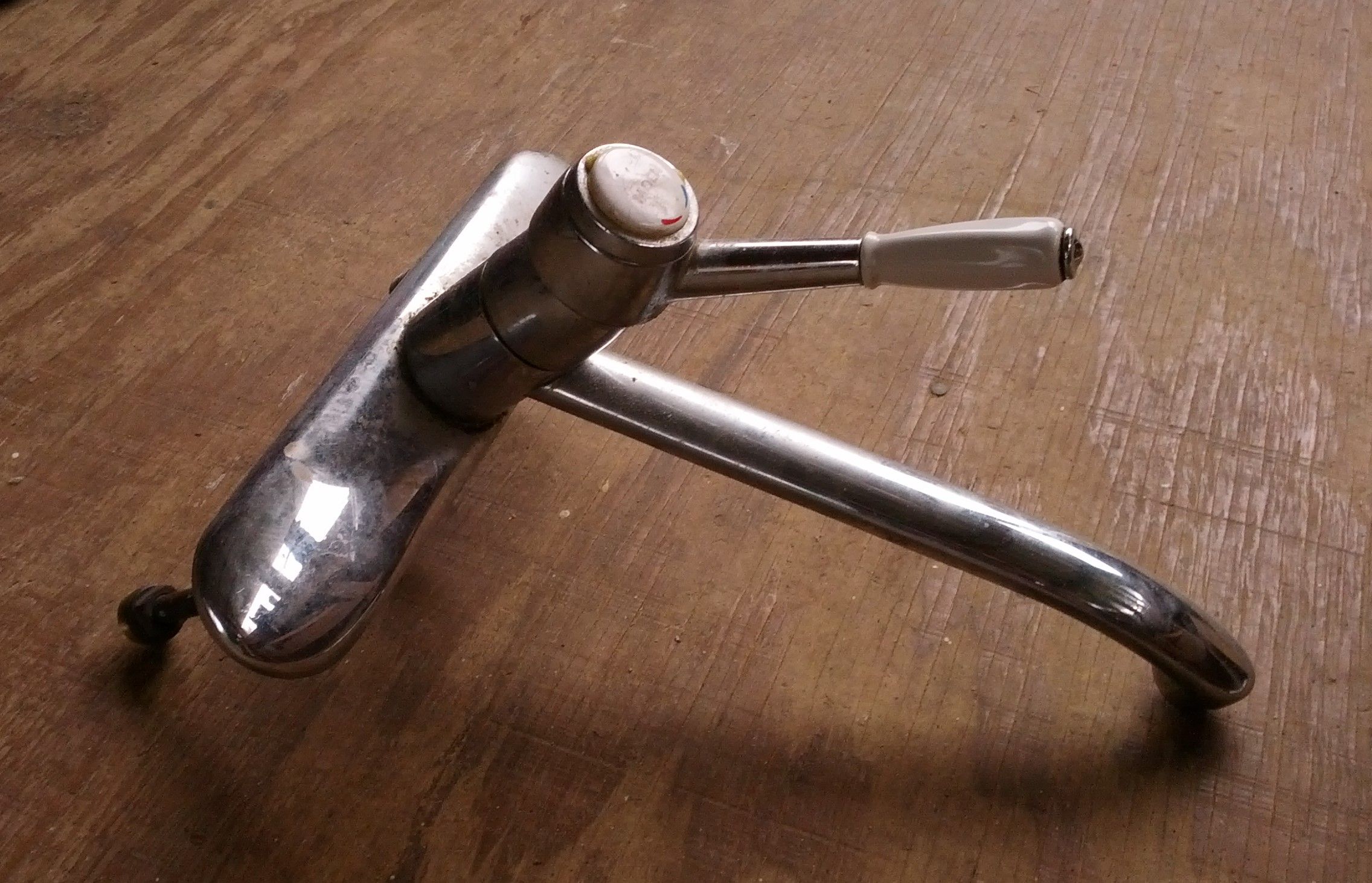 I installed a pitcher pump in our outdoor kitchen, but Joann did not want one in the house because they take up too much counter space.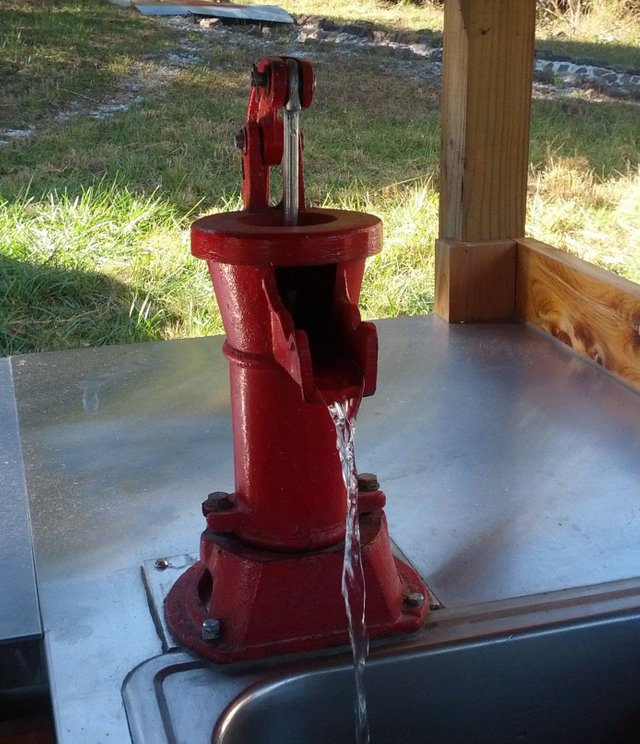 My search continued and tried this faucet from the early 1900's. This one has good water flow and is great for washing hands and filling the sink with water. However, there is no room under the faucet to fill a kettle.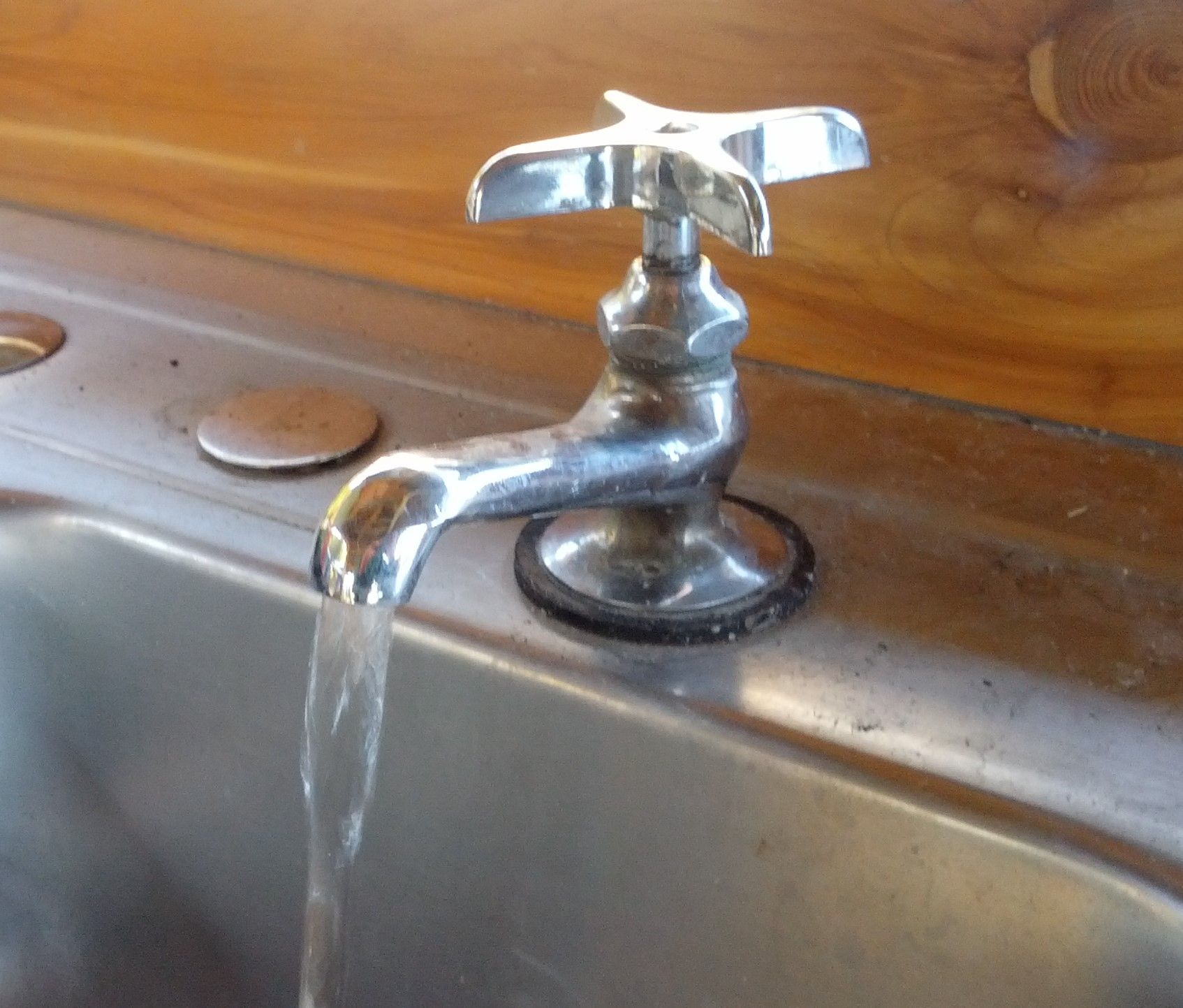 I finally gave up looking for a faucet that was aesthetically pleasing to look at yet functional. I went with functionality and made my own. It is made with a ½ brass ball valve, galvanized pipe, and just a few PVC pipe fittings. I painted black to look a little better.. This one has great water flow and meets our need.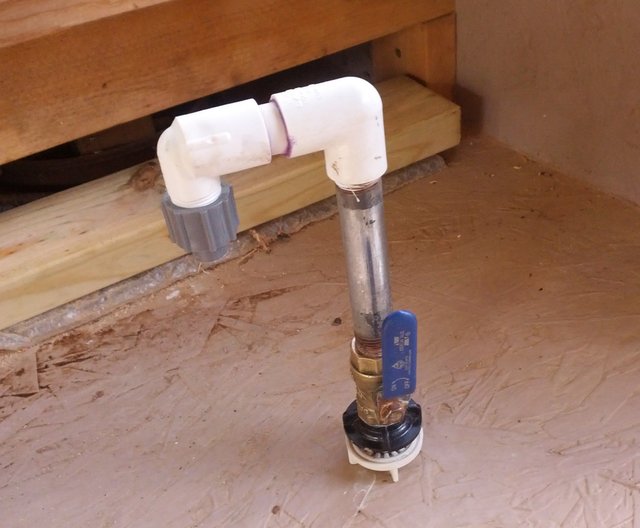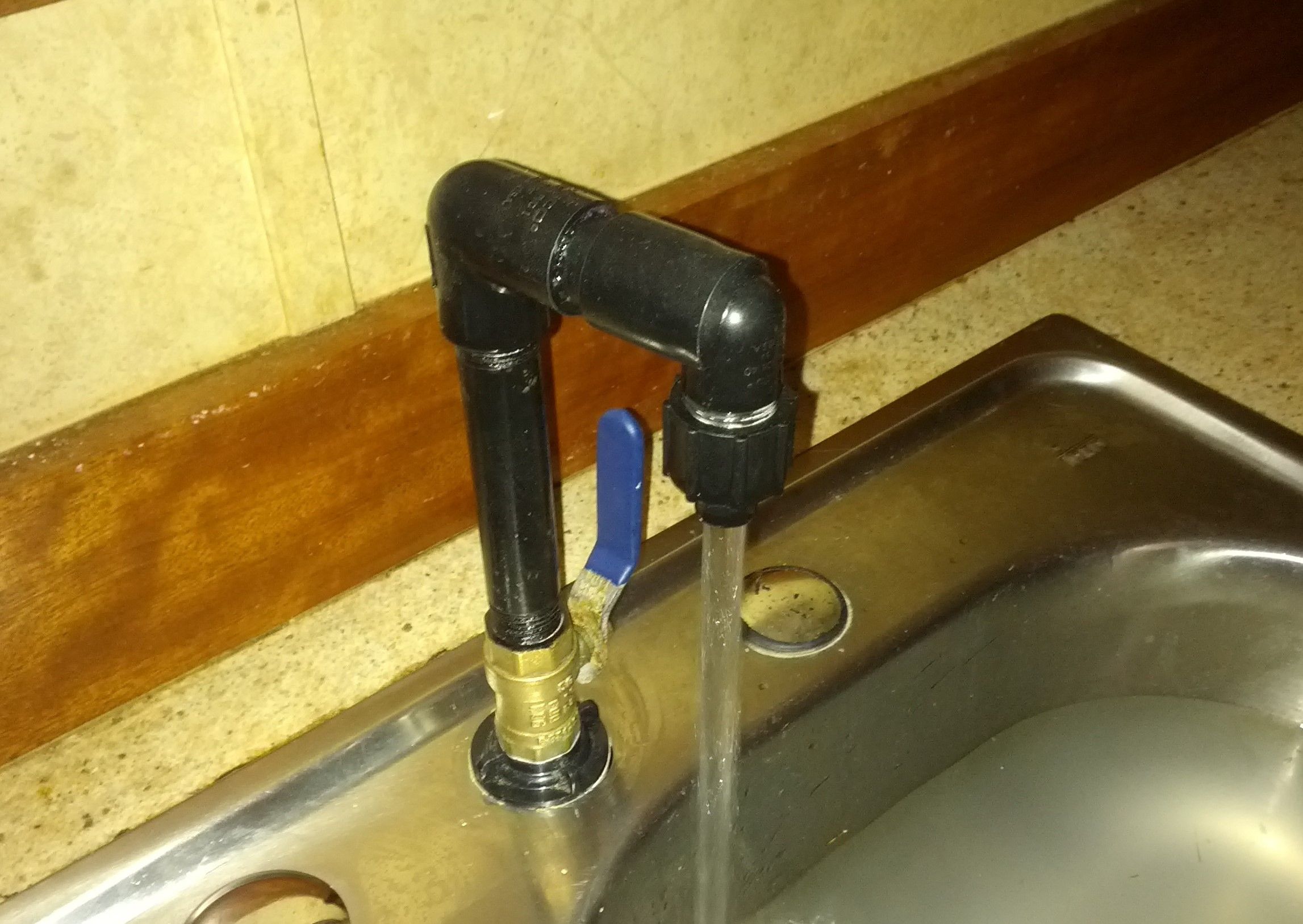 I would still like to find a better looking faucet, but for now the problem of a faucet at the kitchen sink is solved. It is amazing how a small thing can make life better. Let me know if you have a better suggestion.
Have a great day! Every comment is up-voted to show our appreciation and thanks for your up-vote, Tim and Joann.