last firewood day for the 2018
Every year we spend countless hours cutting, splitting, stacking and finally burning firewood. This year we got our wood done early, in September! I don't think we've ever had a full years worth of firewood cut, split, stacked and under cover this early in the fall.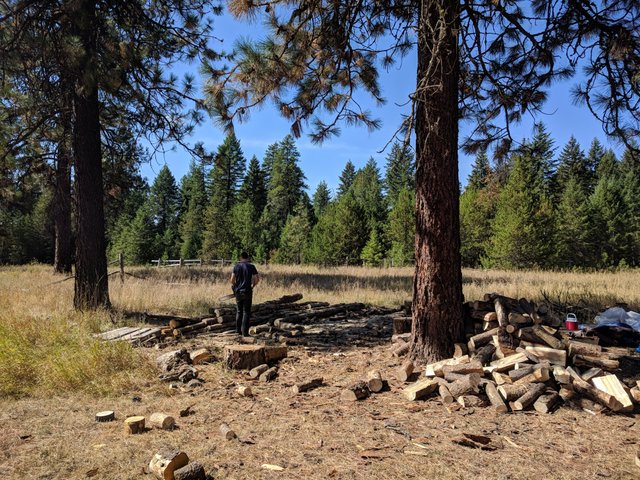 Getting down to the last few logs!
Every two years we buy a load of logs. Usually its about 13 cords worth of wood.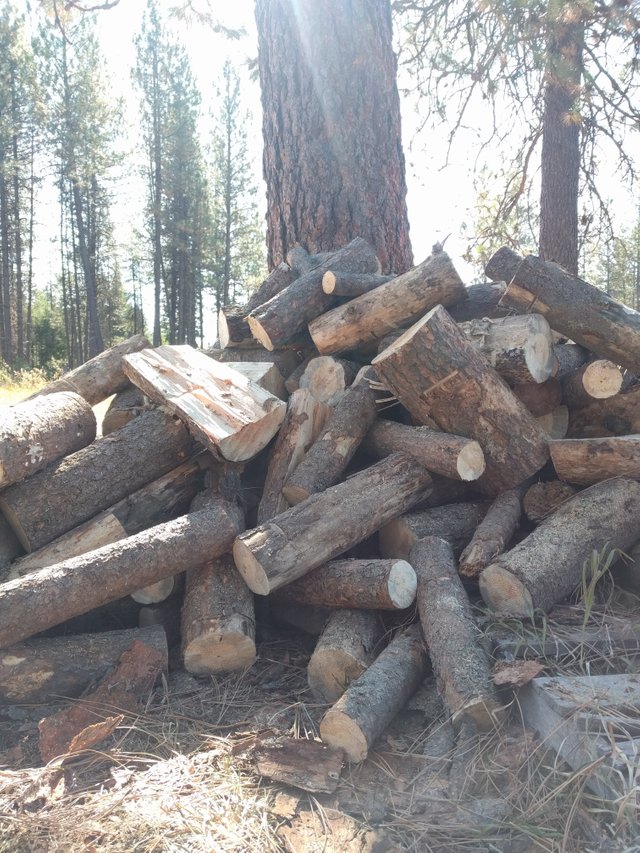 I wish I would've taken a picture of how huge this pile had been.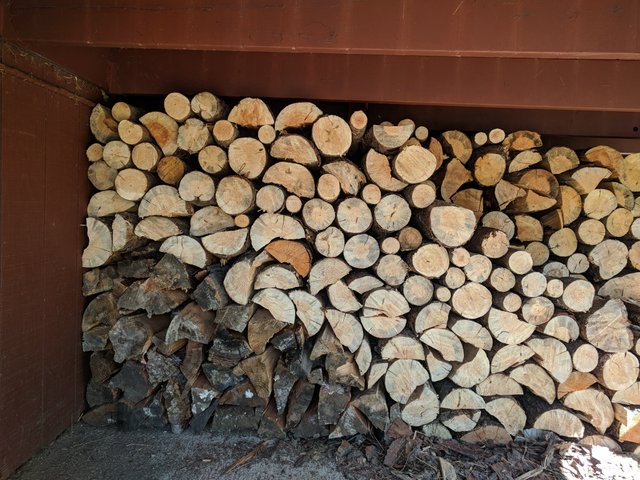 Some old wood on the bottom, the fresh cut firewood on top.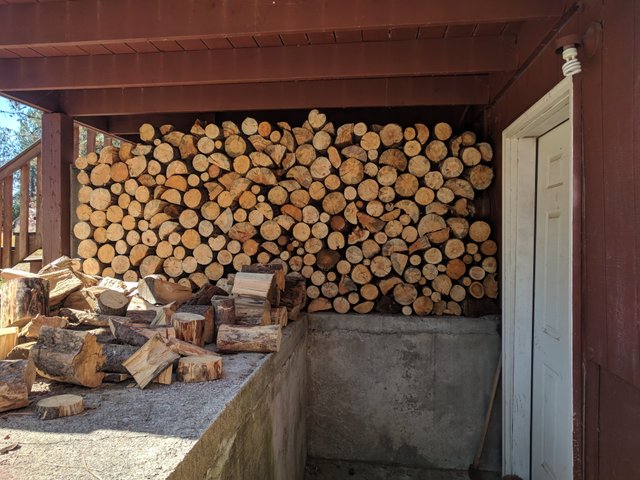 The wood is stacked under our covered deck so it stays dry. Its right by the basement door where we take it in to the stove.
If you look carefully you might see one of the cats on top of the wood. The stacked firewood is a popular place for the cats, squirrels and stinkbugs.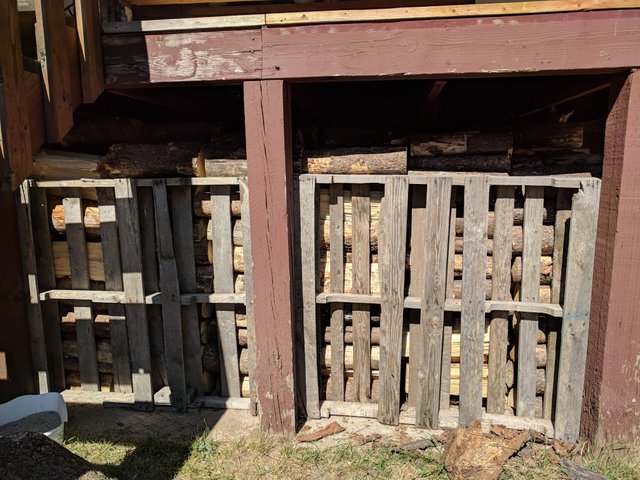 Pallets to keep the wood from rolling out into the yard. Not the prettiest solution but it works great!
It feels pretty great to be heading into fall with enough dry firewood for the winter sitting just outside the back door!