A RABBIT LIVING IN A GOATS DEN.FARMLIFE
You see this rabbit?
This rabbits name is Bob.
Bob thinks he's a goat.
Bob has 6 acres to Roam and he never leaves. Bob just roams with the goats.
He eats out of a bucket just like the goats he sleeps with the goats he plays on the gym with the goats.
When the goats go out in the pasture to feed, bob feeds with them.
When my aunt needs him for breeding purposes She put him in with the does then back out with his herd.
Silly Bob.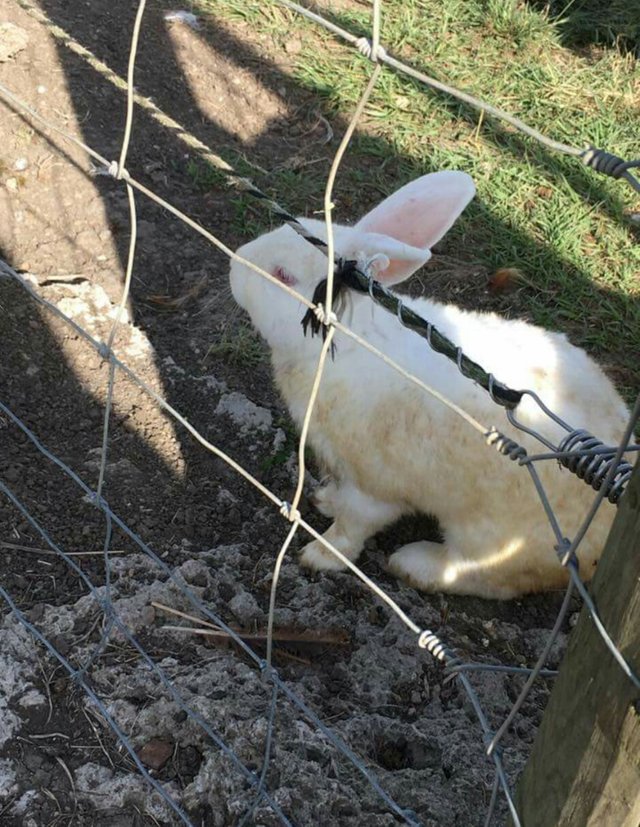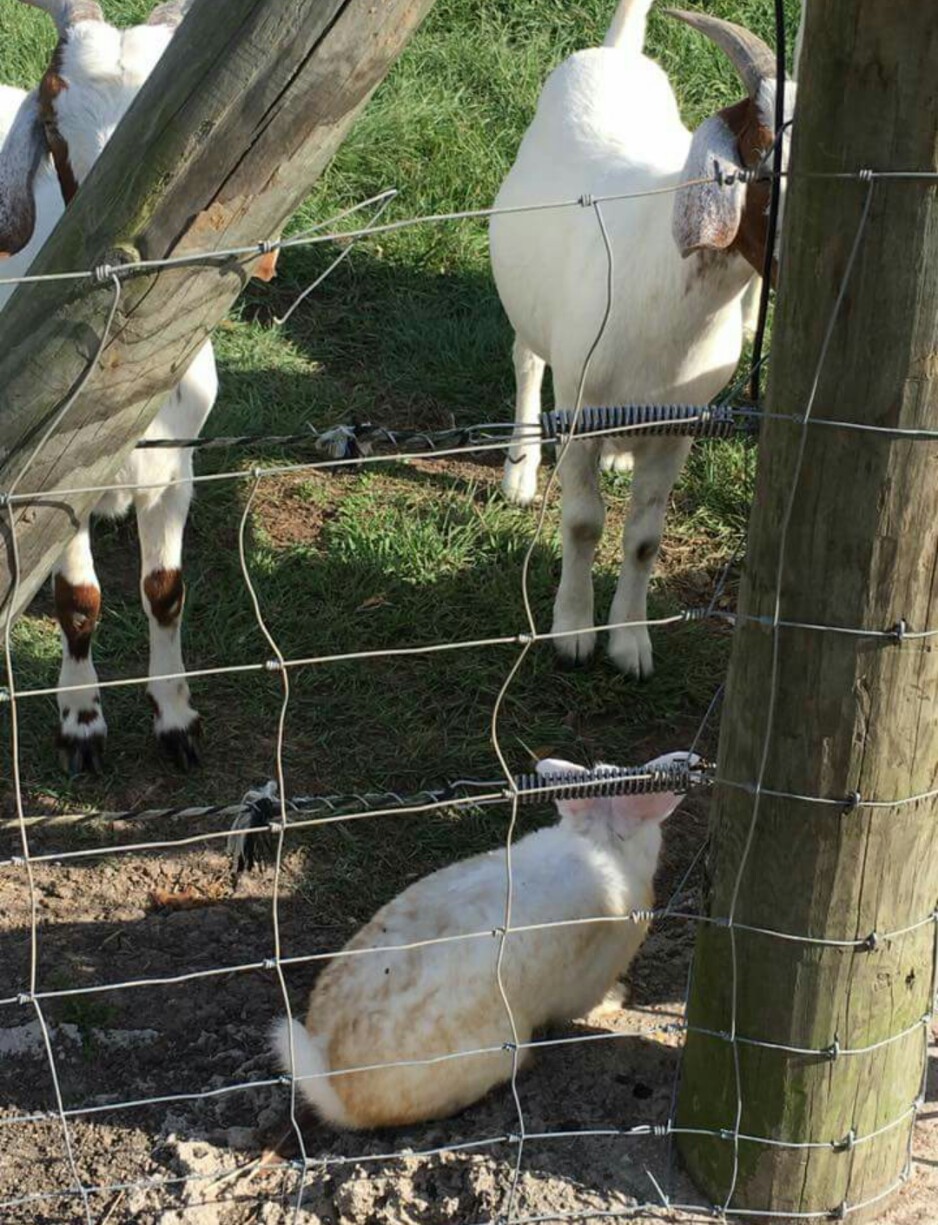 Cute little Bob
Follow me @iamkunaning