Rocket Stoves
I have a facsination with rocket stoves and similar stoves for heating homes and spaces. The reason that I like the idea of rocket stoves is that they burn much less wood and heat a larger space - more efficient - than a traditional wood burning stove. There is a more complete burn of the wood with little to no smoke because of this burn. The heat of the flame goes through a long pipe to distribute this heat. In fact, with some of these stoves, the air coming out of the pipe/chimney is warm and not hot; you could put your hand over the end and it would not be hot....with little to no smoke.
For those of you who have never heard of a "rocket stove," then here are some examples. Most of these are home made, but professionally built stoves can be bought.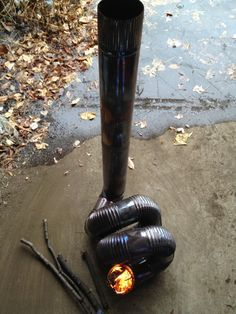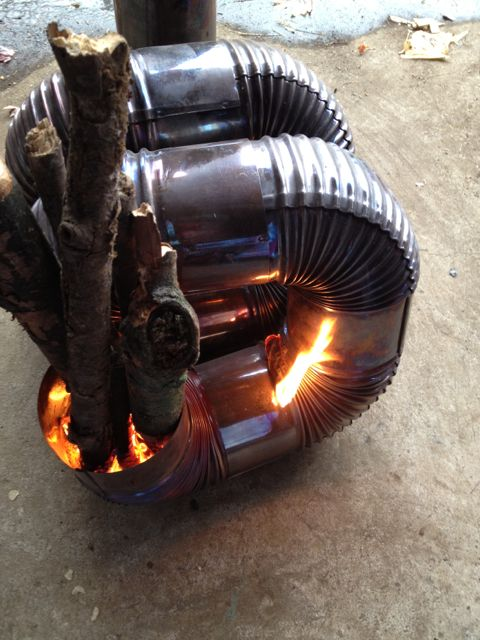 This first one is made from a paint can and a simple duct pipe. Air is sucked in through the paint can where the burn takes place. Heat is distributed through the pipe, thus giving a more efficient burn and heat.
This one is kind of funny, but it works: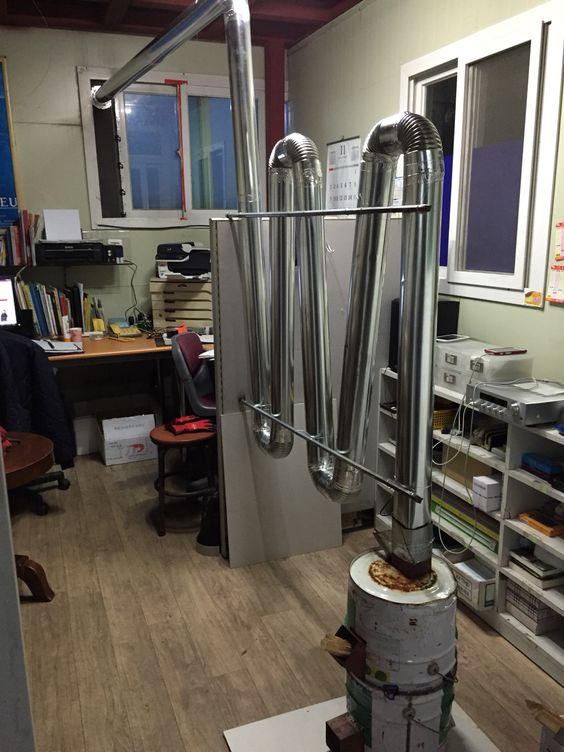 Some more examples: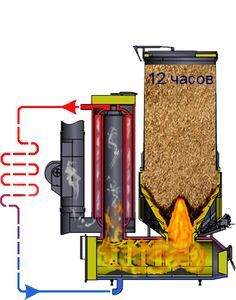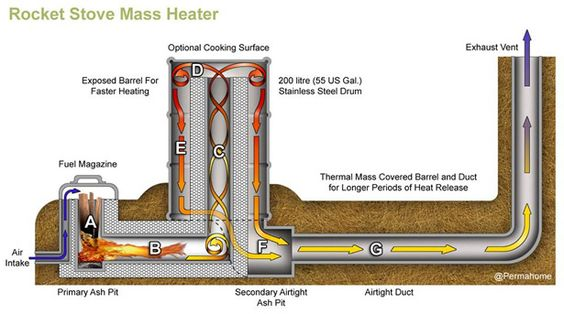 Here is a guy who heats his shop with a heat sink and rocket stove: