Steemit "HomesteadingChallenge" #13 - Theme Announcement and Rules - SBD Reward for Winner!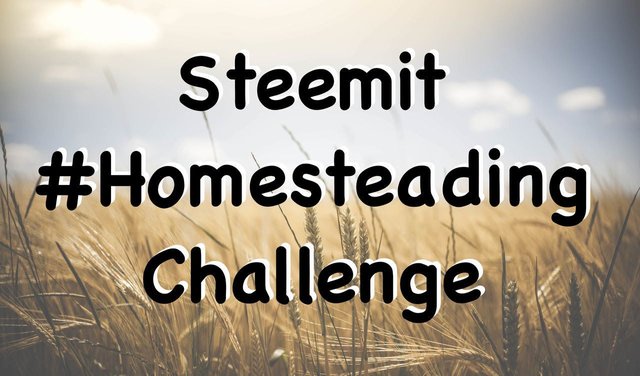 Introduction
Welcome to the Steemit #homesteadingchallenge! The goal of this challenge is to unite the Steemit homesteading community with a fun and invigorating bi-weekly contest!
The #homesteadingchallenge will require a variety of different tasks and requests from anyone who wishes to participate. Examples of tasks include taking a photo of your livestock, answering a prompt question regarding homesteading, etc. Each challenge will have a different goal / theme so please read the announcement carefully.
What's in it for you?
I plan to transfer ALL of the SBD reward the announcement articles earn to the winner of each challenge! The more support from each of you, the bigger the potential reward! One winner will be chosen for each challenge.
Rules
Anyone and everyone is welcome to join! Simply follow the guidelines in order to be eligible!
Follow the specific theme of each challenge - each challenge will require something different.
Use #homesteadingchallenge as one of your article's tags.
Complete your submission by the deadline.
If you chose to participate, you give permission for your submission to be linked and referenced in the winning announcement article.
(Optional, but highly recommended) Upvote and/or resteem this post to increase the number of submissions and potential reward!
---
Steemit HomesteadingChallenge #13
Describe an important memory you made/ life lesson you learned with your mother on the homestead!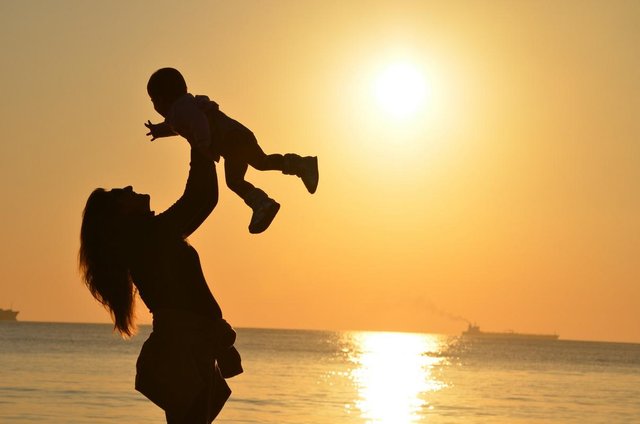 Mother's Day is right around the corner (Sunday, May 13) so in honor of this special day, I'd like to hear about a cherished memory or a life lesson you learned from your mother (or grandmother, great-grandmother, maternal figure, etc)!
Is there something she used to say all the time that is now ingrained into your being? Did she teach you everything you know or give you sound advice in the midst of a troublesome time?
I can't exactly judge this contest on your relationship with your mother but sentimental value will be considered. Otherwise the main factor that will determine a winner will be how you are able to relate this memory/life lesson/old saying to how you live today on your homestead! Essentially, how did the experience you write about impact your lifestyle and/or belief system?
You have ONE WEEK to write your submission for this challenge - please post it by 11:00 PM (CDT) [UTC offset: UTC -5] on Sunday May 13, 2018! (Yes, it's due on Mother's Day!)
Don't forget to include #homesteadingchallenge as one of your tags! Please link your submission and tag me (@kiaraantonoviche) in this article's comments below! This is how I will find the submissions! I will also try to comment on each submission to let you know that I have seen it and that it has been entered into the contest!
Winner will be chosen the following day - Monday, May 14, 2018 - and winnings will be paid immediately following this announcement post's payout. An article announcing the winner with photographic proof of the reward payment will be posted following the reward dispersement.
I'll try my best to make this challenge (and future challenges) fun, inspirational, and most of all… worthy of your time!
Good luck!
Cover image (modified by @kiaraantonoviche) and second photo from Pexels and used under the CC0 license.