Why I Believe that All Ethical Vendors Should Give the Homesteaders Co-op Marketplace a go.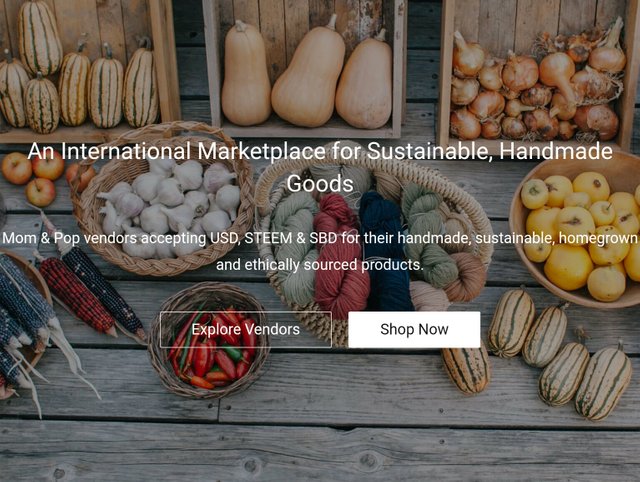 Recently I have become involved in contributing in a small way to the @homesteaderscoop. The website has been up and running for a few months now and is growing nicely with a variety of vendors and some sales have been made. It's not a bustling marketplace yet, however, so now the marketing of it has started in earnest. As other contributors, such as @porters and @diggndeeper expand its reach into the social media sphere, I have been trying to work out how to present it in a mention on my own Instagram account and have come to the realisation that it's not going to be a good thing for its reputation to go with the traditional bombardment marketing methods.
You see, the homesteaders co-op was created precisely to take us on a different path to the greed and blind consumption pattern we're currently in. Most online marketplaces, for example eBay and Etsy, have posting and/or commission fees in order to cover costs and turn a profit. This is a risk you making a loss if you don't sell quickly enough and can lead to having to put a price on your product which makes it unappealing and uncompetitive in order to cover those fees. Homesteaders co-op does not ask for any fees or commission and in our current mindset we can't help question why. People never do something without it being of benefit to them in some way. So there has to be a benefit to this for the creator somewhere, doesn't there? Well, you'd be quite right, there is a benefit, but it doesn't put the vendor out of pocket. Allow me to explain.
The creator of this site is @sagescrub. He created it as a marketplace to sell the ethically produced products from his homestead and create an income. This is the bottom line benefit which is there whatever. At his partner, @idyllwild's suggestion, he decided to open it up for others, to give them the opportunity to sell their products as well. The site allows for peer to peer transactions to be made, without the middleman. You strike up a direct conversation with your buyer.
As the name suggests, this is a co-operative venture, so while @sagescrub currently does the bulk of the work for the marketplace, contributors are slowly taking on roles to start making it something which belongs to everyone who uses the market. Eventually, the hope is that the costs of running the site and the time put in for keeping it running will be covered purely by donations given for the value it has brought to those using it.
Each contributor gains a small benefit from their contributions on the Steem blockchain in the form of the crypto currency Steem and that covers the monetary benefit, for those used to the materialistic world. For anyone who understands the community benefit, that weaves through the fabric of the whole concept. The acceptance, the support, the camaraderie and common ethical goals which unite us. For me, this marketplace is putting into practice the theories that we don't need to do business at the expense of someone or something else.
The site currently allows for transactions to be made via PayPal or Steem; so for those still feeling the need for the protection that PayPal offers on transactions and the familiarity of dealing in fiat currency, you're covered. For those wanting to further the use of crypto currency, Steem is currently the easiest and fastest for transactions, at least for those not overly familiar with the cryptosphere. It's not required, but for those who don't have a Steem account and wallet the co-op can create one for free and without the waiting period which usually comes with a free one. This will come with instructions on how to immediately secure it by creating a new passkey and how to keep those passkeys safe.
I hope this covers some questions that vendors might have about why no costs are required for selling on there. Sales can't be guaranteed at any marketplace and as the Homsteaders Co-op is still in its infancy, sales will not be likely to be flooding in. However, if you are already a provider of ethical products, you can't lose by putting your store here and will hopefully gain in the long run.
So if you're reading this and a producer of ethical products, I hope you'll consider looking at offering your products for sale at https://homesteaderscoop.com. If you like to create things, but weren't sure if you could sell them, here's your opportunity to find out, without risk. You don't have to be a homesteader to sell or buy here, just someone who wants to trade ethically.
~○♤○~
---
You can also find The Miniature Smallholding on: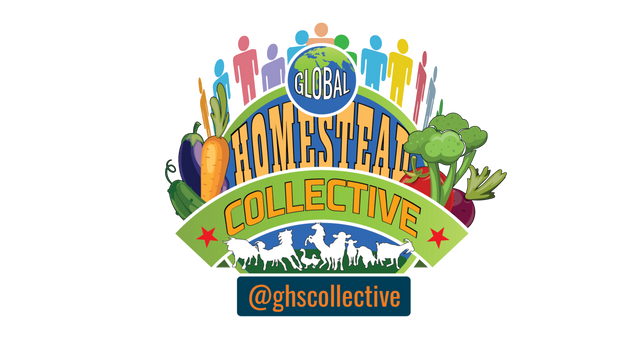 Join Us On Discord
Posted using Partiko Android