HOQU is now listed on Cobinhood
What is HOQU?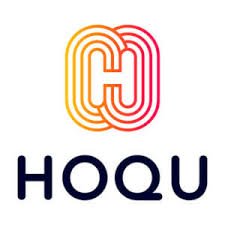 Over the past decade, digital advertising spend of companies has grown significantly in close correlation with our own digital and social footprints. Internet advertising has grown annually between 15-22% between 2010-16 and is expected to be USD 227 BN in 2017. The share of internet advertising is expected to grow from 36% in 2016 to 50% in 2021.
HOQU is touted as the world's first decentralized affiliate marketing platform with a goal of creating an ecosystem to provide services such as affiliate programs, affiliate networks and related products by integrating advertisers, networks and affiliates on a single platform. This in turn significantly reduces financial costs for everyone in the ecosystem in addition to providing transparency and efficiency
Addresses issue of fradulent schemes: HOQU addresses the key problem that exists in this market which is establishing trust between the parties especially when it comes to fradulent schemes affiliates use to artificially bump up the traffic. According to some statistics, up to 34% of ads on mobile devices are suspicious of which 22% is identified as fradulent. Use of bots has caused a damage of over USD 7 BN in 2016. Losses from fraud are estimated at USD 16.4 BN which is over 6.5% of the global internet advertising market

Personal identification addressed via Civic blockchain

Cost is a major issue in affiliate marketing with minimum entry fees ranging from $250+ - $400 per month. In comparison, HOQU registration is free - there is no charge for platform use and low 0.5% commission for transactions. With performance marketing mechanism, advertisers only pay for targeted customer actions

Finally, HOQU is self-contained and secure solution due to being decentralized. It has a ready open-source software, with API for integration and SDK for development of customer's own affiliate networks

HOQU CEO and Co-founder is also the co-founder of Russia's first affiliate network - Marketcall in addition to other e-commerce projects
HOQU Roadmap
HOQU launched the Marketcall project about 2 years ago - it is already a leader in CIS countries among CPA networks with over 1000 advertisers and 50K+ affiliates - this business will be transferred to HOQU platform
Focus markets will be US, Canada, Brazil, Argentina, Chile, Germany, UK, France, Netherlands, China, India and Japan
Launch of the platform network is targeted for Sep 2018
Mobile application launch is planned in Feb 2019 and SDK kit in March 2019
HOQU tokens are now listed on Cobinhood exchange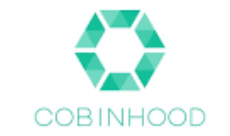 HQX tokens are already available for trading on Cobinhood, a zero-trading fee crypto exchange that was launched in 2017. It boasts of a simple, intuitive user interface offering a high level of security, some amazing rewards & airdrops for its traders. Be sure to check out the airdrops and do not miss the trading contests to receive free HQX tokens at the earliest
Links
https://www.hoqu.io
https://www.cobinhood.com
Happy investing! All the way to the moon....