Macabre - The Midnight Horseman (Vintage Horror Radio Show)
"Macabre is a very interesting show. It was basically written and directed as a labor of love by radio employees who were not professional writers or actors, and yet, it aired worldwide during the period of OTR. (It slipped in just under the wire in 1962). The driving force behind the program was William Verdier, an Assistant Production Director for the FEN (Far East Network). He was a former NBC and CBS radio employee who ended up working in Japan for the Armed Forces Radio and Television Service (AFRTS). Drawing on his previous involvement with other radio dramas while working for NBC (Inner Sanctum, Suspense, and Ellery Queen), Verdier wrote seven out of the nine dramas for the new horror series, most of which he also directed. Other staff and local talent joined in the fun. The series actually began as the result of a contest between the FEN and the AFRTS in Germany. Both networks sent tapes to the AFRTS headquarters in Los Angeles, and FEN Toyko won (Digital Deli Too). - http://www.radiohorrorhosts.com/macabre.html
The link also offers an old newspaper clipping about the program.
I have not been able to find too much more about the program's history as of yet. The above source had about 80-90% of what I could find so far.
A classic tale of horror from long ago. Sit back, relax, and get scared.
Part of our collection of vintage (some antique) radio horror shows. As well as macabre, suspense, thriller, and mystery related horror sub-genres.
If you enjoy this program, please consider following.
Sit back, relax, and get scared.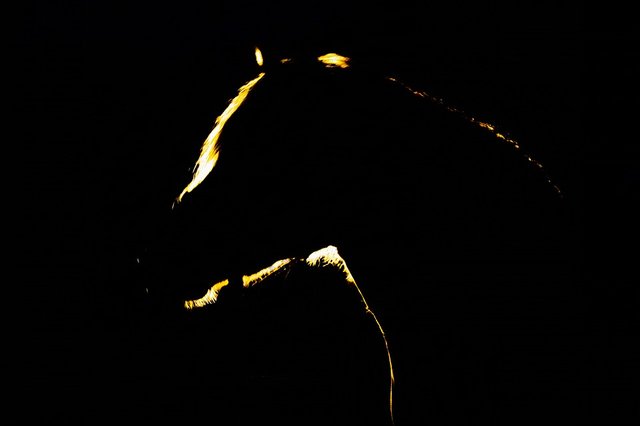 Follow us on Steem @marconisnghtmr for more vintage macabre and horror radio programs.
You can also watch @marconisnghtmr on Bittube at https://bit.tube/marconisnightmare
Twitter : http://twitter.com/marconisnghtmr
Find us on Twitter https://twitter.com/marconisnghtmr
Start using these services to earn bonus STEEM while also helping @marconisnghtmr grow :
Series 1 available now at Marconis Nightmare on Twitch
Featuring 25 of histories most horrendous murderers . Spanning centuries of terror. A world's worth of nightmares. These real life villains stalked, abused, and killed their victims while the public feared for their lives.
Each card is only 25 bits! You can earn free bits by just watching ads on Twitch. All cards are very limited.
Every card you collect helps Marconi's Nightmare continue to keep classic and nearly lost horror and suspense programs to the public eye.
You can collect them all for FREE! Earn free Bits on Twitch and trade them for our limited edition digital collectibles.
Roll over to our LiveExchange panel to get yours tonight!
Series One :
1."American Classic" Ted Bundy
2.Nikolay Shubin
3.Herb Baumeister
4.Skin Hunters
5.Karl Denke
6.Béla Kiss
7.Joshi-Abhyankar serial murderers
8.Gong Runbo
9.Ershad Sikder
10.Donald Harvey
11.Monster of Florence
12.Belle Gunness
13.Richard Ramirez "American Classic"
14.Dennis Nilsen
15.Frederick Bailey Deeming
16.Lizzie Halliday "Historical First"
17.Sergey Golovkin
18.Vaughn Greenwood
19.Clifford Olsen
20.Adnan Colak
21.Johannes Mashiane
22.Charles Sobhraj
23.Jeong Namgyu
24.Jack Mogale
25.Saeed Hanaei
COLLECT THEM ALL!