The Fairy Tale Of The Steemland
Hi Steemians,
I have transferred the Steem- and Justin Sun happenings of the last days into a grafical story. I hope I got the points. Please give me your comments what I missed or where I am wrong.
The Fairy Tale Of The Steemland
Once opon a time, behind the seven mountains, there was a country called Steemland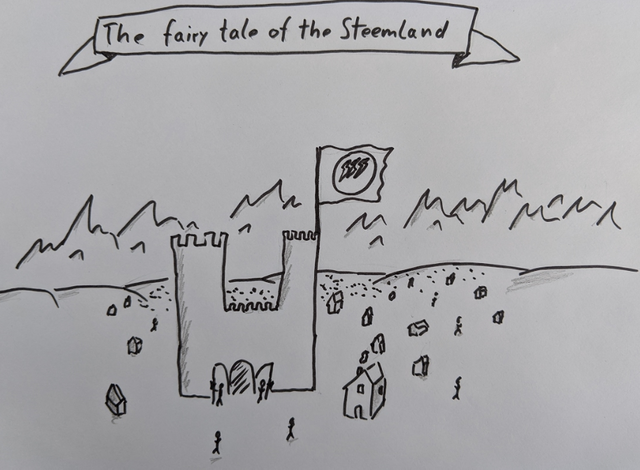 The Steemians were a busy and prosper folk.
They owned STEEM-gold, which has some magic power. They could "upvote" (a kind of healing) and elect their lords with it.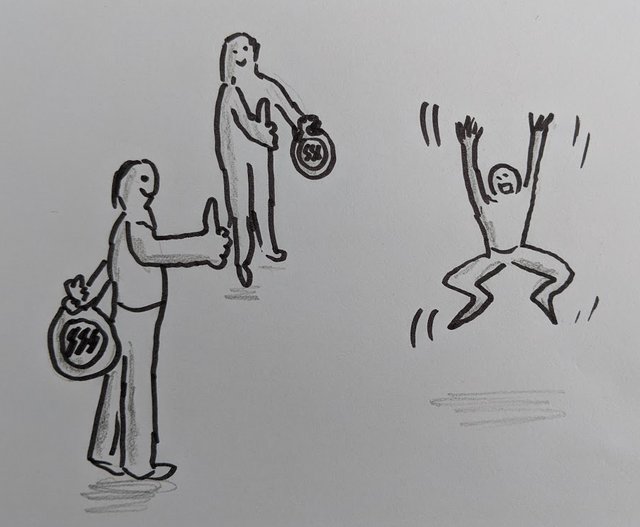 So the land was reigned by 20 democrately elected lords, which were good to the country.
They sat on thrones, that had the actual power to do the magic with the STEEM-gold. Only the majority of the lords could change the rules, that were built in the thrones.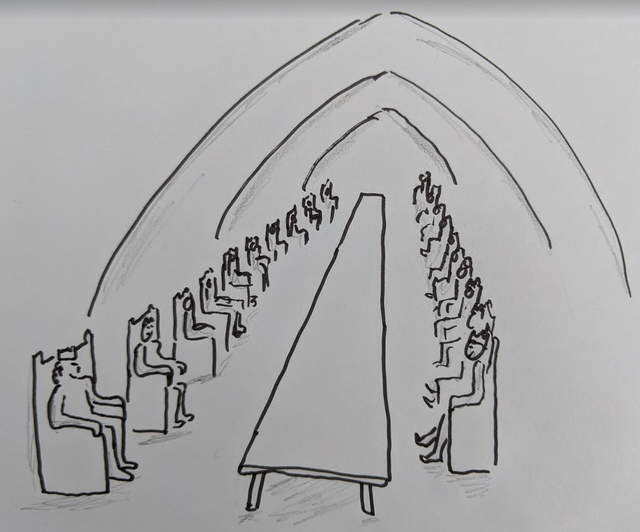 But there was a shadow hanging over this land. A dragon called Steemit sat on a huge bunch of STEEM-gold, the so called Ninja-gold.
This dragon was calm, but people from outside the country feared it.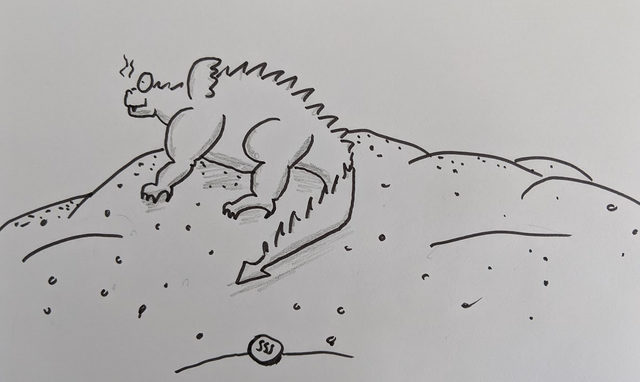 One day the Prince of the Sun from outside Steemland visited the country. He was unimageable rich.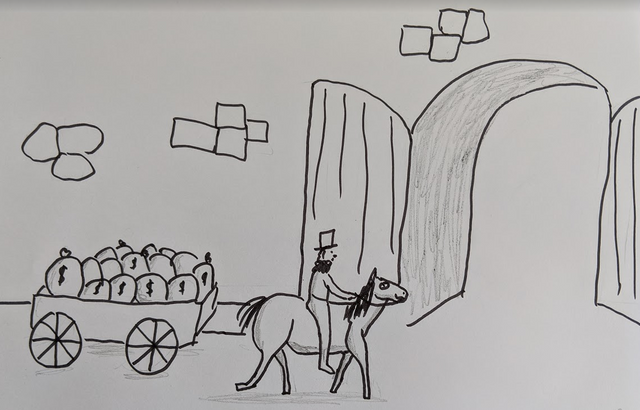 He offered the dragon Steemit some of his so called "Dollar" money and the dragon flew with it away, leaving back all the Ninja-gold to the Prince of the Sun.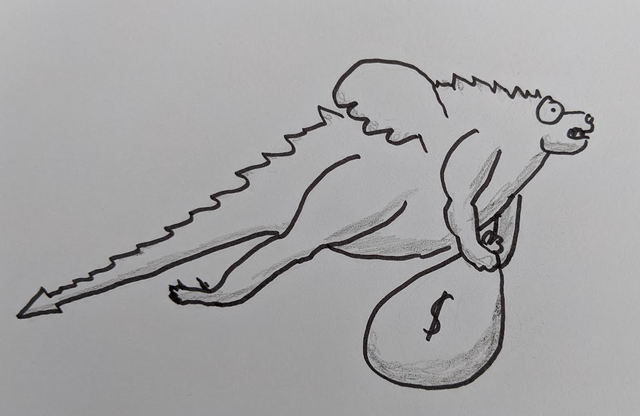 Now, that the Prince of the Sun owned that much power, the other lords feared, that they could be exchanged.
So they decided to change one single rule: The Ninja-Gold shall be temporarily worthless.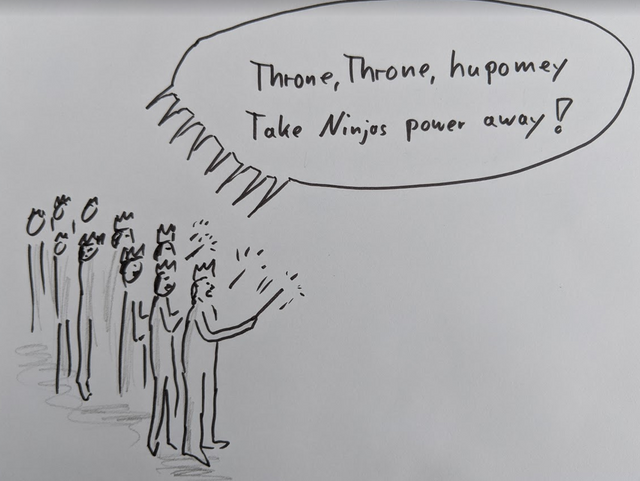 The folk was shocked. How can the lords do such a thing. It was an earthquake in their trust, as the most came here to flee from corruption of other countries.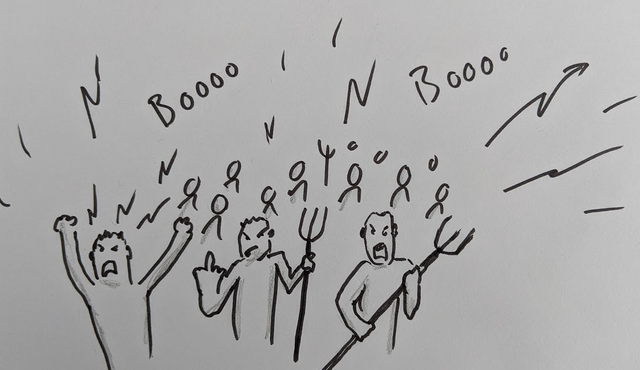 Meanwhile the Prince of the Sun went to some locations outside the country, where STEEM-gold was hoarded too, so called "Exchange-Banks".
There he spelled with his Dollar money the guardians and could get the power of that STEEM-gold.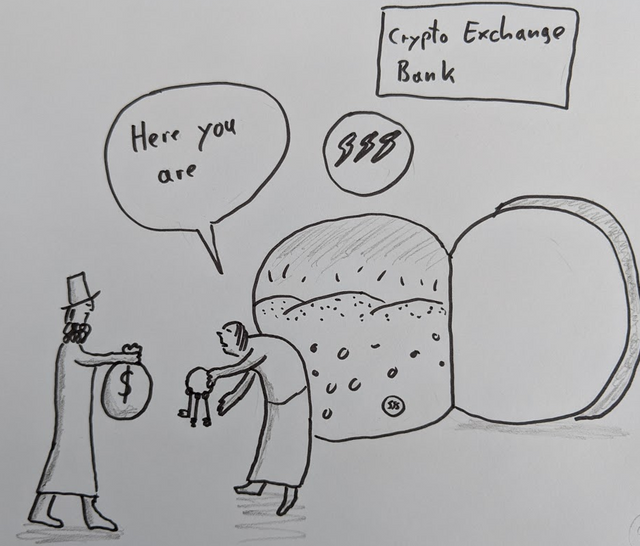 With this, he was so powerfull, that he was able to exchange the lords of Steem with some of his own men.
Immideately, the new lords returned back the power of the Ninja-gold and the Prince of the Sun showed his true face: Lucifer is now the only monarch of Steemland and everone has to bow for him.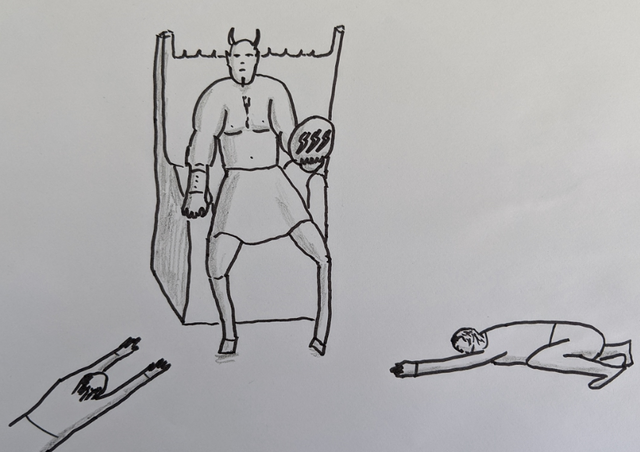 But he has not calculated the strong power of the community. They will strike back.
To be continued...
Achim Mertens