HowDoo - The Introduction of Token Governance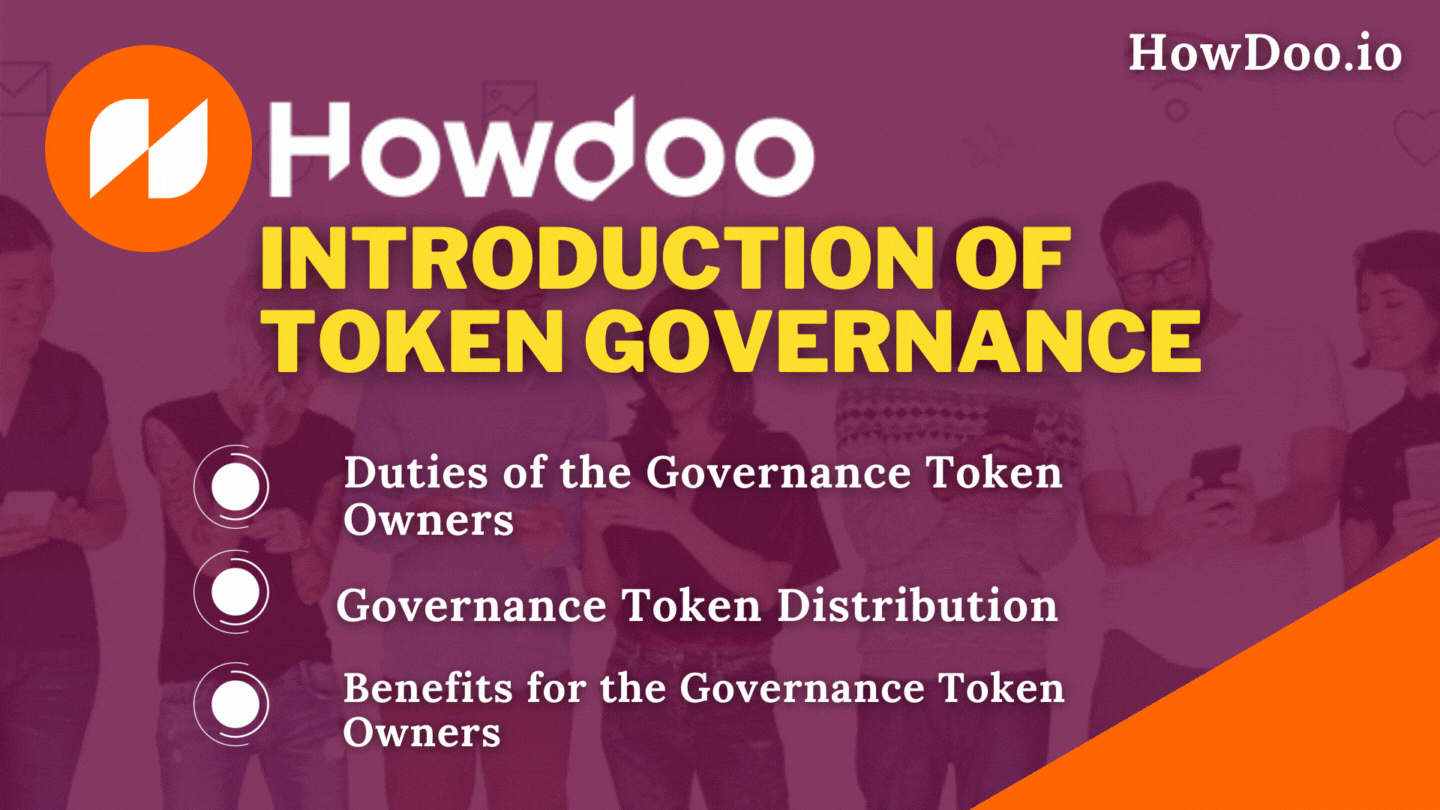 🚀 Howdoo Governance Token:
📚 Today we have more good news to add to the streak - the instruction of Howdoo Governance Token.
In total there will be 1,000,000 Howdoo Governance tokens minted.
⚡️ Check Hyprr.com here: 👉 https://bit.ly/3cm89v0
🔥 Governance token owners will have the following duties and rights to influence the following decisions:
1️⃣ Vote on which projects get listed on the HowdooSwap.
2️⃣ Vote on which projects are accepted to the Howdoo LaunchPad.
3️⃣ Determine fees charged by HowdooSwap and Howdoo LaunchPad (after the initial 12 months).
4️⃣ Annually review and update the gas fees collected by node holders for executing transactions on the Howdoo Blockchain.
👉 Download the App here: https://apple.co/2Q5sc8u
🌐 Check Howdoo's Social Channels:
🤖 http://t.me/howdoohyprrcommunity
👍 https://www.facebook.com/HowdooHQ
#Howdoo #Hyprr #Update $uDOO @skrill @hyprrofficial #HowDooSwap #iOS #trading #competition @howdoohq #defi #udoo #earn #own #create #crypto #decentralized #apps #socialblockchain #blockchain