How to make Serbian Muckalica (beef round and pepper)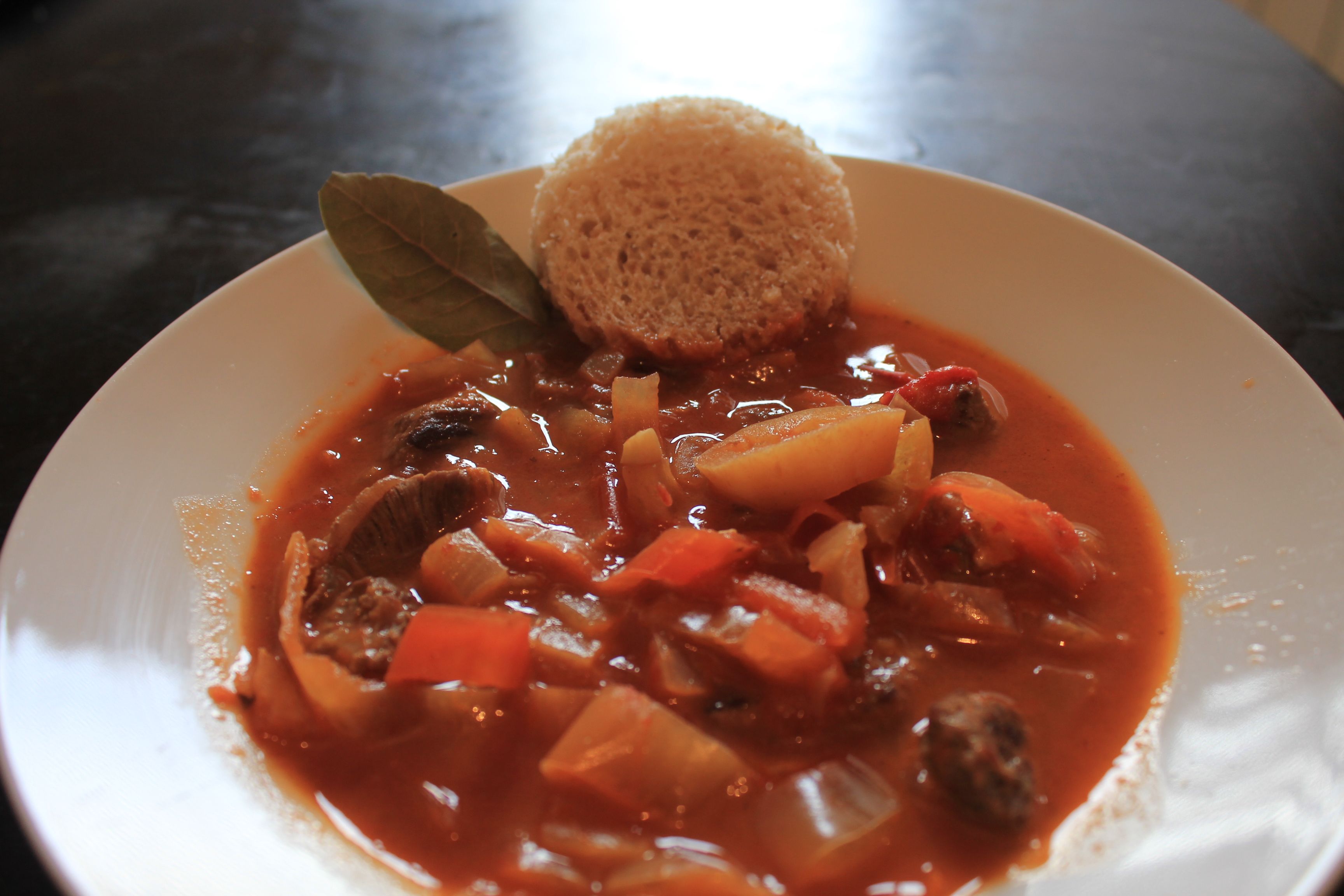 Hello my steemit friends, today we will make famous Serbian dish Muckalica, beef round with pepper from tursija (Tursu).I tried this dish few times before but i didn't liked it so much. I was in Leskovac not long time ago and i tried this dish in original making way and it was so tasty, totaly different story. Leskovac is famous for grilled meat (Leskovacki rostilj) but also for Leskovaca Muckalica.
Muckalica literally means a jumbled or mixed up dish. Muckalica is super easy to make and you can make this dish in many ways. I will not make the original dish, for that you would have to cook meat on grill before mixing it with onion. I will use only ingridients listed below, but you can also add potato, another meat from another animal or almost anything you like.
This can only be on Leskovac festival:
https://www.youtube.com/watch?time_continue=2&v=5gWJqfhjl30
From 350 kilograms of meat, 150 kg of onion, 250 kg of tomato and pepper, plenty of spices and pure sea salt, students of the Food and Gastronomy Technology Management from the Leskovac High School of Business prepared Muckalica for 4,000 people.
So let's begin! :D
Ingridients: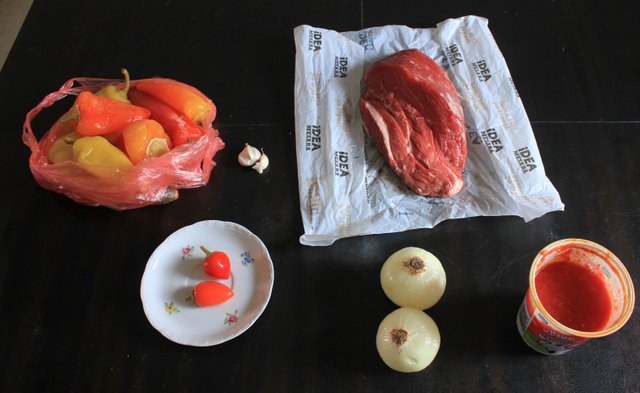 700g Beef round
2 Onions
Half head of garlic
2 chili peppers
400g Tomato juice (i used homemade)
7 Tursu peppers
First thing you need to do is to chop onions.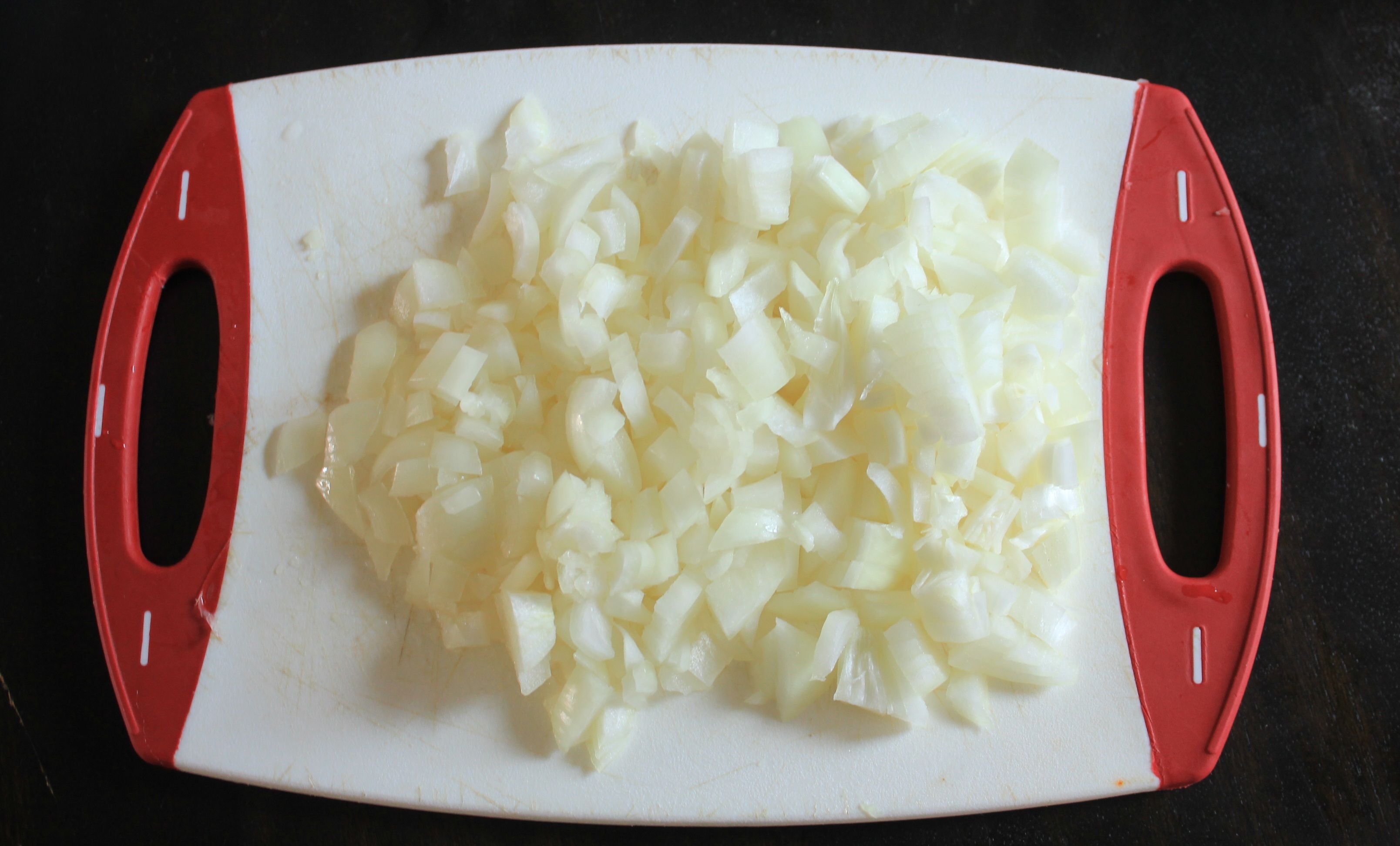 Then peppers.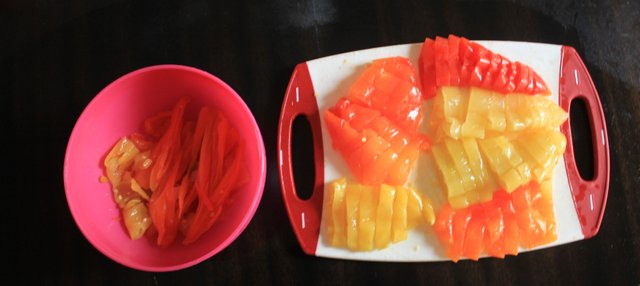 Slice beef onto minor parts like these.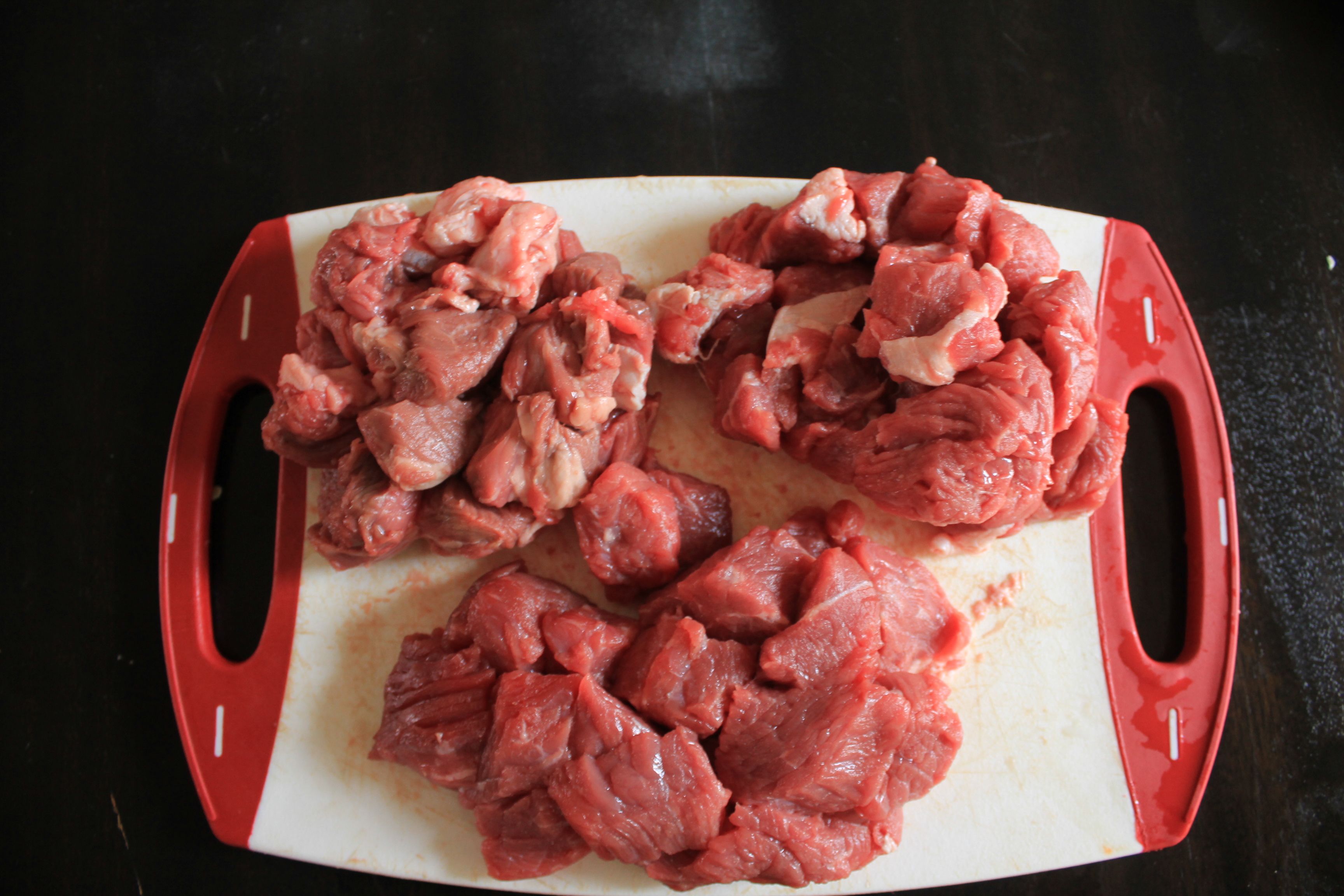 Chop chili pepeper, you can add more if you want,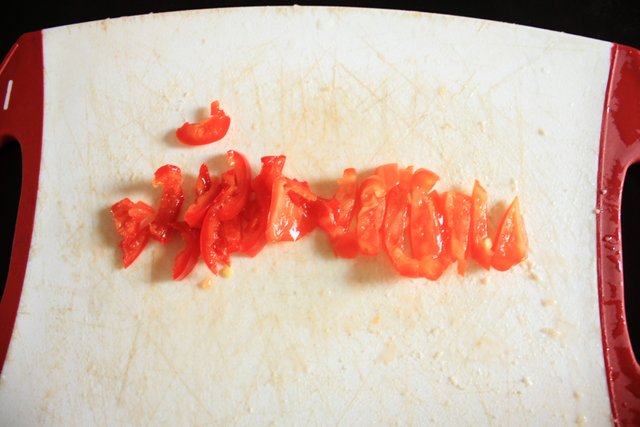 and garlic.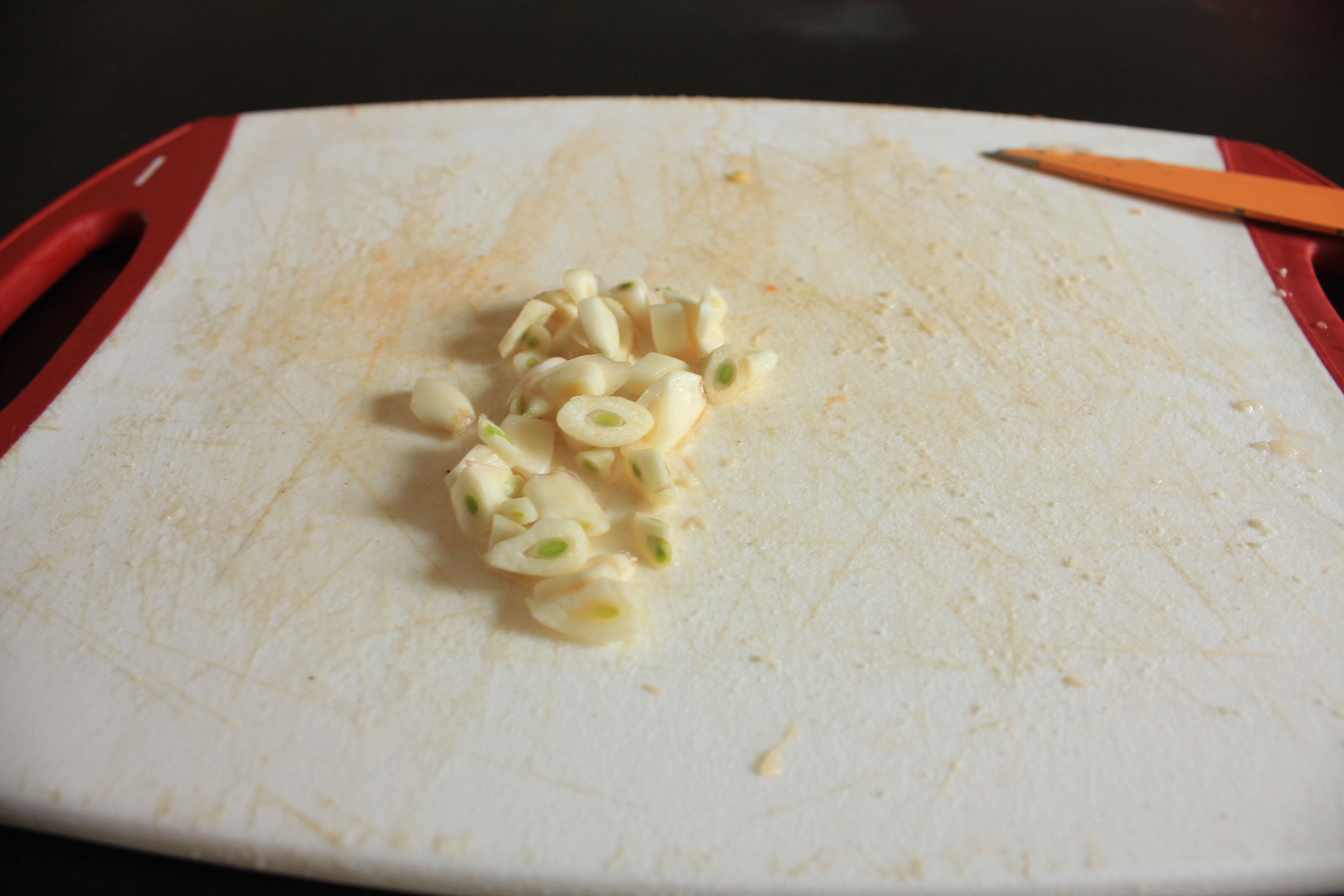 Mix it in cups to make it ready for next step.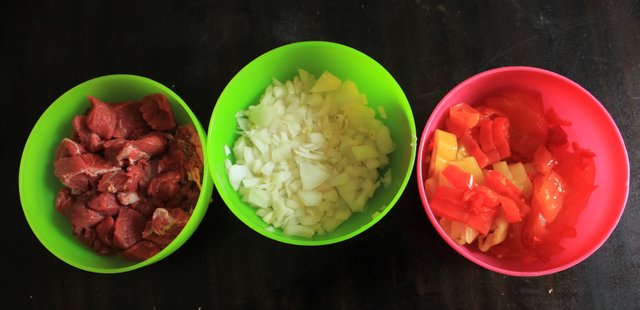 Pour oil in pan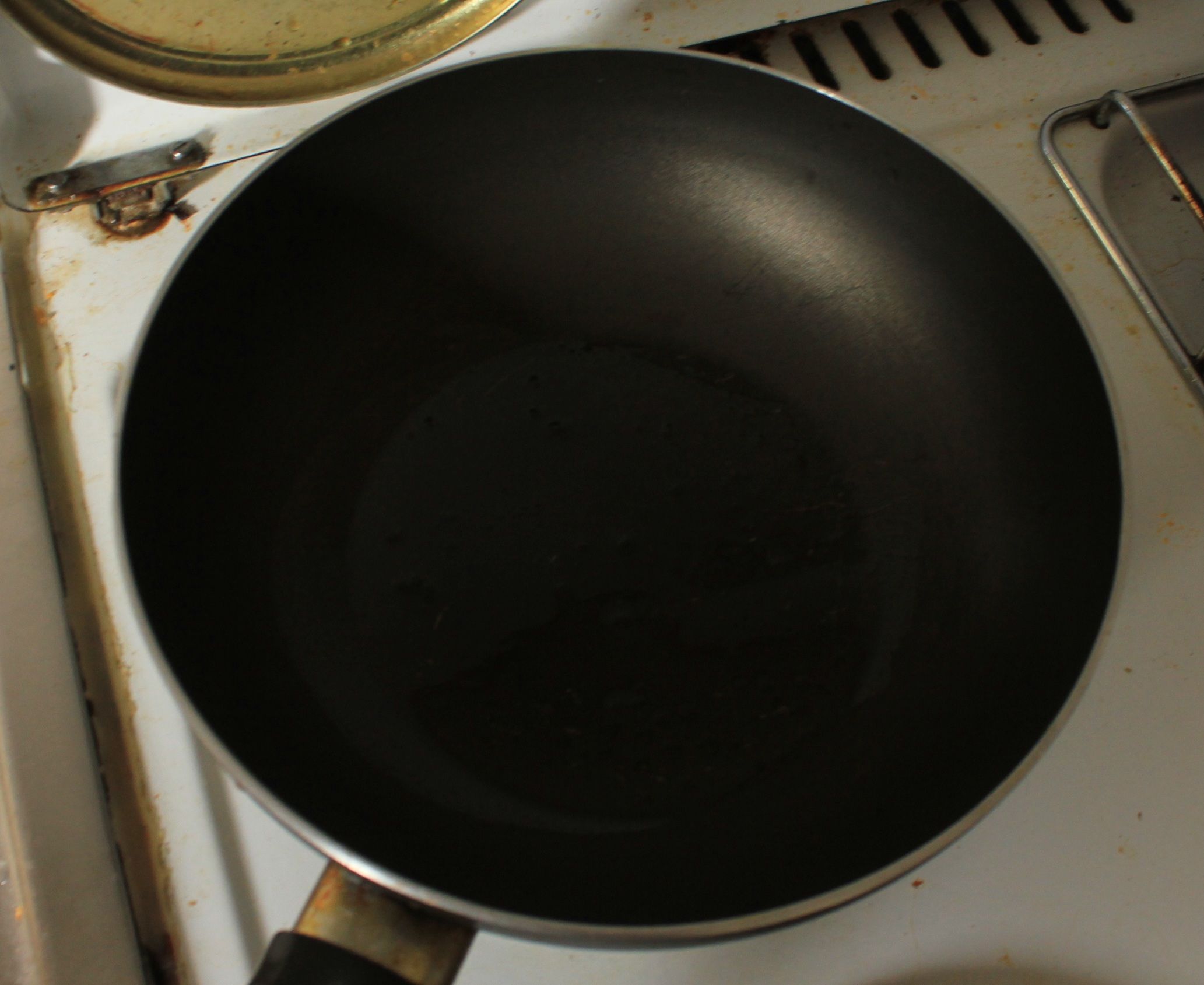 then add garlic and onions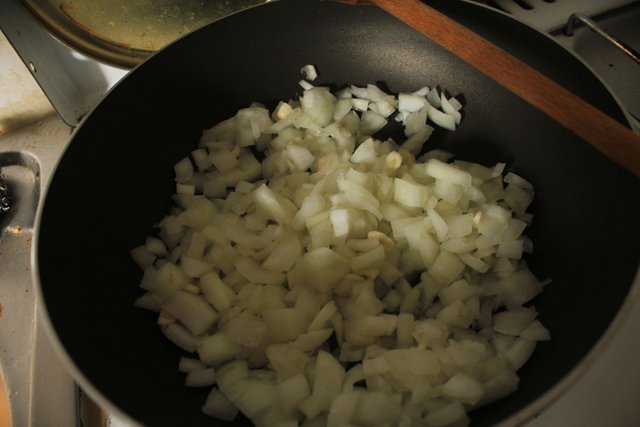 Fty it on high heat until it gets yelow color.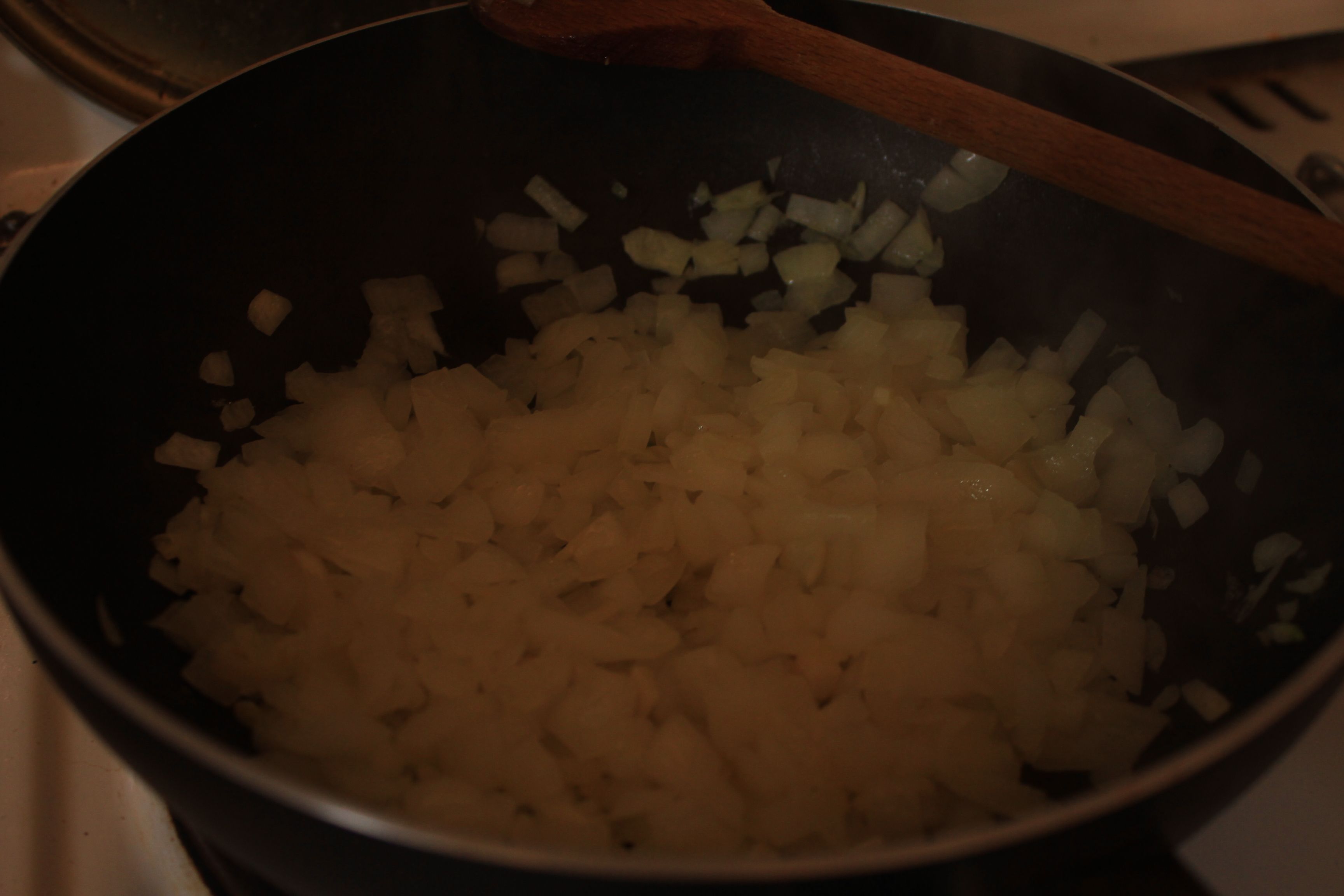 Add choped peppers.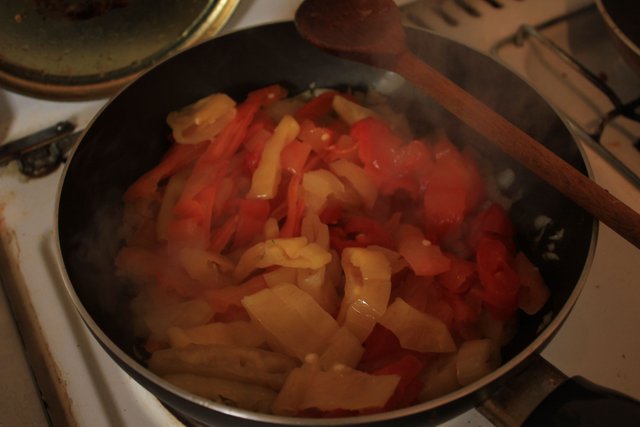 And mix it all together.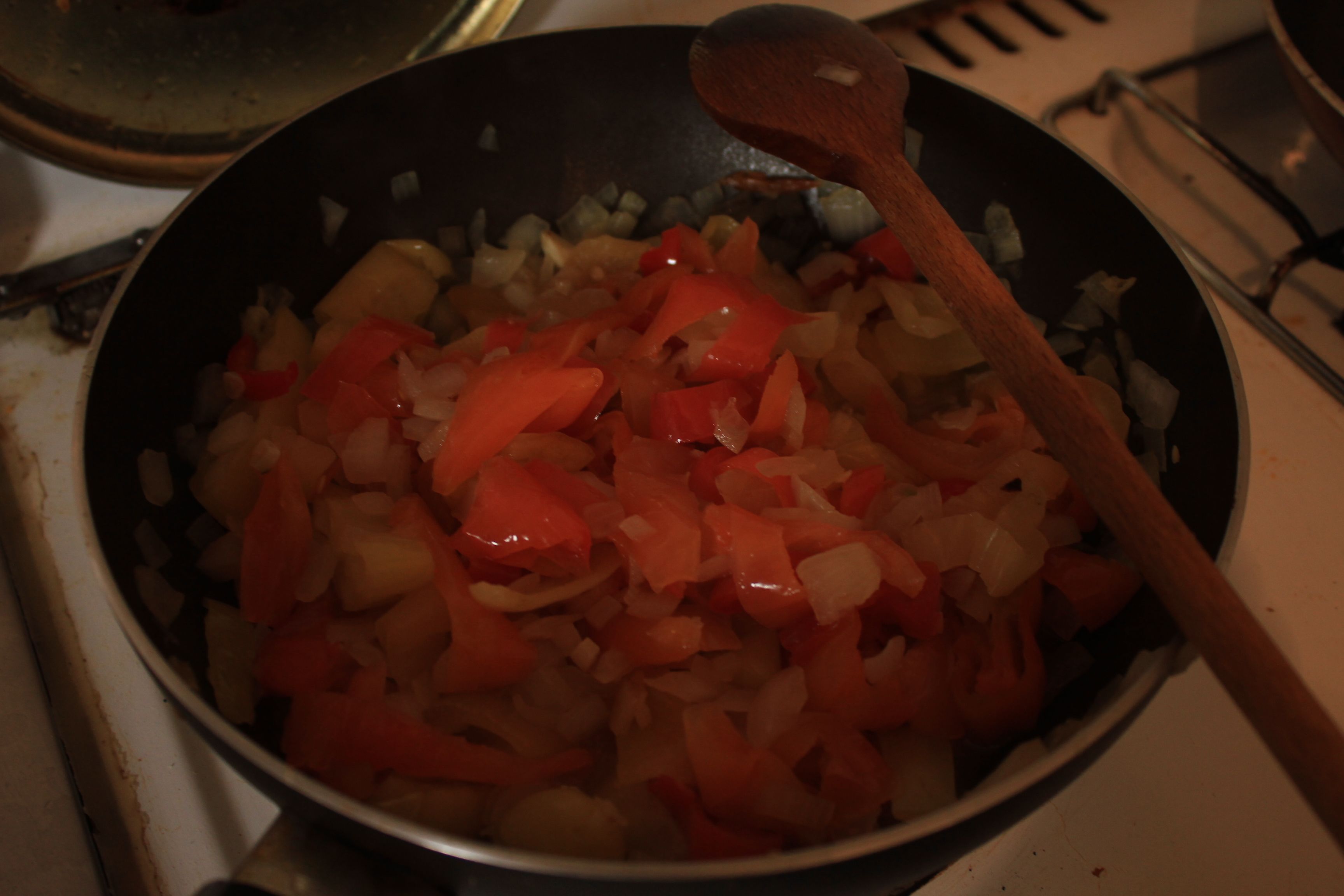 In another pan pour oil and add choped beef.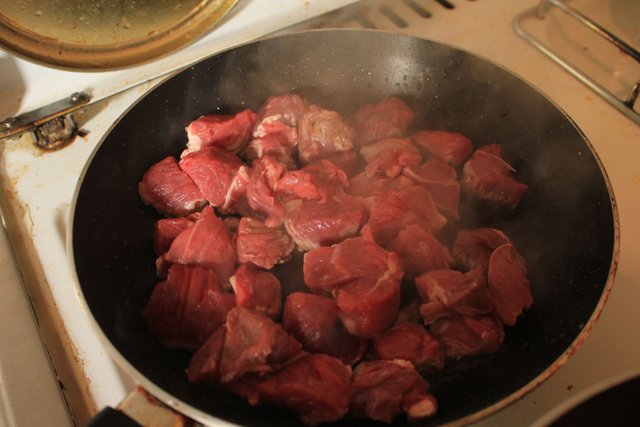 Until it looks like this.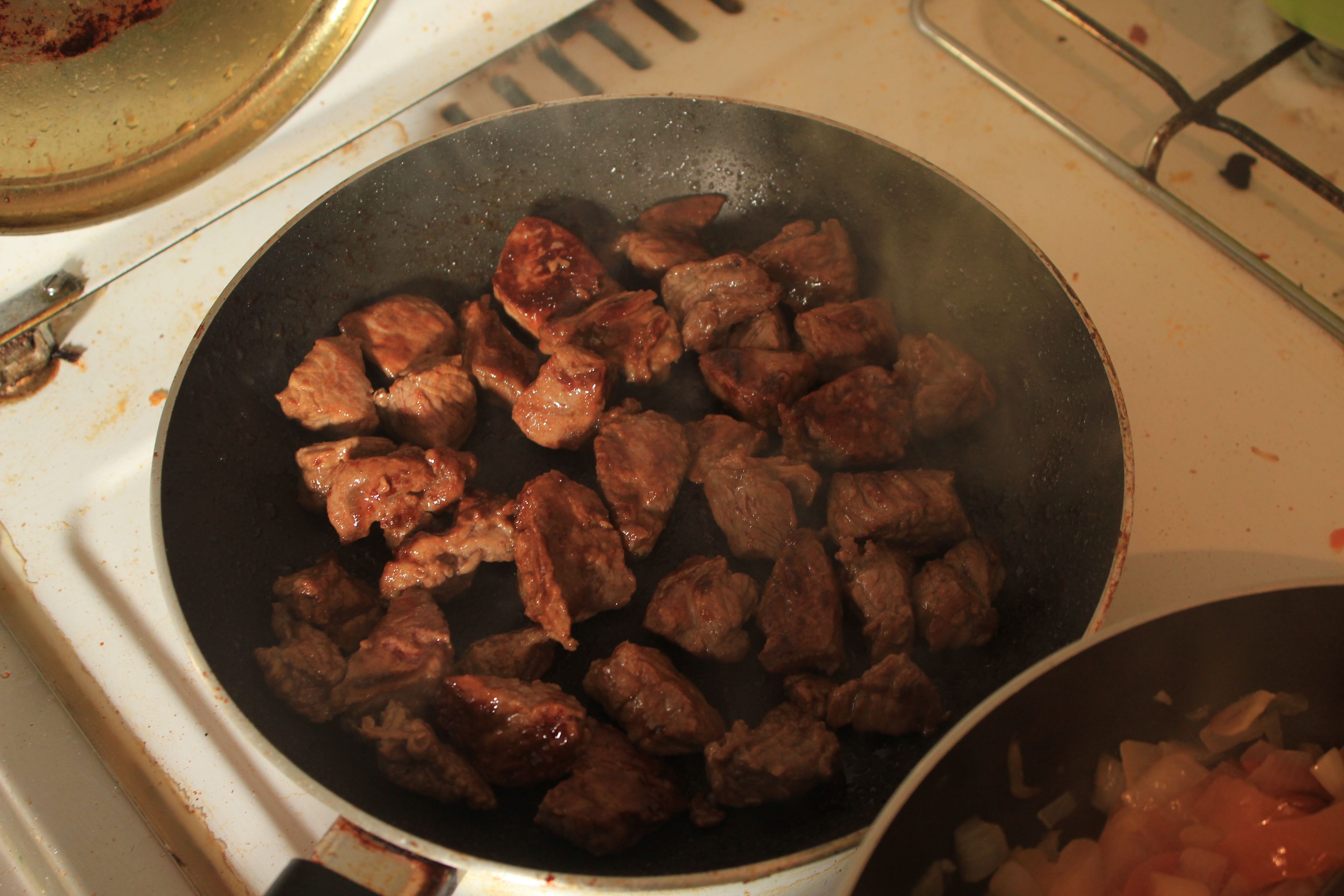 I couldn't fry all at once.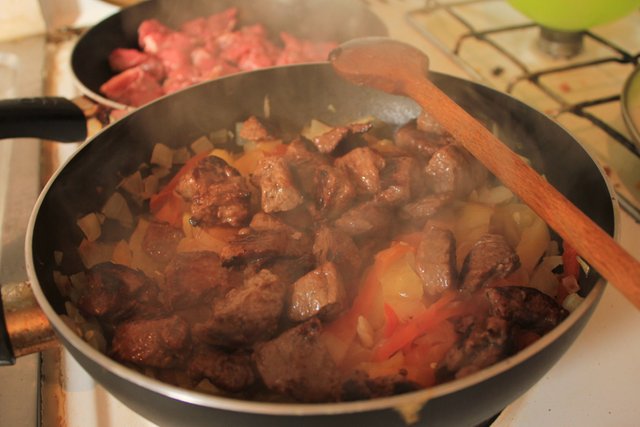 Repeat the process and mix it all together.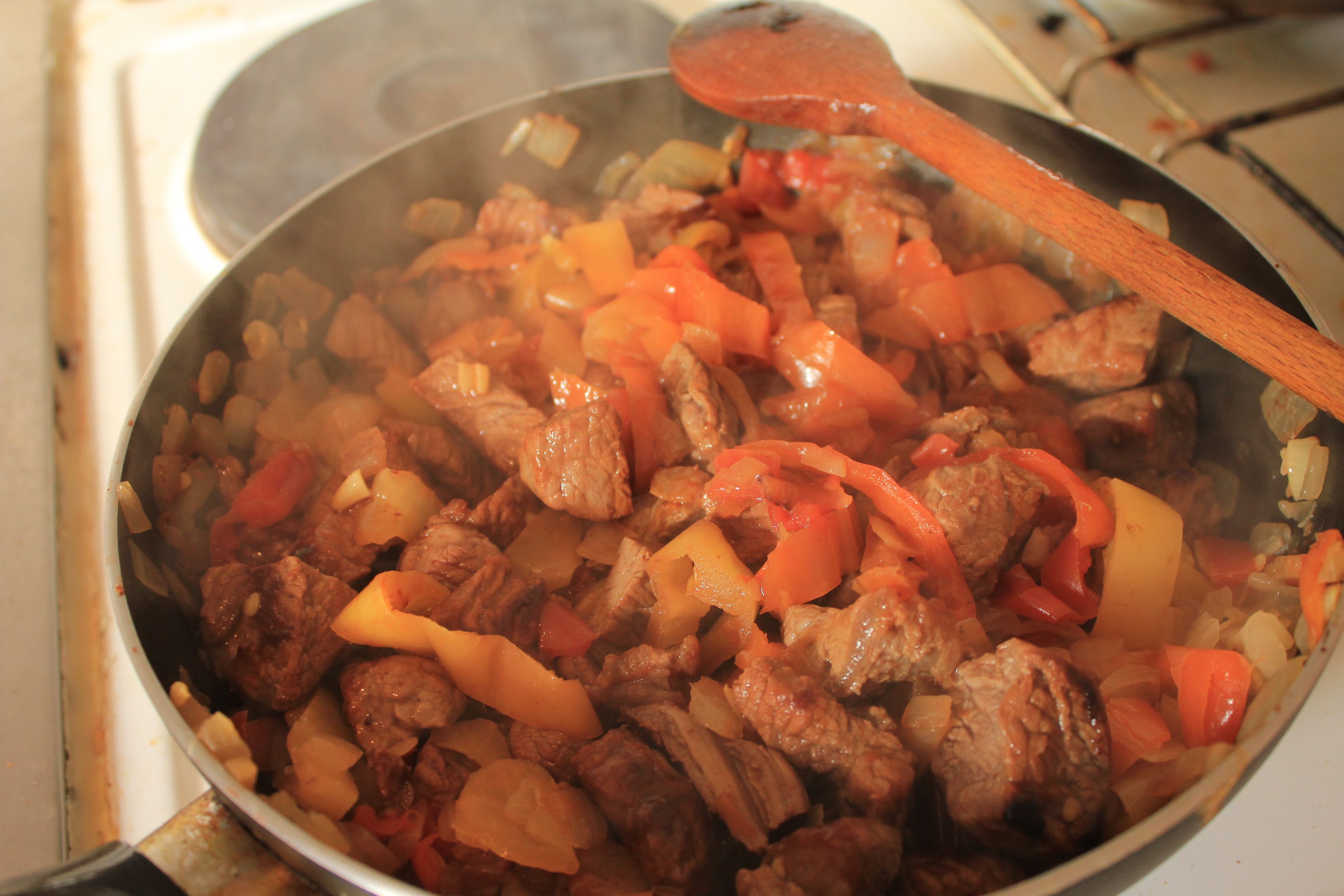 We now need a biger dish.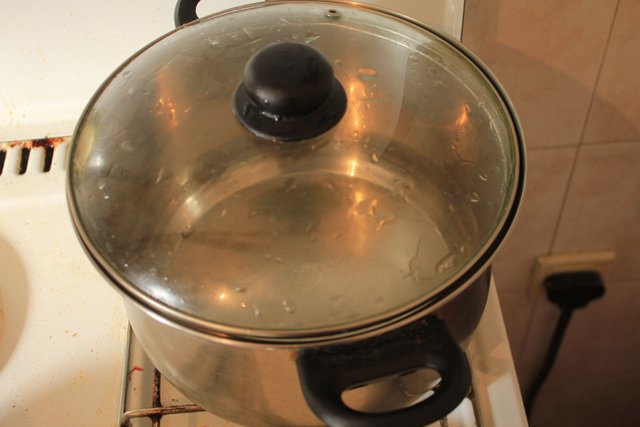 This will do it. Mix it with tomato juice.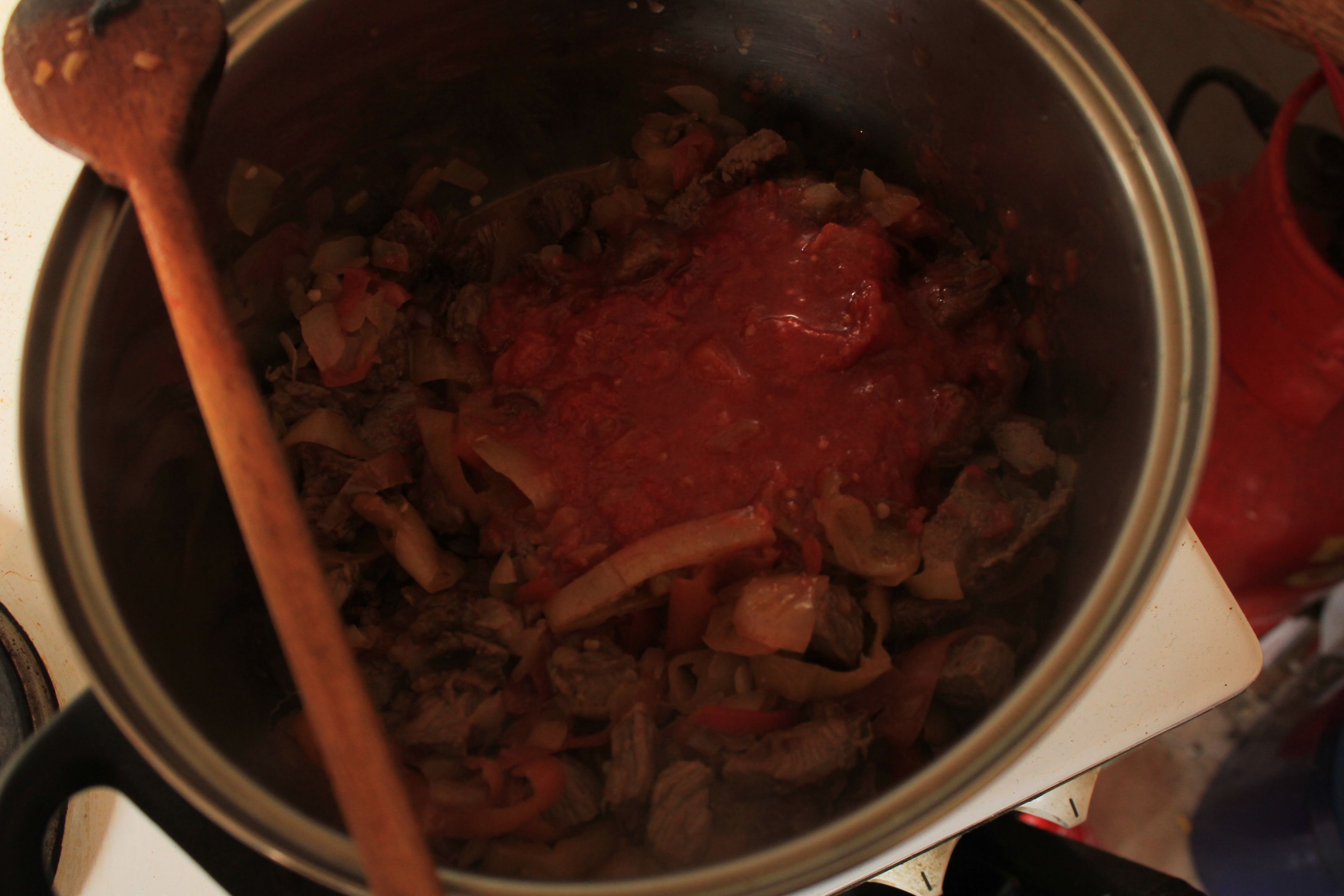 Pour about 300ml of water and add pepper and salt. Mix it all and let it on low heat for 30 minutes.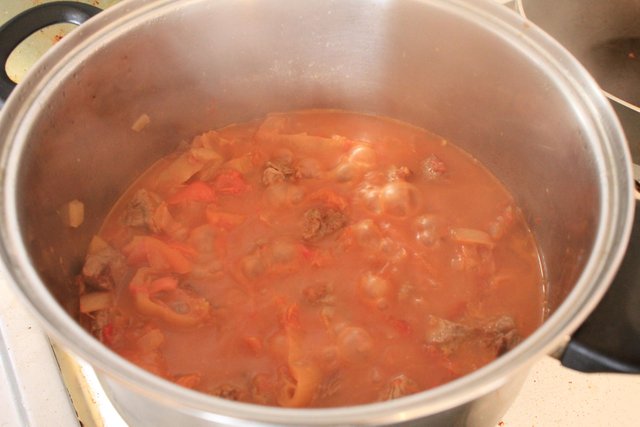 You can serve it with feta cheese.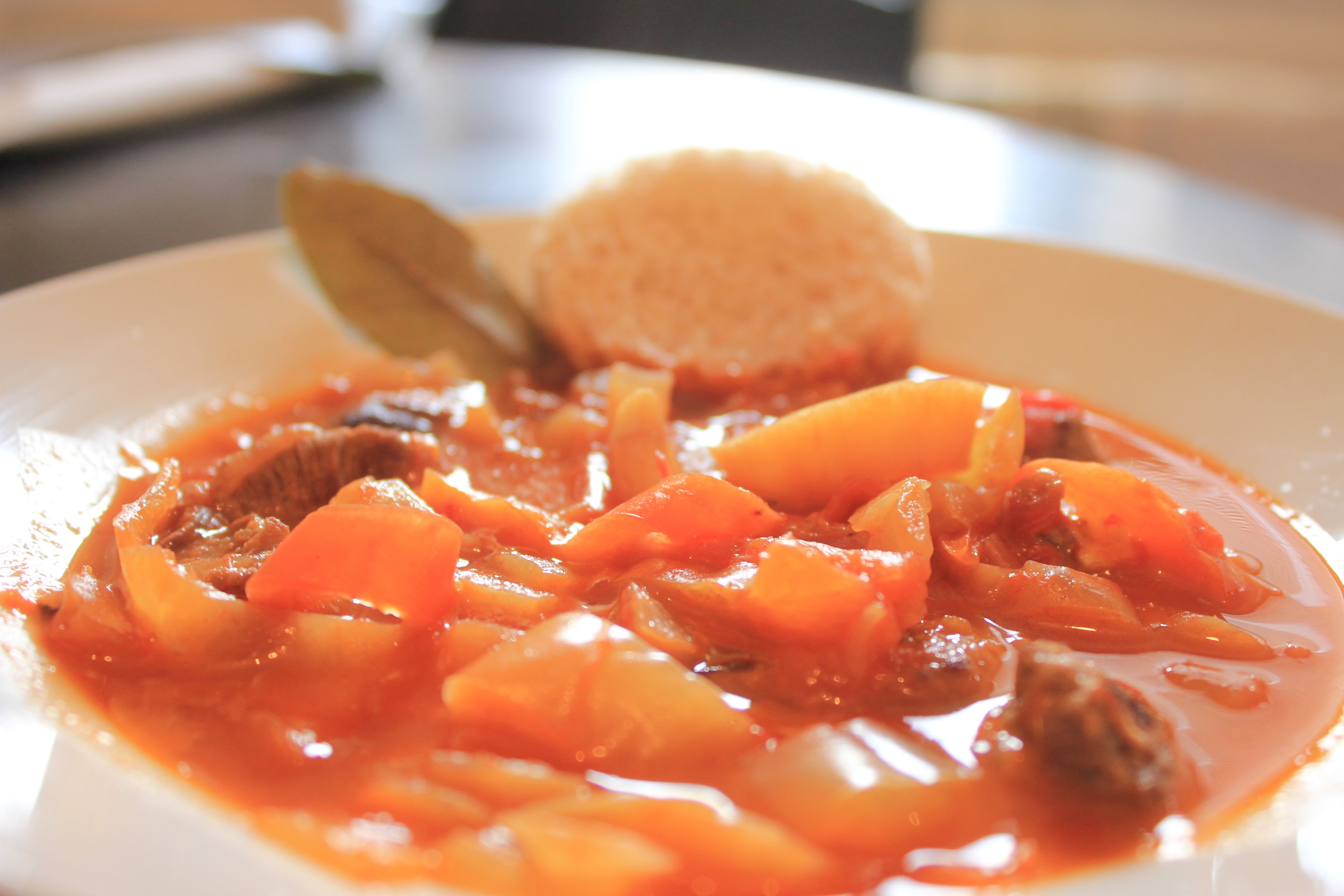 I hope you like this, feel free to upvote and comment! :D