9 Steps to Engaging Posts on Steemit
A lot of people need help in writing and formatting their posts. Some new Steemians who do not have a blogging background have shared discomfort with their content creation skills. That's why I created a complete blog creation tutorial for the community. Who doesn't want to posts to be engaging? 
Well, I also want that I read good posts in my feed. That's why I am sharing these 9 steps for you to follow and create amazing blog posts on Steemit.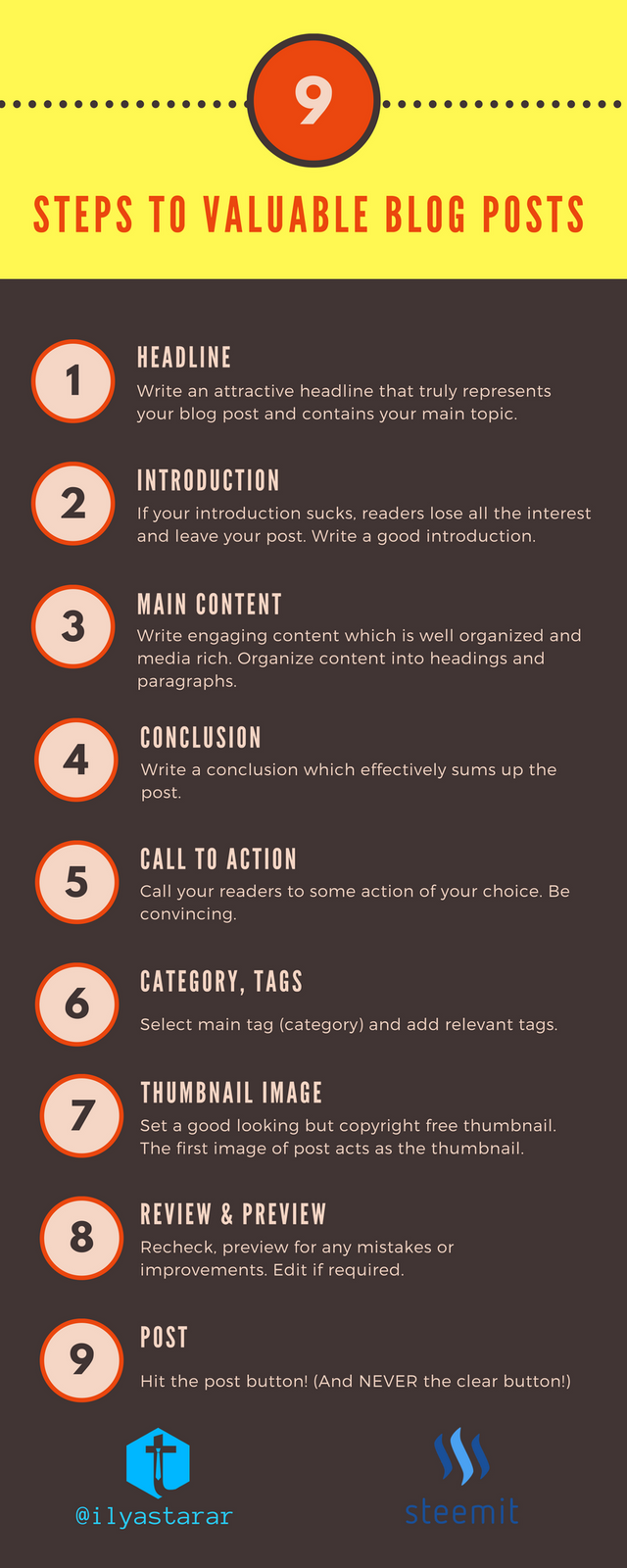 This infographic image is a great checklist for anyone wishing to get the best out of their Steemit posts. Following it will ensure greater rewards and recognition. I can guarantee you that because I have been following my checklist and the engagement has been phenomenal.
If you wish to read these 9 steps in details, you can do it by visiting my detailed post on the topic here. I hope this tutorial helps you greatly. If you think your followers will benefit from this post, please do resteem it.