Making of Used Rechargeable Lamp with the Power Bank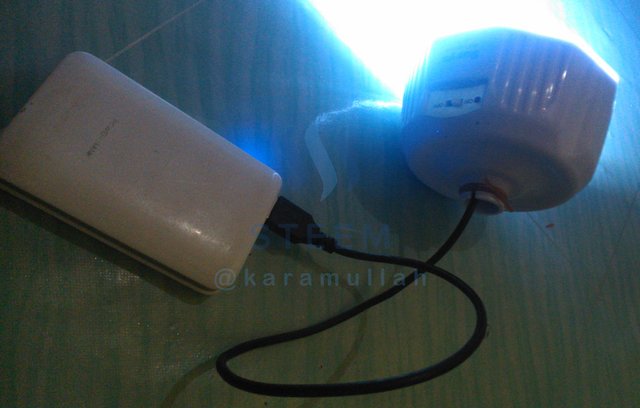 There were blackouts have become common in Aceh Indonesia, most of the people here use rechargeable House Lamp. That can be directly charging on fittings lamp and immediately bright during power outages.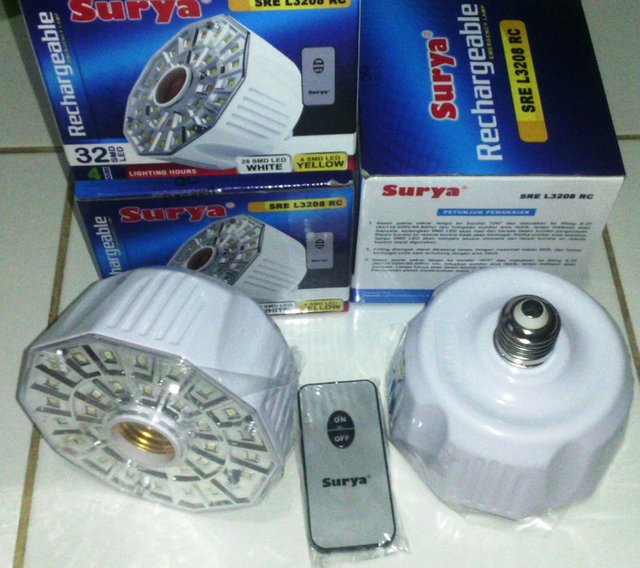 A lot of rechargeable lamp in my home that are not used anymore because the battery is damaged. then I fix it so it can be used as a flashlight.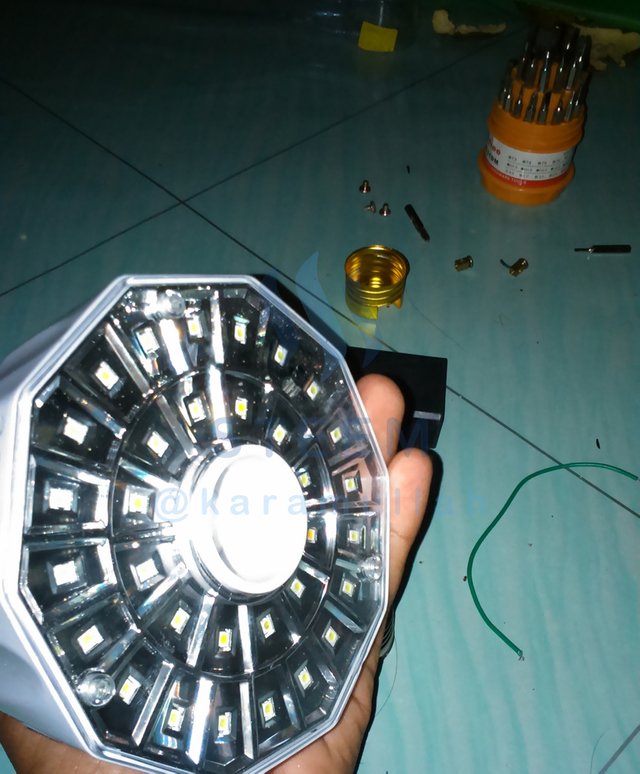 Remove fitting lamp like this image.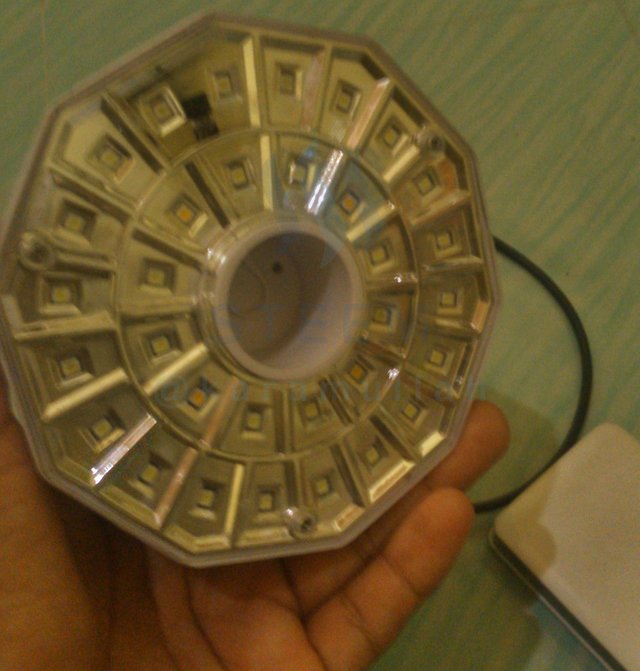 and I cut the cables connected to damaged battery, then I replace it with USB Cable.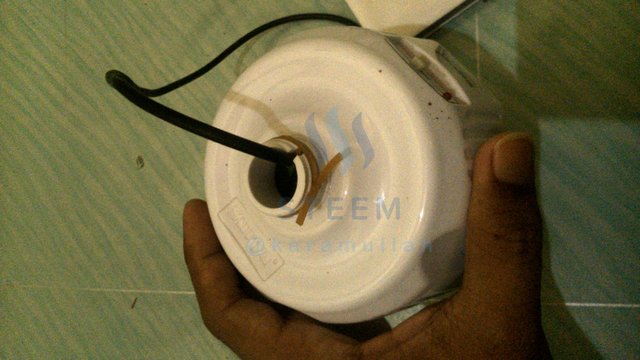 And swith to the light on