$2M assets locked via Neverlose.money, HUNT price reaches $0.11 today
We're thrilled to announce that the total asset value locked in Neverlose.money contracts has reached over $2,000,000 today - just a month after our launch. Also, the HUNT token price has been constantly rising, and today it has reached over $0.11 USD. The price has increased by 45% over the week.
More than $2 million lock-ups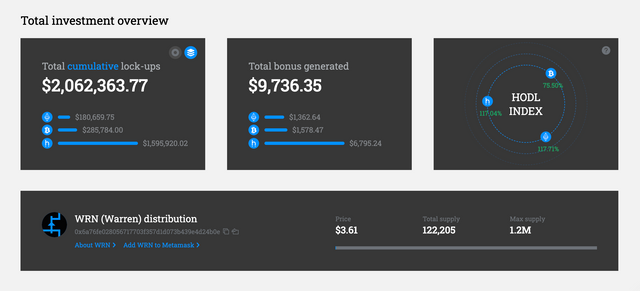 HUNT team launched Neverlose.money a month ago (Dec 15, 2020), the first-ever gamified DeFi protocol that pays a bonus to long-term investors, known as HODLers, using the penalty charge paid by users who fail to HODL.
People can choose to lock-up their Bitcoin (WBTC), Ether (WETH), or HUNT asset for a set target period ranging from three months to a maximum of 10 years. While continuing the lock-up, users will get bonuses whenever other users fail to HODL according to their own lock-up terms.
The total value locked-up in the Neverlose.money contract reached over $2 million today and the average lock-up period set by users is 7.85 years.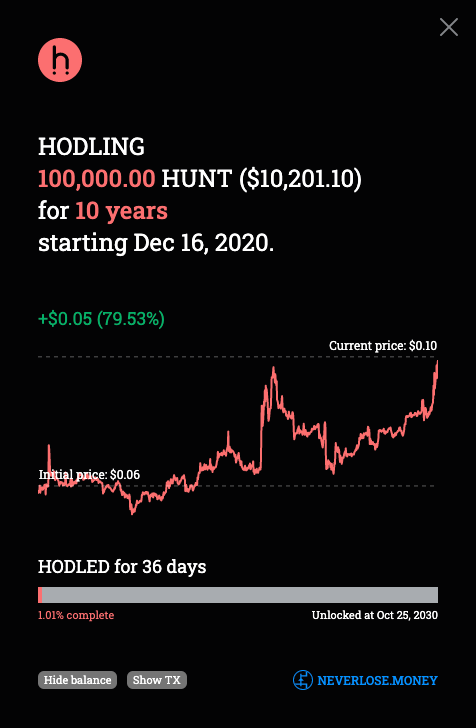 A person who locked-up 100,000 HUNT tokens on Neverlose.money a month ago has made almost 80% profit, and still is able to continue his/her lock-up due to the penalty/bonus system.
HUNT price jumps up 45% over the week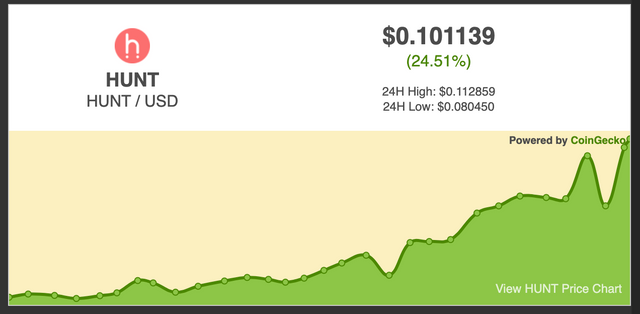 (from CoinGecko)
The price of HUNT jumped more than 45% in the past 7 days to reach $0.11 today. Over 13 million HUNT tokens are locked in Neverlose.money, which is about 11% of the total supply in circulation. We believe that the success of Neverlose.money makes HUNT token more attractive for crypto investors.
This bull price trend on HUNT is still ongoing even though the overall crypto market is quite bearish this week. BTC price has decreased over 12% while HUNT token has risen up over 45% in the past 7 days.
---
HUNT Network - https://token.hunt.town/
Nomadtask - https://nomadtask.com/
Neverlose.money - https://neverlose.money/
Github | Discord | Telegram | Kakaotalk