Aftermath of Hurricane Irma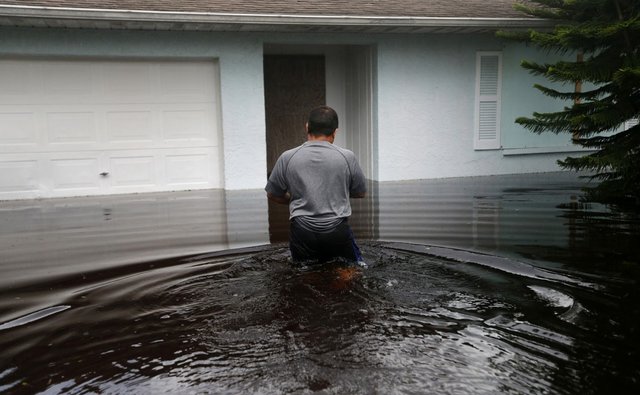 The Luck of St. Petersburg
While me and those that live in St. Petersburg, Florida where yet again fortunate not to get a direct hit, others in southern cities and those east of the eye of the hurricane where not. By the time the hurricane reach us it had already went down to category 1 and 2. On top of all that, Irma turned east again right before it got near the Tampa Bay area. Who ever was on the east of the hurricane's eye received stronger winds the the true force of the storm. And, who ever was on the east was fortunate to receive significantly less force. 
Strategic Location
The Tampa Bay is in  a very strategic location. The founders that decided to settle here had done their research by asking the native Seminole Indian Tribes that lived here for a long time. The natives have said that based on their experience  this area never get's hit by giant severe storms. It appears that the Tampa Bay is in a strategic geological location where category 5 hurricanes are almost impossible to make their way here and still be at full force. The Gulf of Mexico is not big enough to generate a category 5 hurricane so the only way a category 5 hurricane can come is through the Atlantic. However, a category 5 hurricane coming from the Atlantic would have to hit landfall in either south Florida or Cuba before it can make it's way here and if it does that then it will lose it's power significantly. The mountains of Cuba slow the storm down a lot while on the other end the land from Miami to Saint Petersburg is almost 300 miles. 
 10.5 Million Without Power
While we were lucky not to get hit hard 1.1 million people still lost their power in the Tampa Bay area. " As of 6 p.m., about half of the Sunshine State was waiting for the lights to go back on. That's down from Monday night when 62 percent of the state's 10.5 million households were without power.Irma triggered one of the nation's largest natural disaster-related power outages ever measured." Source Credit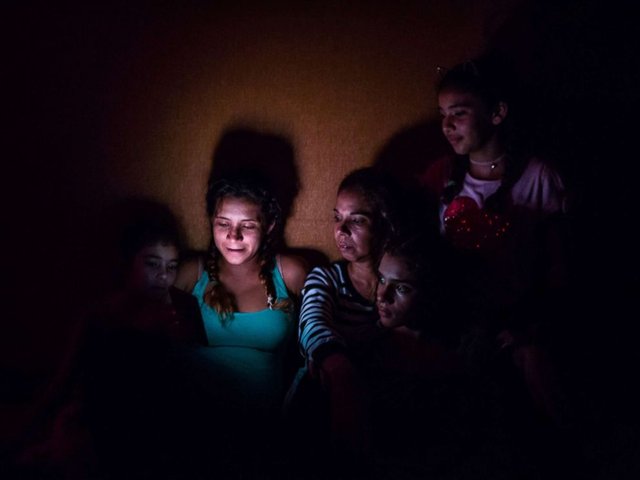 Very Lucky
I  am actually one of the very few people that was lucky enough to have power and to have very minimal damage in the neighborhood. Below are some pictures that I have taken in near my home.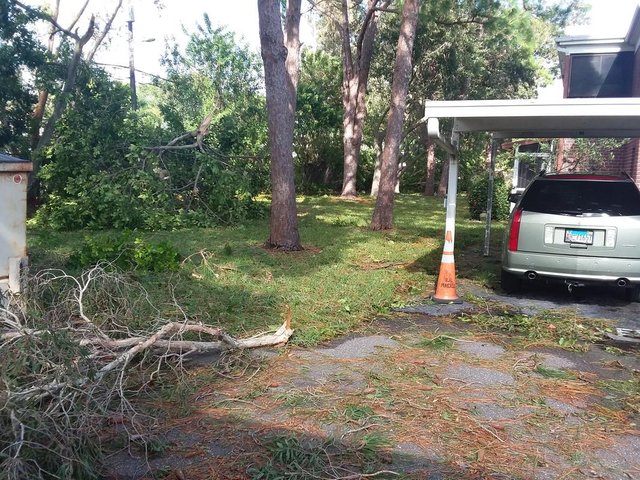 Here are some trees that have fallen in my backyard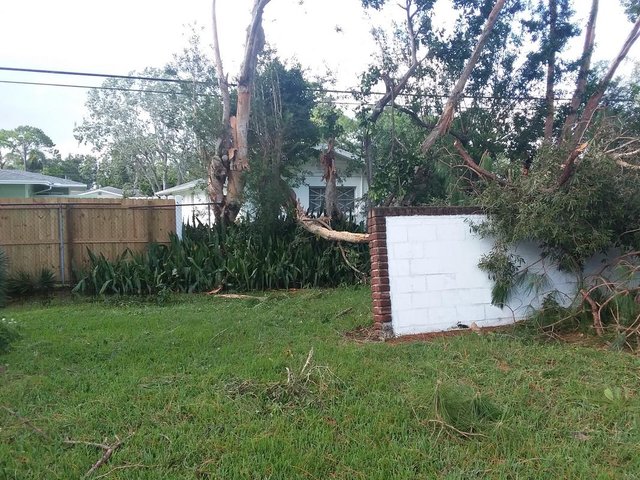 These are just small trees that didn't make it in the wind.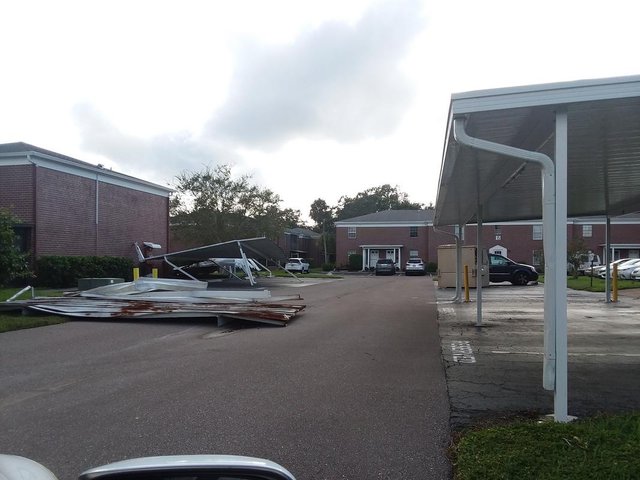 Unfortunately, one of the car ports have fallen from the wind
The More Severely Impacted Cities 
Florida Keys, Naples, Marco Island,  Miami, St. Augustine, and  Jacksonville were  hit the hardest in Florida.
Here is an image from the Keys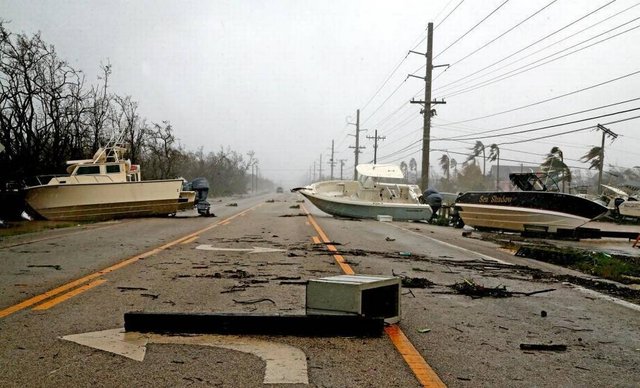 Hurricane Irma in Jacksonville, Florida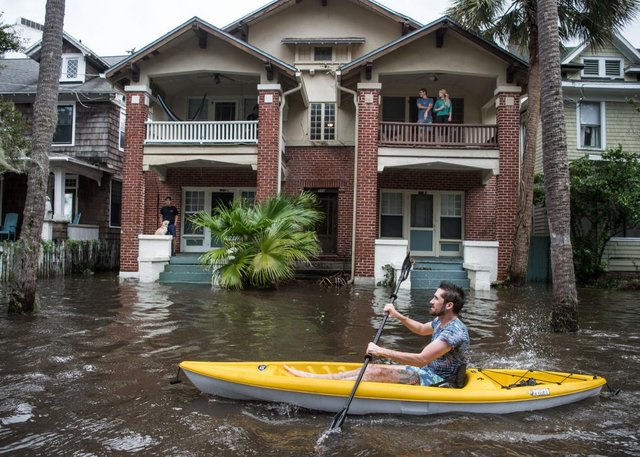 Downtown Jacksonville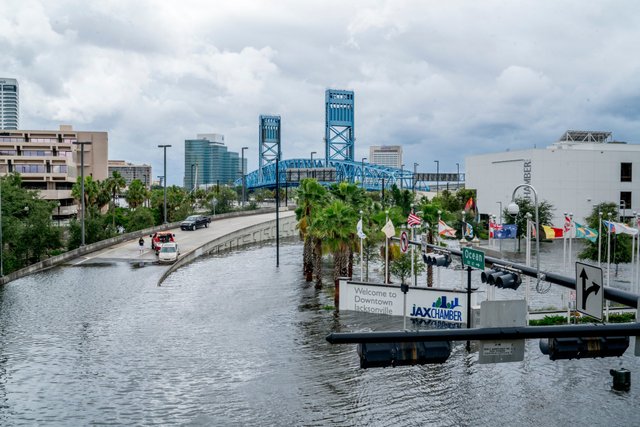 West Side of Jacksonville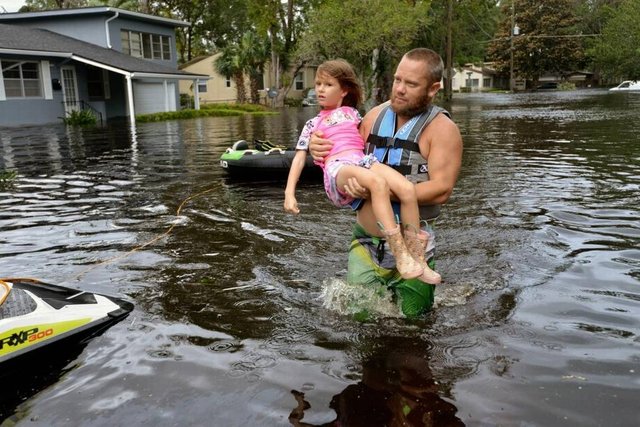 " A car sits abandoned in storm surge waters along North Fort Lauderdale Beach Boulevard as Hurricane Irma hits the southern part of the state Sept. 10, 2017 in Fort Lauderdale, Fla." Source Credit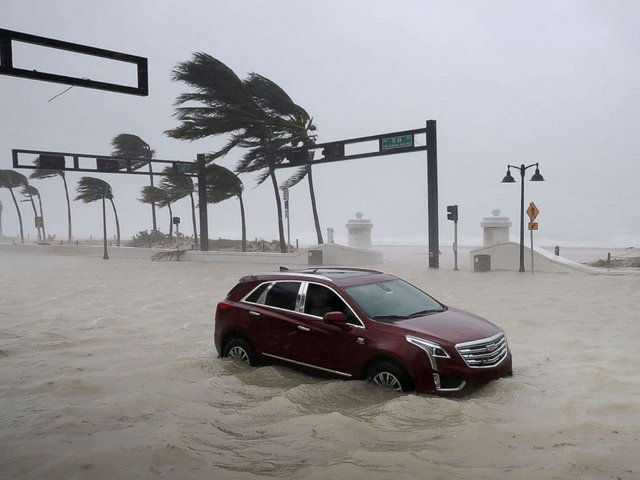 After Hurricane Irma struck in Miami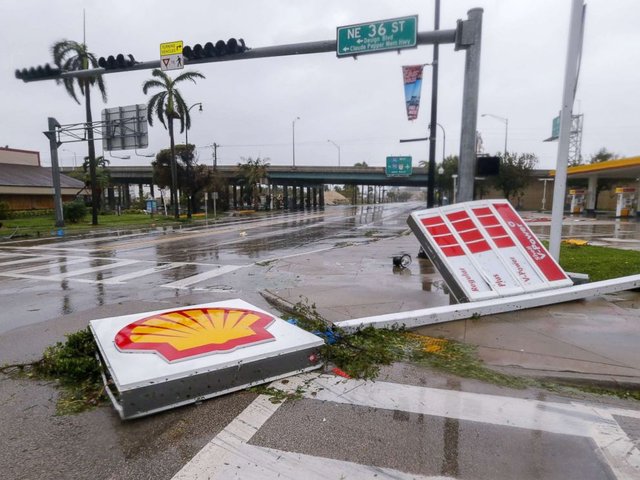 It is estimated that about one-fourth of Keys  homes could be destroyed by Hurricane Irma.  Source Credit 
Video from Naples, Florida by reporter:
Video from Miami being hit by Irma: