Hybrix Protocol: Bringing Unification To Cryptocurrency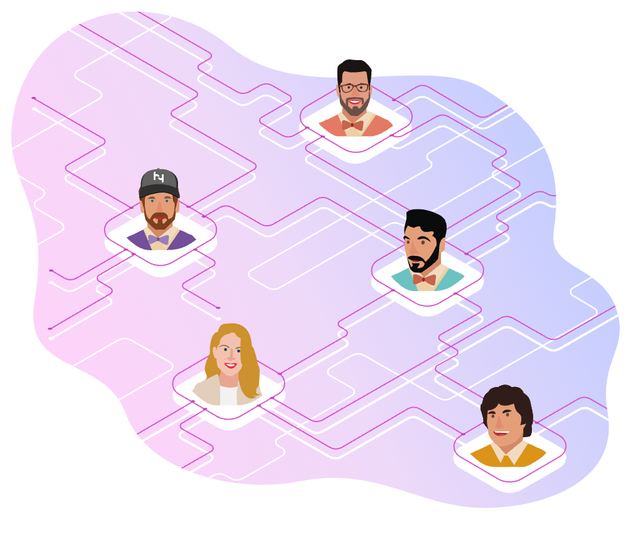 Introduction
Nowadays, the crypto space is fraught with numerous projects built on different blockchains and ledgers and most times, it is almost impossible to have a coordinated operation between cryptocurrencies on different chains or ledgers. This singular fact accounts for most of the delays encountered in mainstream adoption of cryptocurrency for payment purposes and to be used as a store of value.
To this end, there have been several attempts made to bring a unification to cryptocurrency but so far, the success has been very minimal until the launch of Hybrix Protocol.
What Is Hybrix Protocol
Hybrix Protocol is a borderless crypto ecosystem designed with its native Hybrix token that has a cross-ledger ability. In the Hybrix ecosystem, unification is achievable because there are no restrictions to a single ledger or chain. You can actually choose your ledger while on the Hybrix system.
Hybrix is designed in such a way as to exist and function on top of every other existing ledger or chain, thereby harnessing the strengths of these different ledgers and bringing them together. On the Hybrix Protocol, the open-ledger system ensures stores of values (different tokens) can be transported across different ledgers and across chains without having to go through the stress of signing in and out of different wallets,exchanges and blockchains.
Currently, Hybrix supports 389 tokens and 32 blockchains and sooner than later, more cryptocurrencies will be added up.
Hybrix Better Than Profit Design
Hybrix Protocol is designed as a non-profit, inclusive, open-source system. What this does is to ensure that the distributed ledger system of the blockchain technology is fully opened up to all such that no project is ever excluded again and in effect, helps in faster mainstream adoption of blockchain technology.
With the Hybrix Protocol, there is total freedom of transaction, a one token for all chains and Interoperability between different ledgers and chains.
Features Of Hybrix Protocol
Hybrix Protocol comes with well thought-out features designed to improve the experiences of both newbies and professional crypto lovers and investors.
1 For developers, Hybrix provides ready tools for building and developing DApps like API and JavaScript library.
2 For crypto users, Hybrix softwares like Hybrix wallet and explorer are there to give a great and seamless experience for digital assets transfer and transactions and storage.
3 And finally, the core of the Hybrix system, the Hybrix node, which can be run by interested investors to make passive income.
Conclusion
Hybrix token is designed to promote Interoperability and cross-ledger transactions between different chains and distributed ledgers. Instead of building a new distributed ledger, Hybrix development team decided to build a token system that has the capacity to transfer value across different ledgers by harnessing the underlying strengths and properties inherent in the different chains. This will bring unification between cryptocurrencies and further push up the rate of mainstream adoption and application of distributed ledger systems, blockchain and cryptocurrency.
To read more about the Hybrix Protocol, here are some links for you to visit
Hybrix Website
https://hybrix.io
Twitter
https://twitter.com/hybrix_io
Discord
https://discord.gg/WbDfAWb
GitHub
https://github.com/hybrix-io
Telegram
https://t.me/hybrix_io
Writer's Details
BTT Username: Ebykamsiokoro
Telegram Username: Ebykamsi