The Hybrix Wallet and Hybrix Solution: How It Works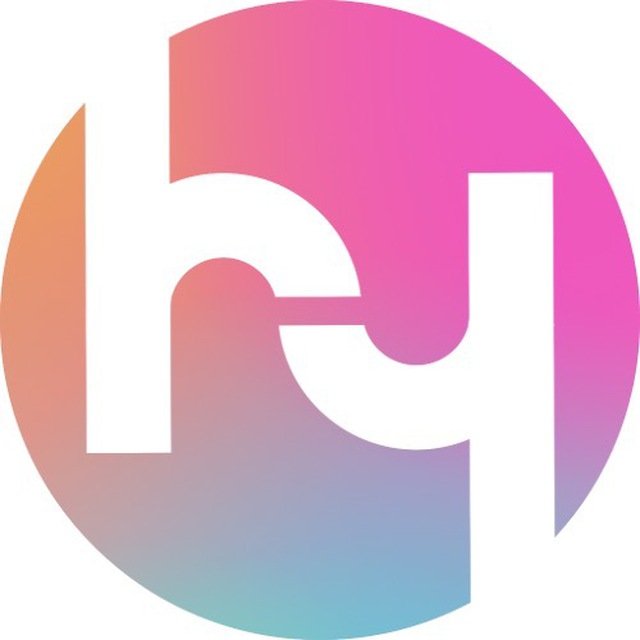 Introduction
Since after its successful crowdfunding in 2017, the Hybrix team have been hard at work to design and build a platform that embodies the vision and mission which is to provide a unifying token and platform for cryptocurrencies. This dream has finally been realized with the launching of the Hybrix Protocol which is currently making waves in the cryptosphere. With its launch, Hybrix has brought the crypto world several steps forward towards mainstream adoption especially by businesses online. It achieved this by building a decentralized platform that utilizes the already existing infrastructure in different blockchains and ledgers to facilitate its native token (Hy) transfer.
Simply put, Hybrix has built the first ever interoperable protocol and token that have cross-ledger transaction abilities. By leveraging the underlying structures of existing blockchains, Hybrix makes possible multi-chain transactions that bypasses the complexities of an atomic swap.
Being an open source blockchain platform, Hybrix daemon is the structure on which the Hybrix Protocol is built and it offers digital transaction freedom on three levels:
For developers, a multi-ledger platform where Hybrix node can be run
For businesses, so they can access cross-swapping protocol and
For consumers, to access the DApps built on the Hybrix platform.
Open Source Products On The Hybrix Protocol
There are several products available on the Hybrix platform which include Hybrix node (the core of the platform), API and JavaScript library (tools for developers), block explorer and wallet which are softwares built with Hybrix.
Let us now have a close look at the Hybrix Wallet.
Hybrix Wallet
This is a simple, easy-to-use and highly secure online cryptocurrency wallet that allows users to store and transfer digital currencies with ease.
With the Hybrix wallet, you have total control over your wallet and the assets therein, conversely, it means that you are solely responsible for the security of your wallet as Hybrix does not store users login details anywhere. The wallet is decentralized and runs locally on the user device and unlike some crypto wallets, Hybrix wallet is designed to run seamlessly on any device be it Android mobile, iOS, MacOS or windows. This way anyone can download and use it from anywhere on the globe.
Features Of Hybrix Wallet
Here are some features of Hybrix Wallet:
Simple and Easy To Use: the wallet is easy to navigate for newbies and if you are an advanced crypto trader or investor, it also comes with advanced tools to suit your needs.
Decentralized and Secure: the wallet allows users to connect to node networks to access wallet settings and several blockchains to access coin balances. And because the technology is Decentralized and runs locally on users' devices, login details are never stored on it therefore only the user can have access to his account.
Capacity to support all cryptocurrencies: this is one of the core visions of Hybrix Protocol, to onboard and unify all cryptocurrencies and non-proprietary blockchains on its decentralized platform.
Open source and non-profit: in 2014, the non-profit organization, Internet of Coins, was formed with the sole objective of developing the Hybrix Protocol and the programming code is expected to be made open very soon.
How To Open A Hybrix Wallet
Opening a Hybrix Wallet is quite easy and straightforward, requiring just a few steps viz:
Visit http://wallet.hybrix.io/ and click on Create new account
Then follow the instruction asking you to make random movements on your screen to generate your random security number.
Next, you will be shown that your account has been created with your system-assigned account ID and password. Copy both out and store them securely. Click on Continue
The next screen click on continue once you are sure you have correctly copied and stored your login details
And you are done. Click on login to access your Hybrix wallet.
Click on +Add wallet tab to add any token wallet you want
To send crypto tokens or coins to your wallet, go to Assets > Receive Transaction and copy the displayed address.
Conclusion
The Hybrix wallet is a secure and easy to use wallet that can be downloaded on any device. It offers easy transfer and storage of tokens which can be interchanged internally without going to any external or third party crypto exchange.
Hybrix Protocol is the first ever crypto project with Interoperability that cuts across different ledgers and multi-chains. An example of this is the Hybrix multi-chain transaction history/ Block explorer.
The Hybrix Protocol's native coin known as the Hy token is ethereum based and has been listed on BiKi Exchange, one of the top crypto exchanges available. It is pertinent to note that the Hybrix Protocol is assisted, endorsed and supported by household names in the industry like Lisk and Internet Archive.
For more information visit the following links
Hybrix Website
https://hybrix.io
Twitter
https://twitter.com/hybrix_io
Discord
https://discord.gg/WbDfAWb
GitHub
https://github.com/hybrix-io
Telegram
https://t.me/hybrix_io
Writer's Details
BTT Profile Link
https://bitcointalk.org/index.php?action=profile;u=2047938
BTT Username
Ebykamsiokoro
Telegram Username
Ebykamsi