Greenhouse - we're back in business!
Alright! New season; let the games begin!
Temps have been stable for the last week, they didn't drop under 8C during the night for the last few days now so I got trigger happy and got most of my seedlings in now.
Some puny lettuces, parsley and basil. They were over leggy, we'll have to see if they're gonna do well of if I have to start them again, no big deal if so.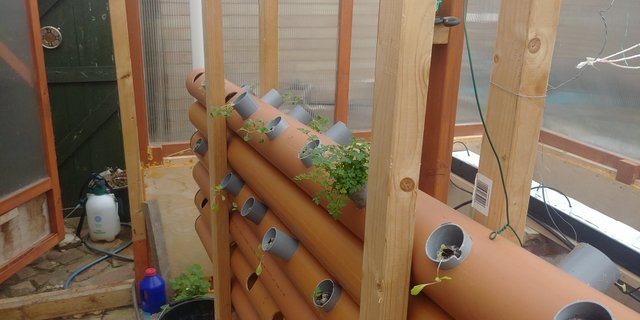 I was not able to remove a parsley from my grow pipe last year so I've left it to die over the winter but this little one had different plans. About a month ago I noticed it had some fresh growth so I watered it and I plugged it in now. Most of it's roots were in a bad state, but it should recover nicely now that it's plugged in.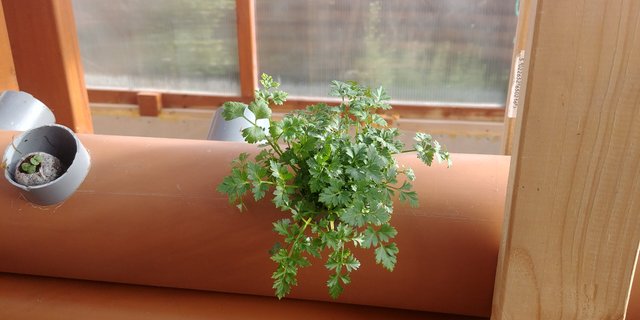 The bottom row are strawberries; the large is a new bought alpine variety and the small ones are, like the parsley, left overs from last year that didn't want to die. Two of them were in a pretty bad state, not sure if they'll pull back.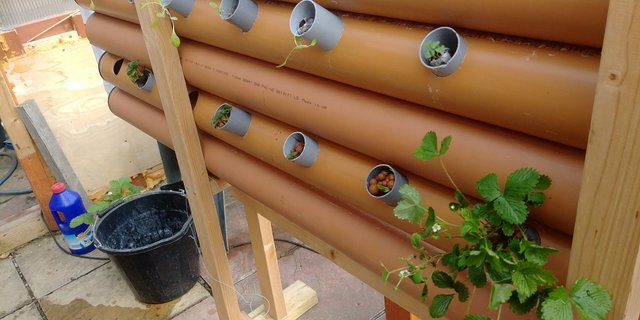 Toms are quite small, but I've never been very good with getting nice large seedlings. Mine were always tiny, but once plugged into the system they do tend to perk up and explode, so hopefully they won't disappoint.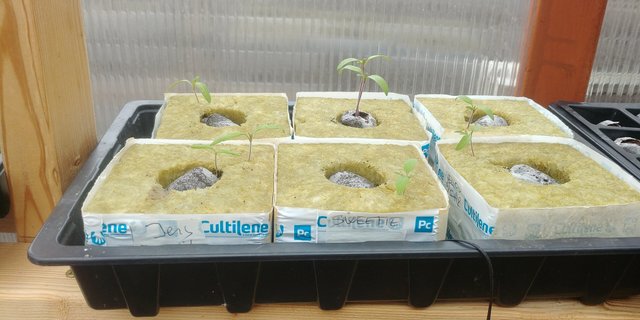 Got everything plugged in, pump is connected but I have not left the pump on. The rockwool was soaked and it should keep plenty of humidity; the seedlings are so small, I don't want to drown them. I also need a new timer; the mechanical one I'm using can only do 15 minute intervals and from what I've read, rockwool likes shorter watering periods. I'll probably need to get a new timer but I was not able to find an appropriate one yet.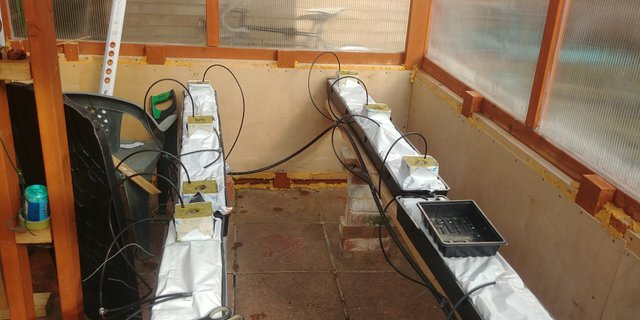 Cheers!