DACX Potential Market Capitalization (new ICO)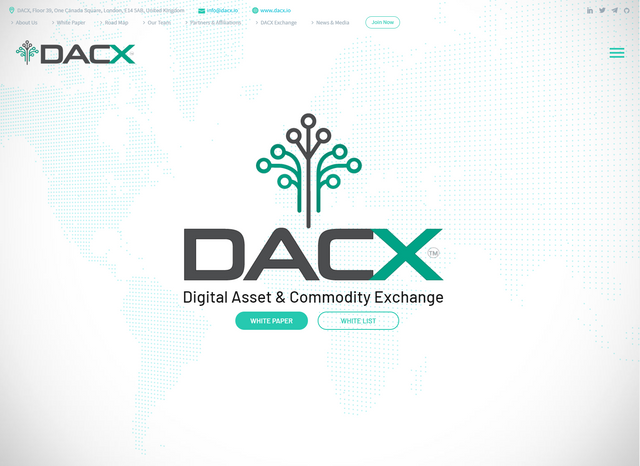 The DACX Crypto Currency Exchange is the new generation crypto exchange.
DACX asserts that it is the world's most trusted cryptocurrency exchange, and to back up this assertion, the exchange will use four cutting edge infrastructures to secure the assets of the users (cold-storage wallet, Hardware Wallet Integrations, HSM Protected Semi-Cold Wallets and Hot Wallets) and will partner with an insurance firm to secure investors' crypto available on the exchange. DACX is bringing the focus on customer peace of mind that is traditionally a consideration only in the traditional financial markets.
Additionally, crypto currencies lack utility in day to day life; DACX is going to pave the way to allow utilization of fiat in our lives by offering an intuitive interface where it is easy to transfer them and by offering its own DACX payment card that can be used to make purchases.
Everyone Wins
DACX is a win-win situation for everyone involved in the crypto market an everyone who is not involved in it. The outside world gets access to a whole new spending power, and crypto community gets to have easy utility of their holding.
DACX is the exchange that will set a new standard.
From an investment perspective, it is always important to evaluate what a product or project can be worth. DACX exchange is targeting the cryptocurrency trading market which has daily volume in the tens of billions of dollars. This allows DACX to have a huge market to drive revenues from.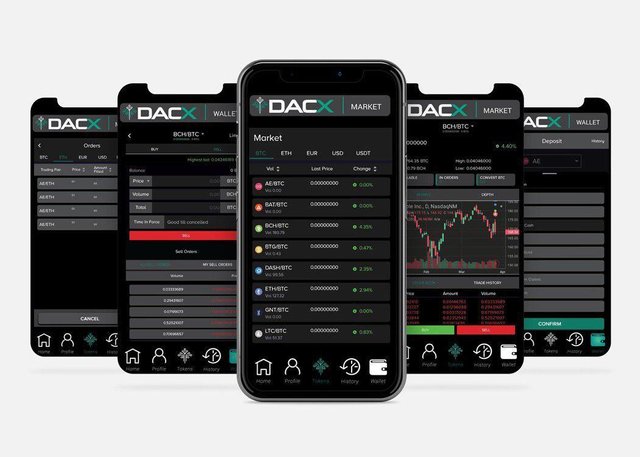 Existing cryptocurrency exchanges have established massive market valuations, and their issued tokens have seen extreme growth. Trading platforms in the traditional markets, like stocks, are valued in the tens of billions; E-Trade, for example, has a market cap of nearly $15 billion.
Valuations of exchanges in the crypto market isn't behind. Poloniex, which happens to be on the lower end of exchanges in respect to daily volume, still managed to snag a market value of $400 million during its sale to Circle Financial.
While other crypto exchanges are neither public nor have been acquired by public companies, their tokens are tradable. The tokens provide an idea of the underlying valuation the exchange can achieve. Binance Coin and KuCoin Shares are valued at approximately $1 billion and $200 million, respectively.
DACX: Reaching New Heights
The existing exchanges have held their valuations by merely competing on price. However, price is not a real competitive edge as it's a circular completion between those who partake in it.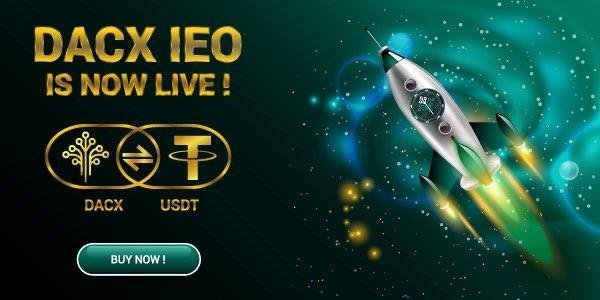 The DACX and cryptocurrency exchange is entering the market with genuine competitive edges primarily focused on factors that investors care about most: convenience and security. DACX is entering the market as an underdog with the power to soon become a dominant player.
In addition, this project is starting with a low hard-cap. This gives way a large-fold market cap rise. Given the market valuations that can be held in a market like trading, DACX is a project that has the potential to soon establish a large market cap.
WEBSITE | WHITEPAPER | TELEGRAM | TWITTER | FACEBOOK | MEDIUM