Tele Token on ICO
Tomorrow is a really important day for Miracle Tele and all of its participants as we officially start the third stage of our massive token sale.
Each stage will be followed by a subsequent price increase of TELE tokens and today is your last chance to buy the tokens with a 20% discount so that you can start getting passive income every two weeks.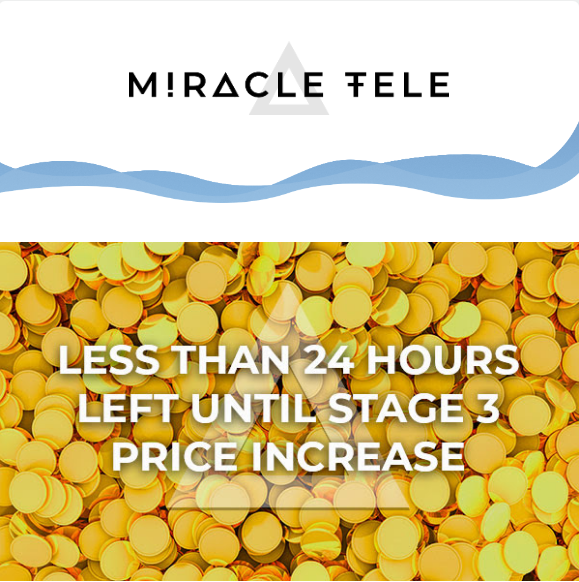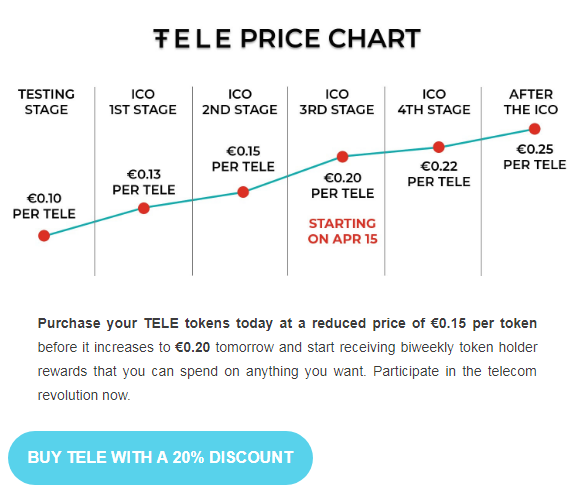 Purchase your TELE tokens today at a reduced price of €0.15 per token before it increases to €0.20 tomorrow and start receiving biweekly token holder rewards that you can spend on anything you want. Participate in the telecom revolution now.