World WiFi | Bringing Existing WiFi on Blockchain with Passive Income | ICO Review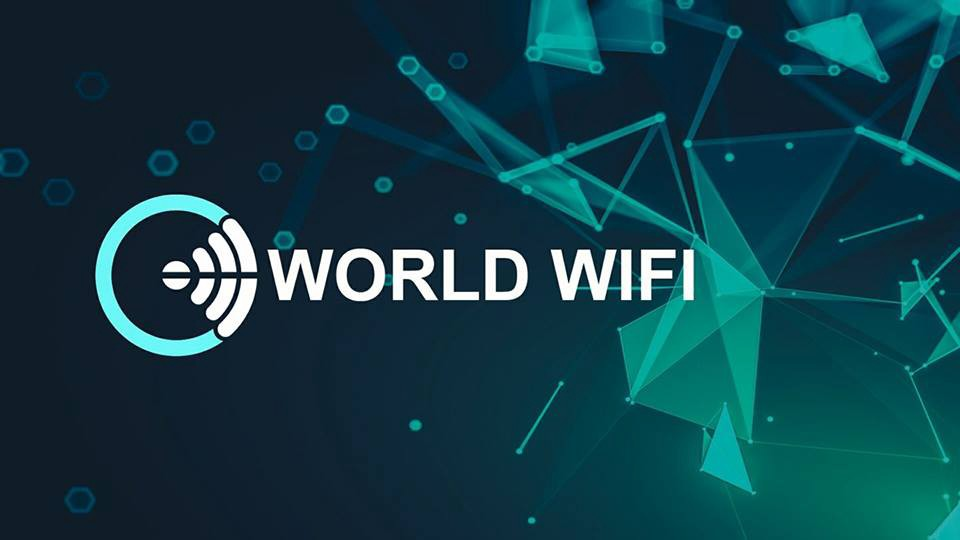 We are technology hungry people and when it comes to blockchain, we mostly like to see companies working towards bringing solutions in real-life use cases, World WiFi seems one of them. It's true that most of the ICOs have been a failure in the past but that doesn't mean that we should ignore good projects. In my opinion, It's important to do some research about the project and analyze the team behind before you invest.
Who is World WiFi?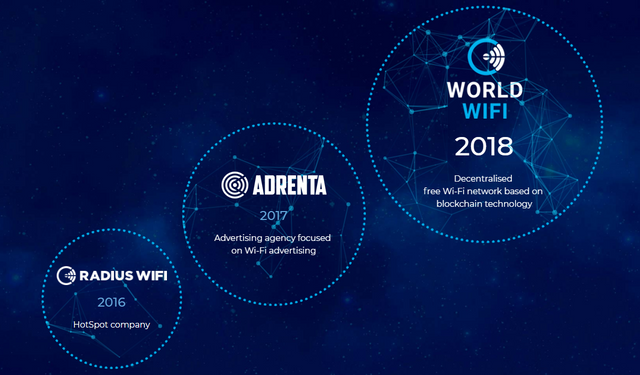 World WiFi is a blockchain solution, bringing Free WiFi to the world by using your wifi network. This blockchain solution has been developed by two different companies already working in Europe market by the name of "RADIUS WiFi" & "ADRENTA".
RADIOUS WiFi is the company, who is providing WiFi HotSpot to its customers. ADRENTA is an advertising agency for wifi hotspot networks. We have two different companies already working and having experience in similar tech which is already a point worth considering. As it's not something designed by a startup but they are bringing their business services and experience to this blockchain solution. They already have a number of customers to bring on this solution.
According to their website, they have already covered 80 cities in Europe with 100 advertising partners 14,000 open WiFi HotSpot networks:

World WiFi Solution
According to their whitepaper, It is designed to work on existing wifi routers. Where you can provide free access to the internet and get to earn WT tokens from the advertising.
Internet users on your network don't require to pay anything but rather can enjoy free internet by watching an advertising video before getting access to free internet. WiFi HotSpot providers & router owners are designed to pay via blockchain using smart contract based on Ethereum Network.
This is not just a solution for WiFi router owners or guests connected for free internet access but this seems to be a great solution for advertisers by reaching their target audience.
For in-depth information on their use case, I highly suggest watching their video below:

ICO Available in United States
This is also very interesting fact that they are also open for United States investors for their ICO. As it's mentioned that attornies they've hired for their company have adviced that there's no reason, why the US security or regulations community should deny access to this ICO. Since, it's not a security & stated how it's used as a utility. Therefore US is allowed to participate in this ICO.
WT Token Specifications & ICO Details
Name:
WeToken
Trigger:
WT
Token Support:
ERC223 Token
Total Supply:
600 million
Token Distribution:
258 million (token sale)
Founders Reward:
7% (frozen for 1 year)
Tokens Reserved:
40% (frozen for 1-5 years for future development)
Token Price:
1 WT = $0.126 (in Token Sale)
Official Website:
https://en.worldwifi.io
For all the participants of the TOKEN SALE the BTC/WeToken and ETH/WeToken rate will be fixed as follows:
if the value of the BTC rate is above $9000 and the ETH rate is above $700, the rate will be fixed by the actual value at the Bitfinex exchange on May 19.
if the BTC or ETH exchange rate is below the above-mentioned values, the BTC/WeToken and ETH/WeToken rates will be fixed based on rate as of 1 BTC = $9000 and 1 ETH = $700, respectively.
Currently, their soft cap token sale has been ended and they have entered in hard cap token sale. They have introduced 258,000,000 WT Tokens for sale in their ICO. They have also decided to burn unsold Tokens at the end of Token sale.
My Views
According to research, there are over 50 million publicly available WiFi networks and still growing rapidly. This is currently untapped market by any blockchain solution and it seems quite possible for them to bring most of existing WiFi hotspots on their blockchain solution despite their existing clients.
Disclaimer: Everything mentioned above is based on my own research and opinion, should not be considered as an investment advice. I encourage everyone to do their own research before investing in any cryptocurrency or ICO.


Join us on Discord: https://discord.me/SteemBulls