KickCity ICO Overview | Discover the Best Events with Friends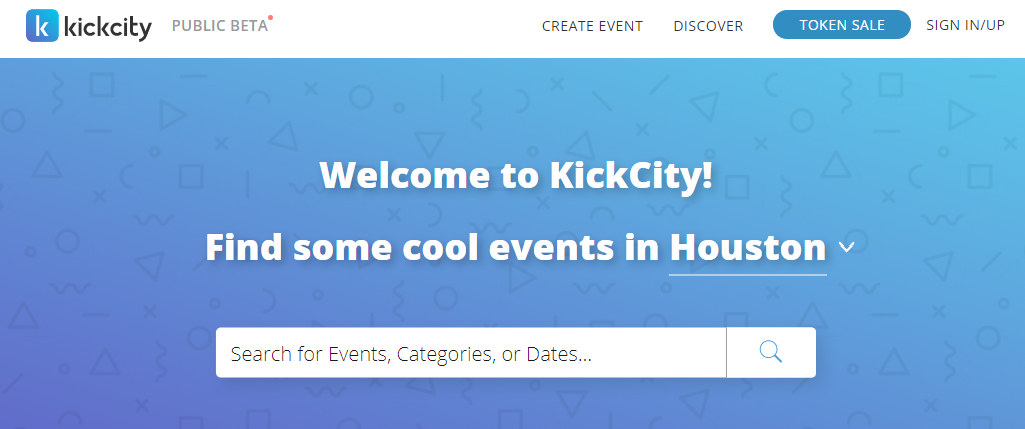 ---
---
Hey folks, @cryptokraze here with another overview about the upcoming ICO (KickCity). This will include what this ICO is about, what it will bring to crypto world and why it is worthy for me to invest in it.
---
---
ICO SUMMARY
---
| SYMBOL | KCY |
| --- | --- |
| START DATE | 1ST FEBRUARY, 2018 |
| END DATE | 1ST APRIL, 2018 |
| TOKEN TYPE | ERC20 |
| PLATFORM | ETHEREUM |
| TOKEN PRICE | 10 KCY = 1USD |
| MINIMUM INVESTMENT | 50 USD |
| TOTAL TOKEN AVAILABLE | 160,000,000 KCY |
| HARD CAP | 12,500,000 USD |
| ACCEPTING | BITCOIN & ETHEREUM |
---
---
ABOUT THE PROJECT
KickCity – to utilize the power of blockchain technological know-how to create a more conducive community for events
To decentralized the event management and marketing industry on blockchain
To disrupt the event industry by eradicating the ineffective intermediaries in event planning
---
---
WHAT WILL IT BRING TO CRYPTO WORLD
It will bring an influx of people if not millions to know more about crypto world
KickCity will rewards generated by users will be paid out using KYC tokens
---
---
WHAT ARE THEIR FUTURE PLANS
KickCity – to build a global or universal platform for event organizers and attendee
To create a platform that will be socially viral for event marketing
To create a platform that seek to provide adequate solutions to the following problems:
 Up to 50% vendor have problem getting invitees
 20% have problems knowing the numbers of people attending
 40% have problem with getting people to attend
---
---
WHY IT IS WORTHY TO INVEST
Event's organizer will be the one that would determine the entire budget for the campaign with the utilization of KYC tokens
Users will be rewarded appropriately for completing a specific task that lead to ticket sales
Usage of artificial intelligence (AI) to show epitomize content for its various users
It also has a peer-to-peer marketing structure that reward individuals fairly

---
---
I have read KickCity ICO white paper and assembled this information. For further details, you can visit their official website.
---
---
Have a look on my other Posts
Bee Token ICO Review | The Future of Home Sharing
PolySwarm Nectar ICO Overview | Decentralized Marketplace for Anti-Malware Engines to Protect You
ArcBlock ICO Review | Building and Deploying Decentralized Blockchain Applications
---
---
Disclaimer
This ICO information is just for the interest of Crypto Lovers and should not be considered as investment advice. If you want to take this opportunity, then invest only what you can afford.
---
Images Sources: www.kickcity.io