Elysian - unique platform. Future of E-commerce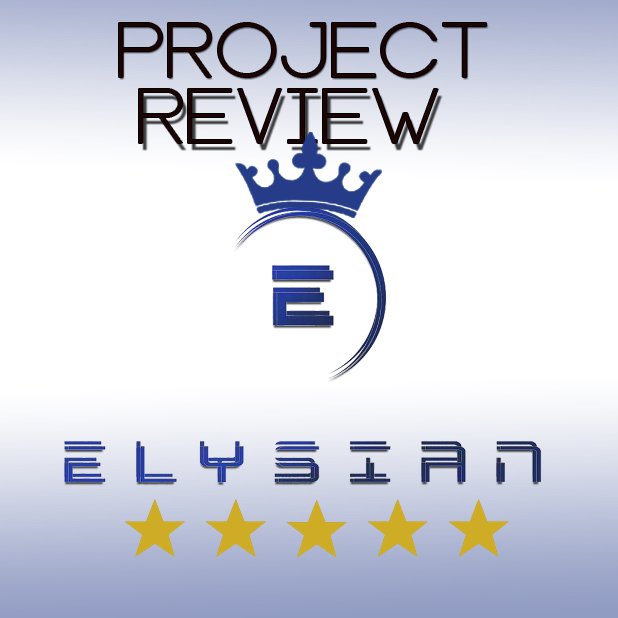 Elysian is a fundamentally new electronic platform built on blockchain technology that aims to develop and implement e-commerce (electronic commerce).
In other words Elysian aim is to become an intermediate between the Seller and the Customer or between the Manufacturer (Supplier) and the Consumer (Buyer) providing at the same time maximum convenience and safety to both parties.
The main motto of the Elysian project is - "Safety of user's data is of the main importance" - thus safety protocols for concluding smart contracts are being applied.
This option gives users a guaranteed protection against unfair practices and fraud by all the parties.
All stated above allows to drastically raise the level of trust between the parties and in turn also aids to revival of the market through concluding more successful deals.
This business and management approach could positively change all current e-commerce business model and commit a real revolution in the sphere of relationship between counterparts.
Rational approach towards the problems of business efficiency, speed of calculation, processing, analysis and their safety will dramatically reduce time and resources spent by businessmen on calculations, bookkeeping and paperwork and will make an obvious advantage of Elysian platform over traditional methods of business operations.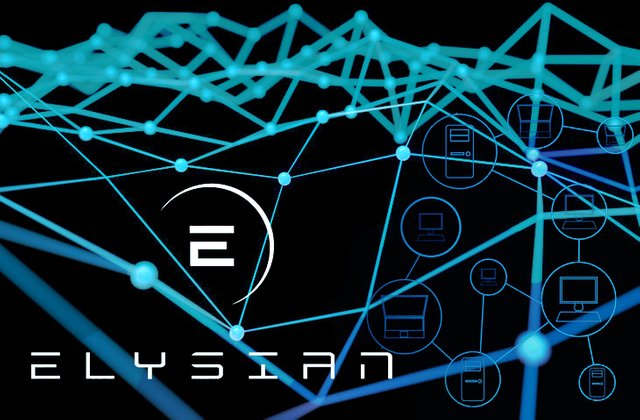 Let's examine and analyze every aspect of Elysian project.
1. Safety, security and protection.
Blockchain technology nowadays is still in it's infancy and that's why like everything brand new not all can perceive and apply it.
But nonetheless this technology possesses undoubted advantage over others with all other things being equal.
It is called decentralization.
Due to decentralization we have a possibility to store and process our data absolutely safe because of the decentralized arrangement and distribution of sets of block chains that contain data.
They are impossible to falsify or replace.
Elysian project will afford ground for safe data storage using block-chains with advanced security indicators.
2. Scalability feature
It is a fundamental indicator for any blockchain.
Elysian platform operating principle allows to enlarge user's database and a number of connected users multiple times as required therefore it can turn into general, simple and easily accessible platform for handling of any business matters.
3. Artificial intelligence (AI) and Virtual Reality (VR)
Stated above combination will seriously simplify and reduce much time spent by the customer on purchasing needed goods and services.
To cut the story short - the user of the platform can order and purchase quite anything literally staying at home or office at the same time receiving full package of related services that are not different to all that you receive while shopping in a traditional supermarket.
For E-commerce market this combination represents and means stability and development of the industry. This platform guarantees optimal and significant opportunities for all parties.
4. Growth Pool
The amount of tokens reserved for growth pool amounts 35% from the whole number of tokens generated by the system.
This amount of 35% will be gradually entered in the system in course of her growth and development thus providing necessary circulating assets.
Basically it is designed for interconnection between project's team and crypto-community.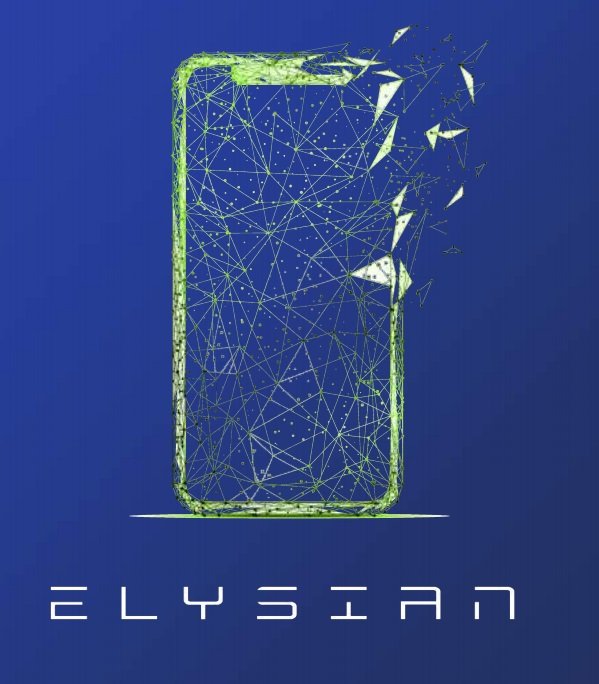 Advantages of the project.
From all of the above I can distinguish such project's advantages:
establishment and facilitating of crypto e-commerce development;
meeting and satisfaction of customers demands providing maximum efficiency;
fundamentally new level of security and protection that has no analogues in any another e-commerce platform;
advantages of Elysian platform over competitors that still use traditional technologies and customer relationship model;
extension and development of crypto-community by using Growth Pool and estimation of values in relations between project's team members and supporters.
ICO Main details
The platform provides own token - ELY token. The token is designed for carrying out e-commerce transactions inside the platform. Token can be stored in the user's wallet and then sent to the platform. This enables low fees and comissions.
Details

Token
ELY
Platform
Ethereum
Type
ERC20
Number of issued tokens:
1 billion ELY;
| | |
| --- | --- |
| The beginning | 04.06.2018 |
| Ends on: | 24.06.2018; |
| Token price: 1 ELY = | $ 0,12 USD; |
Bonus available:
| | |
| --- | --- |
| 04.06-10.06 - | 33% |
| 11.06-17.06 - | 16.67% |
| 18.06-24.06 | - 0 |
| Accepted currencies: | ЕТН; |
| Country of origin: | Belize; |
| Soft Cap: | $4 000 000 USD; |
| Hard Cap: | $19 000 000 USD; |
| Restricted countries / areas: | USA, China, Canada, Iran, North Korea. |
Tokens allocation: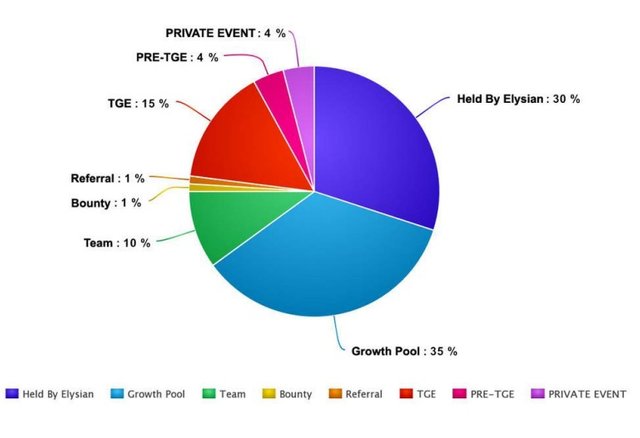 35% reserved for Growth Pool;
30% reserve;
15% TGE (to be generated);
10% team;
4% pre-sale;
4% main sale;
1% referral system;
1% advertising (bounty) campaign.
Funds raised during token sale would be allocated to: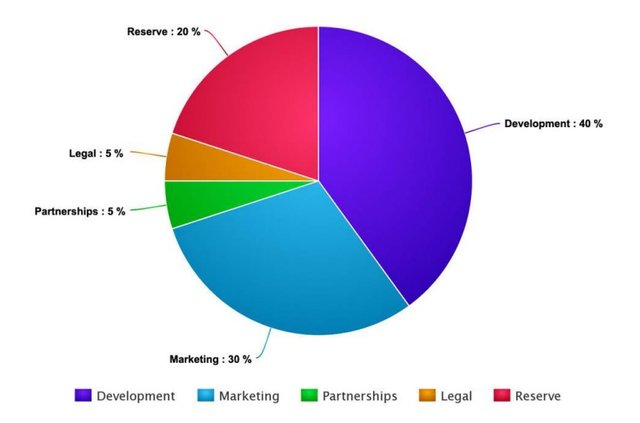 40% Project R&D (research and development)
30% Marketing and advertising campaign;
20% Reserve fund;
5% Partnership;
5% Legal support.
Roadmap
Initially this project is planned for long-term operations under conditions of constant growth and development.
Plans and aims:
For 2018:
Recruitment of executive and managerial staff, launch of official wallet application for Windows, Linux and Mac, development and presentation of mobile apps working on iOS and Android; development of blocking system to improve data storage security.
For 2019:
Launch and public presentation of Elysian Merch program; launch of official online Elysian platform; integration of Atomic Swap exchange system in the platform, allowing to work with other popular cryptocurrencies.
For 2020:
To increase the number of accepted cryptocurrencies from the various altcoins range, opening and presentation of offices in Western Europe and Asia; implementation of AI in Elysian Ecommerce platform.
For 2021-2022 years:
Implementation of VR in Elysian platform.
For 2024:
Plans to involve 1% of world's websites that exercise e-commerce into the Elysian platform and also platform further development and perfection.
Admire Elysian video review
More information about the project:
Official website: https://elycoin.io/
BitcoinTalk Ann: https://bitcointalk.org/index.php?topic=3333050
Twitter: https://twitter.com/Elysian_ELY
Facebook: https://www.facebook.com/ElysianxELY
Whitepaper: https://elycoin.io/whitepaper/english
Telegram: https://t.me/elysian_ely
Written by aggress0r
MY LINKS:
https://golos.io/@aggress0r
https://steemit.com/@fedotfedot
My bitcointalk https://bitcointalk.org/index.php?action=profile;u=1121623