Shivom Project - a unique blockchain solution in health care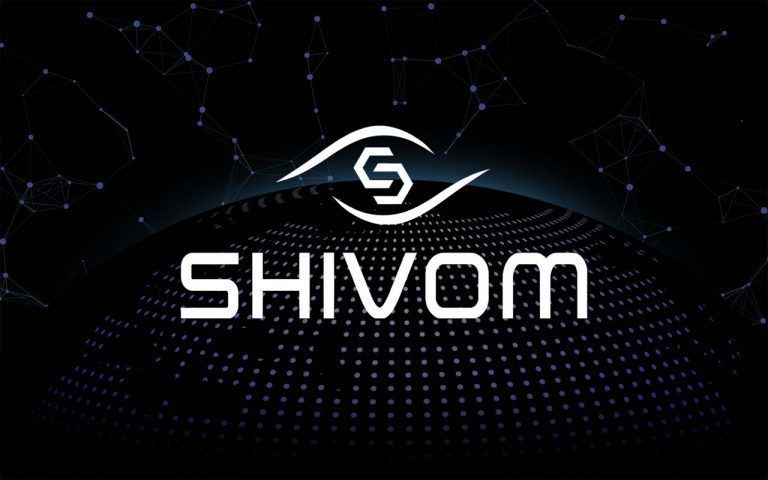 What is Shivom project?
Shivom is a global gene medicine and health care ecosystem.
Inside the boundaries of Shivom ecosystem gene database will be formed where donors could provide their genes data while medical and pharmacological companies could conduct their researches and solutions.
What kind of problem forced Shivom team to create this project?
The truth is that there is no free access to DNA data as well as there is no secure storage and quality developments and solutions.
State borders between countries and differences in legislative frameworks don't allow donors to display their DNA data.
Project Shivom proposes to solve there problems.
In this ecosystem every donor can state personal DNA data and only he can manage it , share and set the privacy level.
It is obvious that donor will provide his information for reward from potential buyers, usually various health care companies
Due to blockchain technology every data and information are stored in a securely encrypted form.
Now just imagine what a huge amount of DNA data will be available for researches and various developments.
It will make a high-quality progress in the oncology and cancer treatment (it is known that two genes are vulnerable to lung cancer -EGFR and ALK) AIDS and cardiovascular diseases treatment and more.
In order to realize its full plans project Shivom was created using blockchain technology where 3 main nodes could be highlighted: Decentralized applications (DApps), Ethereum Blockchain (for token utilization) and Hyperledger Fabric (for smart-contracts).
Shivom team is developing distributed (shared) ledger system that is based on Hyperledger Fabric, BigchainDB platform (Decentralized Data Exchange, Ocean protocol) and IOTA Tangle (for medical data streaming and collection via medical / IoT devices).
For control and monitoring of performed acts inside the platform mobile application is designed.
Platform users can always control and monitor their data, information on payments and other.
Data owner can find out what companies received his genomic data and how much payment from that he received. All the payments within the platform will be conducted via OmiX - ERC-20 Ethereum-based token.
Users of Shivom platform are:
Clients (donors who provide their data)
Health and medical facilities
Pharmacological companies
Government institutions (to search for health strategies, prevention of mass infections and epidemics)
scientists and researchers
Third-party software developers connected with health care, medicine and healthy lifestyle.
Comprehensive and solid whitepaper could be found on official website https://shivom.io/files/Whitepaper.pdf
It contains description of the problem, Shivom detailed steps and solutions, roadmap, project tokenometrics and acquaintance with the team members.
Shivom project plans to introduce an interesting idea via its mobile app - everyday personal health monitoring, nutrition and fitness, consultations, information about susceptibility to diseases, etc. They also plan collaborations with health facilities.
For example pharmacies can offer their clients Shivom genome test, and receive diagnostic results after passing it. Shivom project schedules large amount of great marketing partnerships.
In the near future it is planned to sign agreements with the governments of various countries.
The project collaborates with Ocean and Spherity protocols as technical partners. Hitbtc, Bancor and Btcalpha are liquidity and marketability partners, Jaxx and Coinomi are wallet partners and other partnerships.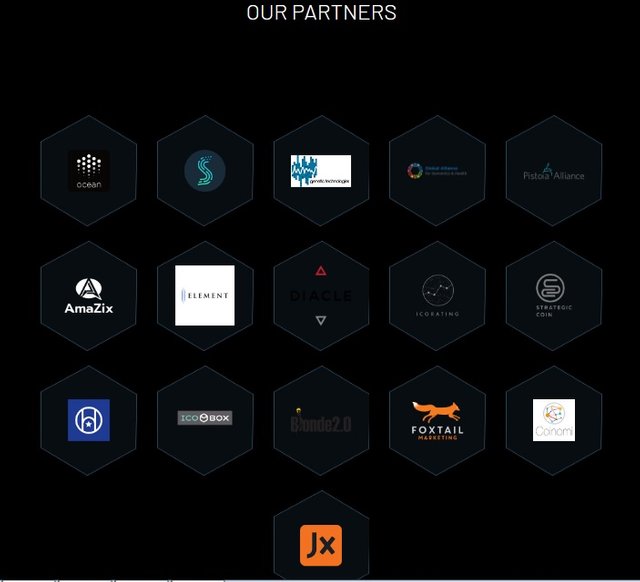 Team.
Team experience.
All team members possess extensive experience in their field.
Team includes: 6 co-founders, 11 managers and 7 members of corporative innovation board.
One of the co-founders - CEO is a PhD in human genetics with more than 15 years experience and led 3 successful companies in genomics.
-Project's lead technical advisor is included in TOP-100 influencers in blockchain sphere.
The CMO of the project is in top 10 influencers in blockchain, also a member of Forbes Technology Council advisor and a international keynote speaker.
Team's CIO is a venture partner in DrapperDragon fund and previously was a ВАО Dragon Fund and DragonVentrure partner and also was a founder of Global Chamber® San Francisco. He was also an advisory board member of several Silicon Valley IT-companies.
CSO was a co-founder of IOTA fund, worked with Carlsberg, IKEA, WPP and other international companies.

Learn more about Shivom project team - https://shivom.io/team-&-partner.html
Shivom technical aspect
Since the technology does exist there are no expected problems regarding either their platform or their proposal.
After account creation user's data can be uploaded to the blockchain but however it will be decentrally stored.
When companies are willing to use data they can search for data base corresponding to their demands.
As soon as they complete they can send payment to the data holder in order later to have a possibility to use data in their researches and projects.
It becomes real with the use of digital currency that is working mutually with the platform.
At the same time the company utilizes Smart Contracts in order to ensure safety for both sides in making deal or transaction.
In general there is no wonder from technical point of view that the platform works like a marketplace where data is served as goods that are being supplied.
They just apply security aspect that comes together with blockchain like myriad of other projects using this type of technology.
Besides the above the technology also provides anonymity of transactions feature that could be handy.
Shivom advantages
Project Shivom's technology allows to receive individual genome that can lead to more personalized form of medicine that could be judged as a completely positive occasion in this industry.
People that can manage their own personal data become more versatile.
They can decide who can get access to their personal data and also they perceive what kind of benefits they can provide to these companies.
The ability to receive payment in exchange for their data is another additional bonus for everybody.
And in addition it is completely secure and anonymous method that allows to worry less about data security and integrity.
Company Token
OmiX token would be used for every transaction within the platform.
Users can utilize these tokens to bu everything available on the market.
Users will also have a possibility to earn more tokens by referring more new customers to the platform.
ICO conditions
At first the company accepts several currencies such as BTC, ETH and couple of fiat currencies that brings more choice in investing method.
Hardcap is set around 75 000 ETH while Softcap is lower than 15 000 ETH.
During ICO procedure the stated exchange rate is 1 ETH = 7000 OMX.
990 000 000 tokens would be issued.
During ICO OmiX token would be issued being major part of Shivom platform.
OmiX is designed to be used in operations within platform, receiving payment, etc.
After ICO ending OmiX token would be traded on cryptocurrency exchanges.
| | |
| --- | --- |
| Token | OMX |
| Price: | 1 ETH = 7000 OMX |
| Platform | Ethereum |
| Token Standard | ERC-20 |
| Currencies accepted | ETH, BTC, Fiat |
| Soft cap | 15,000 ETH |
| Hard cap | 75,000 ETH |
| TOKEN SALE | April 16 - May 16 |
Tokens would be allocated:

33% -
would be sold during ICO (990 million tokens)
14% -
company founders (420 mil tokens)
10% -
early birds and advisors (300 mil tokens)
20% -
growth pool (project development fund) (600 mil tokens)
20% -
reserve fund (600 mil tokens)
Income distribution:

25% -
installation of laboratories
21% -
marketing and partnership establishment
20% -
platform development
11% -
operations and project development
10% -
R&D, non-profit platform for drug discovery
5,5% -
data security
5% -
legal proceedings
2,5% -
DNA sequencing
Shivom project has already gathered $40 million through funds: Collinstar Capital, Lateral Capital Ventures, Ironside Capital, Discovery Capital, Springview Capital, DigitalX and others.


These assets do not apply to the ICO process they are intended for project realization.
Conclusion
The product that Shivom project creates obviously differs from another blockchain projects and it is a bright example how we can now fight for our personal data control in a certain way that was impossible prior to blockchain creation.
There a lot of such data applications that can really bring benefits to us.
Partially the team doesn't offer something different from technical point of view concerning blockchain but it is a vivid example of application of blockchain technology in our daily life.
The project is really strong due to experienced team and experienced company founders.
It is one of the most important aspects during ICO selection.
So is Shivom project worth investing in?
It is definitely worth as the project is exceptional and offers blockchain solutions in medicine, health care and researches that could help millions of people.
Health and well-being are the best society indicators and granting the best medical services is of government's main priorities.
Quality of health care services should be a main theme for every person in society. We can't afford losing human resources as it is one of the key elements in the society development.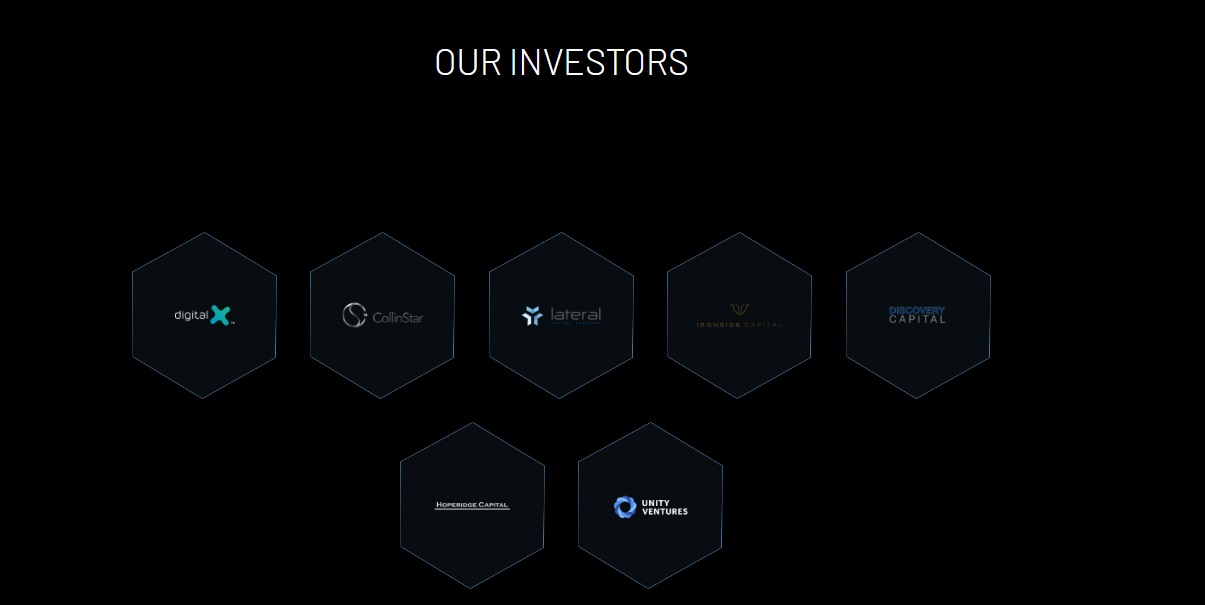 The Shivom project team is experienced and determined to provide the best health care services for everybody in the world.
More detailed information about this unique and awesome Shivom project you can learn from the Whitepaper and project's web resources.
Links to Shivom Project Resources:
Telegram: https://t.me/projshivom
Twitter: https://twitter.com/projectshivom
ANN Bitcointalk Thread: https://bitcointalk.org/index.php?topic=3204563.msg33263961#msg33263961
Facebook: https://www.facebook.com/ProjectShivom
Web-site: https://shivom.io/
Whitepaper https://shivom.io/files/Whitepaper.pdf
MY LINKS:
Aggress0r
https://golos.io/@aggress0r
https://steemit.com/@fedotfedot
My bitcointalk https://bitcointalk.org/index.php?action=profile;u=1121623