MULTIVEN ICO: AN EXPLICIT REVIEW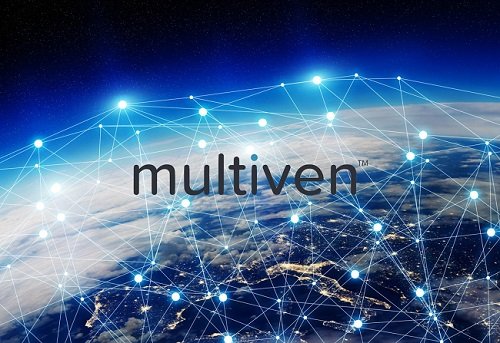 At infant stage, the outcome of the bitcoin and blockchain was not livid and this also applies. Today, the case is a different one and we are left amazed at its potentials and other cryptocurrencies have emerged, even though it is still in a juvenile and with a small active population. Note that Cryptocurrrency and cannot be distinguished from blockchain, they function together.
The mode of operation of financial systems and how central banks come up with different financial policies on currency exchange challenges that are very stringent and most times just a few benefits from it.
Blockchain technology has shown to be able to match the centralized systems and have shown enormous potential in taken on the global economy and therefore, the elites and even those in the national government are all out to take out this emerging technology by trying to disrupt the decentralization on which the Cryptocurrrency thrives.
BATTLE ON THE BLOCKCHAIN AND CRYPTOCURRENCY
The blockchain basically exists because of the presence of the internet and as such that seems to a possible medium attacks will likely come from to strip it off of it decentralization characteristics.
Shutting down the internet at this present time is of course very impossible to because the blockchain is a very trivial component of the internet use which is not a suitable reason to shutting down a chunk of what hugely relies on the internet. The internet has become a very important part of humanity and so, a very impossible idea.
The blockchain connects to other platforms through nodes. So, anti-crypto enthusiast intends through cyber attack intends to disrupt the internet connective of the blockchain node.
This whole planned attack on the blockchain is to see that the centralized system stay on and remains a monopoly.
SOLUTIONS ON THE BLOCKCHAIN AND CRYPTPOCURENCY ATTACK
Watching events of a strike and folding hands can be more than disastrous. The future of cryptocurrencies are at stake and such a team of experts of different blockchain connected background led by Adekeye, have come with a Multiven project to help fortify the blockchain networks from all cyber attacks. The project will also help to consolidate on the integrity of the blockchain.
ABOUT MULTIVEN PROJECT
Multiven project t affiliated to anybody not funded by external sources. Rather, Multiven is a coming together of experts headed by former a Cisco chief.
Multiven will offer around the round clock protection service against cyber attack. With the creation of AI, it will keep the security alert from likely security attack.
The internet hardware device is easily prone to cyber attacks and so the team is sending the network node space the small hardware devices connected to it.
Multiven offers internet service such as sales of hardware and software products and as well maintenance at a very subsidized rate.
Multiven project is built on blockchain and so there will be no third-party link. The platform will operate on the P2P system and smart contract enabled. On the platform, the official currency to be to be adopted is the Multicoin.
MULTIVEN ICO DETAILS
Token : MTC
Price : 1 MTC = 0.5 EUR
Bonus : Available
Platform : Ethereum
Accepting : ETH
Soft cap : 10 000 000 EUR
Hard cap : 100 000 000 EUR
Country : Switzerland
Whitelist/KYC : Whitelist
Number of tokens for sale
100 000 000 MTC (5%)
Public Pre-sale Round 1
July 1 – August 8 (40% bonus)
Public Pre-sale Round 2
August 9 – September 8 (30% Bonus)
Public Pre-sale Round 3
Sept 9 – October 9 (20% Bonus)
USE OF PROCEEDS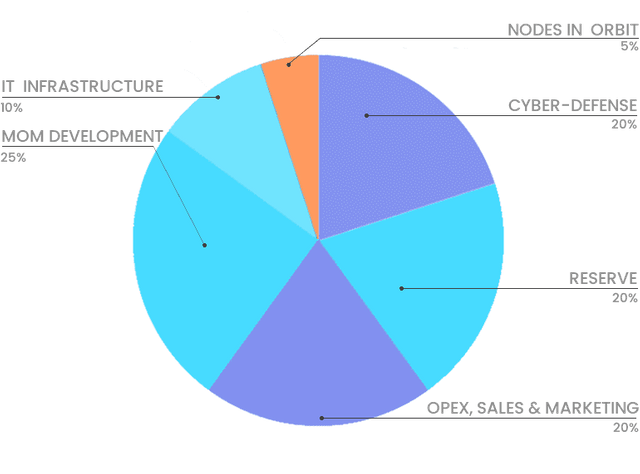 HOW THE TOKEN WILL BE DISTRIBUTED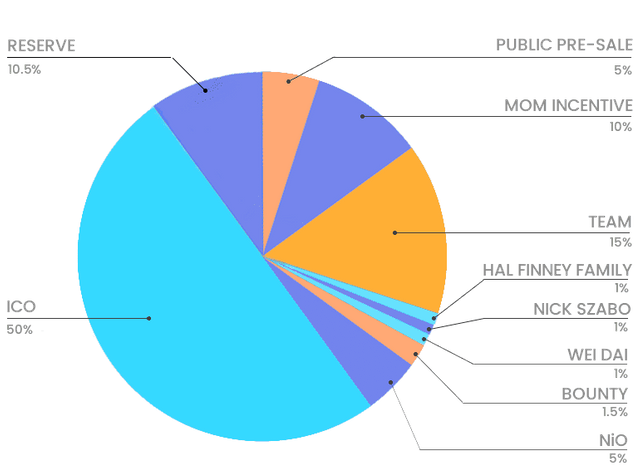 Hurry and participate in ICO here; https://www.multiven.io/# Public Pre-sale is now open and hot!
WHY YOU SHOULDN'T MISS MULTIVEN ICO
As an investor, a reseller, IT specialist, or a crypto-miner, you have great benefit investing with the reasons below;
As an IT investor, you will enjoy a 75% reduction on your IT hardware, software & services costs , your procurement is decentralized worldwide, you can buy and sell new and used equipment in a peer-to-peer Multiven platform.
Best to HODL as an investment
You can loan out & earn interest and more!
Visit the link now to participate in ICO: https://www.multiven.io/#
In conclusion, blockchain is a platform which the cryptocurrencies get access to the world. The blockchain is a decentralized system and a danger to centralization so cyber attacks are launched on the blockchain to decentralize the system. However, the Multiven have kept hope alive with its integrity in place.
TO KNOW MORE ABOUT MULTIVEN, VISIT THE LINKS BELOW;
Website: https://multiven.io/
Whitepaper: https://multiven.io/wp-content/uploads/2018/03/multiven_WP-FINAL.pdf
Bitcointalk Thread: https://bitcointalk.org/index.php?topic=3075298.0
Twitter: https://twitter.com/multivengroup
Facebook: https://www.facebook.com/MultivenGroup/
Telegram: https://t.me/MultivenOfficialGroup
LinkedIn: https://www.linkedin.com/company/multiven/
Medium: https://medium.com/multivengroup
Author Bitcointalk username- ijsera82
Bitcointalk profile link -
https://bitcointalk.org/index.php?action=profile;u=1569887;sa=account