ICO - GEMS: The Protocol for Decentralized Mechanical Turk (the Amazon Mechanical Turk killer?) - jan 06, 2018

Among all new projects that "flooded" the cryptocurrency market i start to look more to what projects looks more closer to reality.
Of course, lot of projects have good and real ideas and some of them have also a beta or test platform.
I think this is one of the first steps to a real projects. Also, how community looks at it and embrace it is another one.
Let's see in a short story what's about this one.
Gems, is the Protocol for Decentralized Mechanical Turk.
I discovered recently this one and liked the idea for giving the people and small firms a chance to earn more from micro task market.
In a few words, they say that with the blockchain technology on the road the big corporations that have control of the markets will be disrupted.


Quoting from Gems examples:
If you hire micro task workers, you're being charged a minimum 20% on all of your payouts. If you want workers with a good track record, you need to pay an additional 5%; if you want over 10 workers to work on a task, an additional 20%. If you want to specify an age demographic, that's an extra $0.50/assignment. The list of fees has over 130 stipulations for additional fees.
What Gems offers:
They say this protocol will help to
eliminate consensus by redundancy, increases pay for individual workers while decreasing total pay for requesters, creates efficient interfaces, eliminates outrageous fees, and enables computer literate workers with internet to work with or without a bank account.
Their solution is to make a protocol
for assessing the validity of work and trust of network participants. Gems is not simply a platform for micro tasks, but rather the tool to build any platform that involves verifiable work.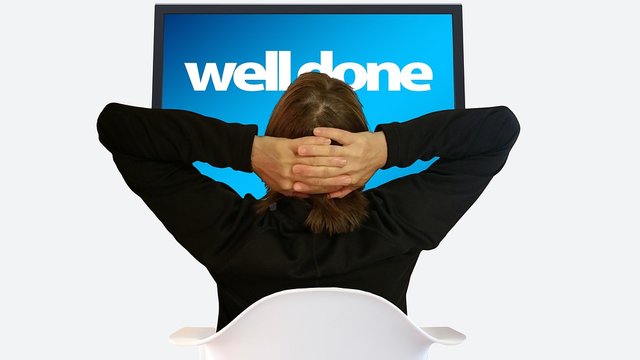 So practically it should simplify the platform access and remove some taxes and centralization.
They have one first platform built on Gems Protocol, named the Gems Platform.
Here, the requesters are allowed to post micro tasks and the workers to find them with no central fee.
It is possible to build modules for task interfaces and then charge for that.
Having the possibility for anyone to build here it is a great opportunity.
They took a big step in saying that:
"Gems is the Amazon Mechanical Turk killer"
But, we see all the time small projects getting mass adoption and becoming a big one in no time.
So, only the near future will say what it is.
I don't necessarily approve this kind of work in these days because the many ways the big corporations cheats workers or even small companies that want to enter in it. And at the end only the corporation wins. Lot of workers remain with a bad "taste" but they need to go on for earning some money to survive.
It may be fun for some, but for more is not. They take it as a day job and work hard to do many tasks to live a decent life.
Where it will lead this marketplace? We'll see in the near future. Let's hope this type of projects will help people more than corporations.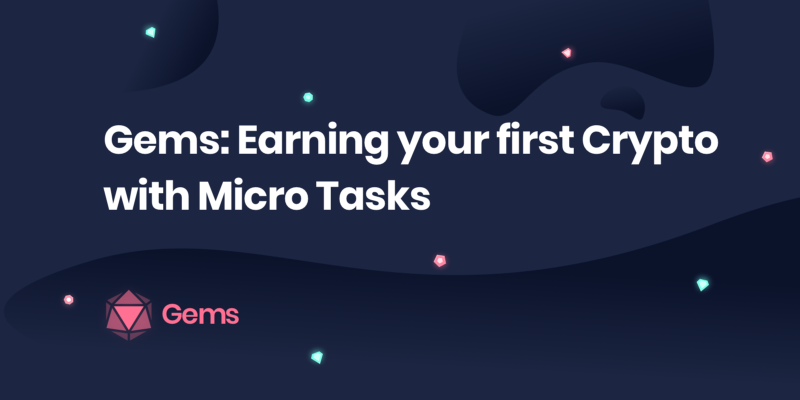 Gems: Earning your first Crypto with Micro Tasks
That's one of their blog posts title (links at the end).
And it looks interesting.
For a lot of people who doesn't know about crypto (yes there are still more people that don't know about it) but they are part of this current system, it will be a chance to own crypto in this way.
That way they will be interested to find more about it and understand the new revolution that Bitcoin and Crypto world is doing right now.
If you are interested about the project, is not much time left, but you can read more about it on their website and make your own opinion.
How to earn your spot in the Gems Token Launch?
They made a Gems Community Program where you can see and talk more about the project.
Find this information here:
Gems: Introducing the Gems Community Program – Gems



Sources:



Cheers
---
All product names, logos, and brands are property of their respective owners.
pictures source: Pixabay and related websites quoted above
collages or screenshots: @ilvstranger


---
You can also read this article here
MAIN BLOG:
ICO - GEMS: The Protocol for Decentralized Mechanical Turk (the Amazon Mechanical Turk killer?) - jan 06, 2018


follow me on other social:
TWITTER: @ilvstranger | steemit: @ilvstranger | INSTAGRAM: @ilvstranger | PINTEREST: @ilvstranger | TUMBLR: @ilvstranger