ICO - MOBIUS network: CONNECT any APP, DEVICE or DATA stream to the Blockchain Ecosystem - jan 13, 2018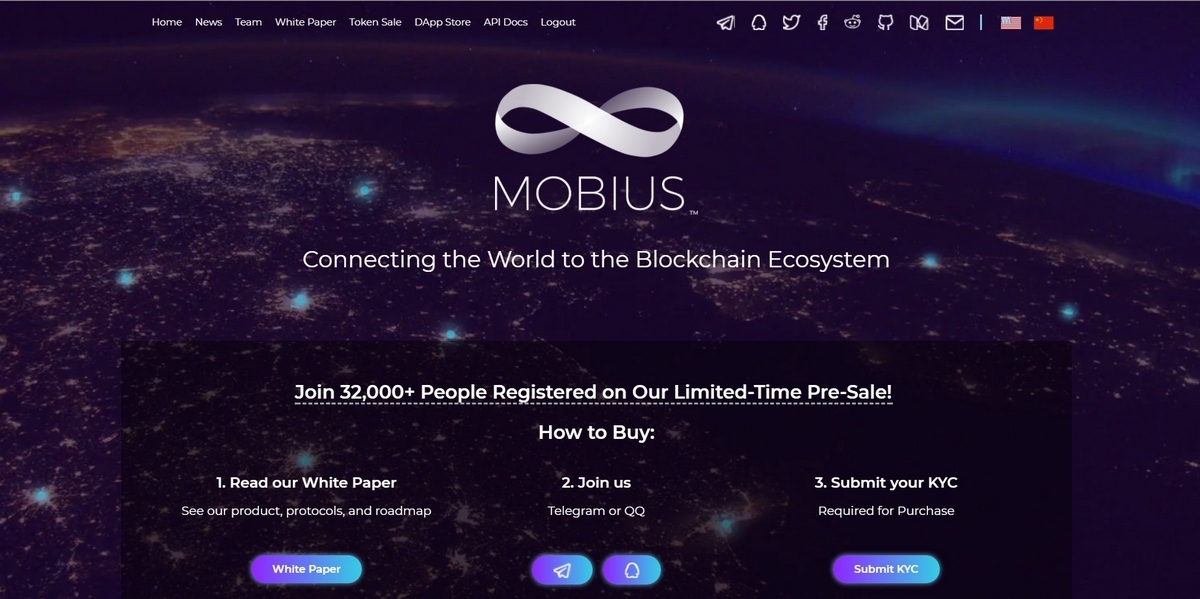 It seems that new technologies arises more and more. And what i gladly see is that lot of good real projects are on their way.
Bitcoin and Ethereum are the most talked about and more people that come into crypto space think that there are only 2-3 winners.
Also, most of them (in this moments of hype and the road to mass adoption) they come only for the "big gains" that they see others had at some points.
Few of them understand what is happening in crypto world.
This is not a bad thing. It is a good thing, because for this moments it is the only way of decentralized world to open to regular people. And how we all hate all that spamming old and ugly ads that do more harm than good, nowadays this can be an incentive for a uninformed people to enter in this world.
The only problem is how they enter and who give them advice, to not be disappointed. We also learn from mistakes and i don't see just one beautiful path to enter in this world.
Now, let's go to our second ICO that i liked and want to share with you.
MOBIUS network and STELLAR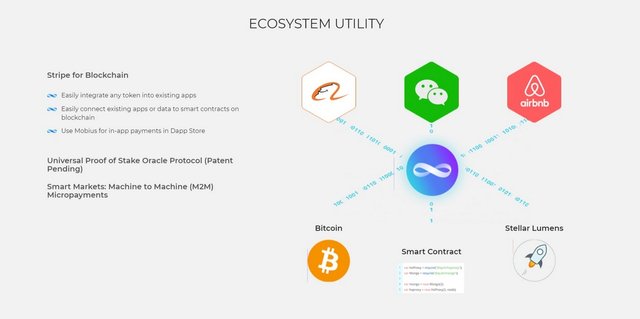 Mobius protocol is made to connect any app, device or data stream to the blockchain ecosystem. They say it is analogous to STRIPE (which made it easy for devs to accept any credit card) and that Mobius similarly makes it easy for devs to transact with any blockchain token and benefit from significantly lower transaction fees by disintermediating legacy centralized institutions (you can read more details in their whitepaper).
To simplify the current payment model, a centralized infrastructure, convoluted, slow and expensive, they offer with blockchain technology a simplified solution with disintermediation of large financial institutions and significantly reducing transaction costs.
MOBIUS is first Stellar's ICO.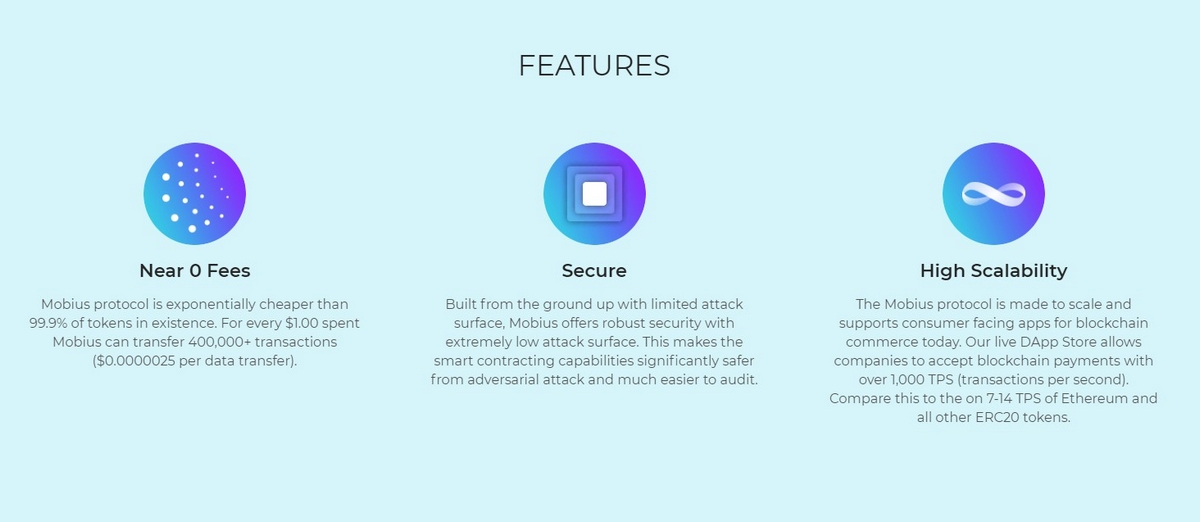 And this is happening on the Stellar blockchain through MOBIUS.
From one of their tweets they give a reason why Stellar will be over Ethereum soon, here:
in 2018, you'll see why Stellar over Ethereum is a no-brainer. Here's why...
Mobius was co-founded by David Gobaud and:
it is a sort of middleware for app developers, enabling the creation of decentralized apps, these are called "DApp", to avoid the GooglePlay and AppStore pay tolls and to also link easily to different blockchains.
and from Mobius:
Our simple and easy to use bidirectional API allows non-blockchain developers to easily connect resources to smart contracts and more.
They already have online their store here:
Mobius DApp Store - Build. Play. Decentralize.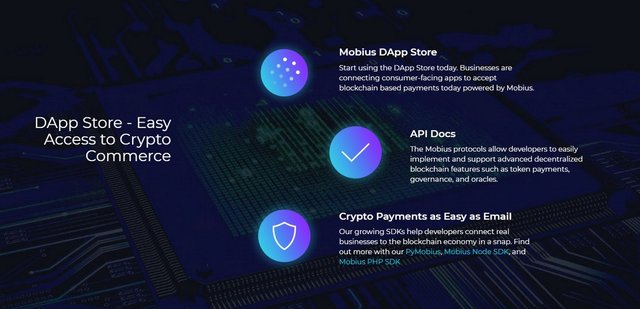 Also, they provide API access and information on their website, which provides simple access to the Mobius DApp Store and multiple blockchains.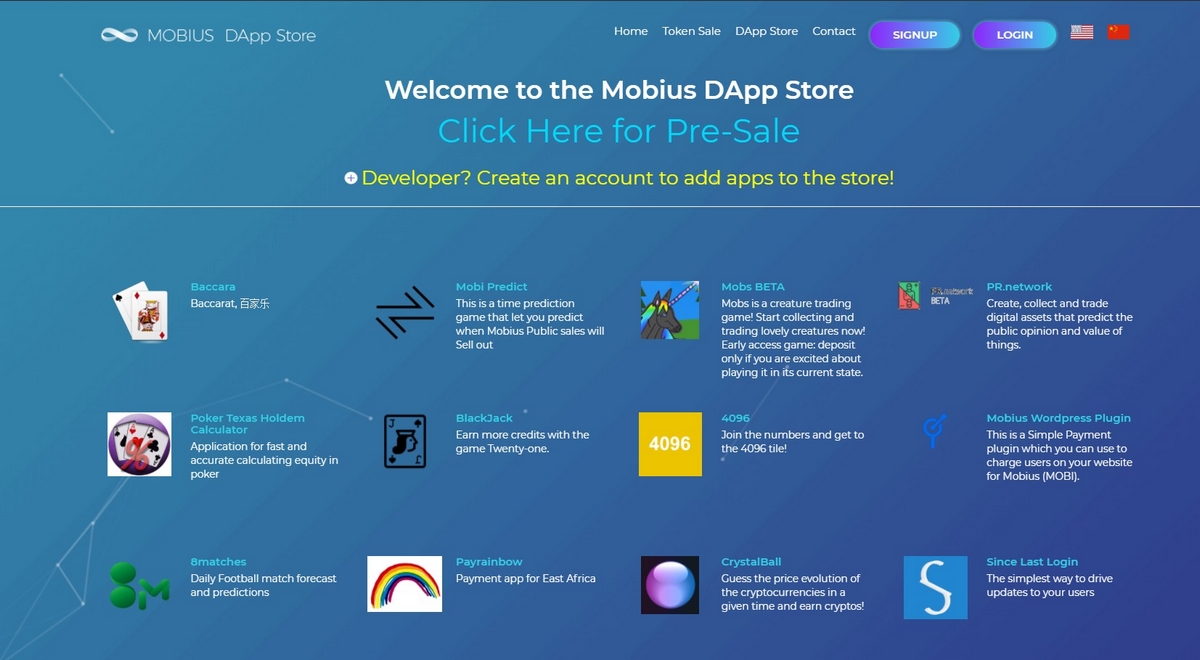 You can find at the end the links to the token sale and other resources not mentioned above.
Some other information that i see nice is that one of the advisors has appeared at one of the biggest show called Shark Tank in 2013 (which i love to watch from time to time to get back on the ground regarding the way we see doing our small business and investments) as an entrepreneur and he got all "sharks" investing a total of $1 million for 30% stake in his company.
That's not a simple thing in that show for sure ;-).
Also, the whole team looks strong and with nice background.
You can check the project and give your thoughts about it. Or just move to the one you like.
This was another one interesting to me and wrote a bit about it.
Last thoughts:
Well, i'm not necessarily hyped about this project (ICO) but i love what i see and the potential from it.
As i said all the time in comments and posts, i want to really catch the moments when all this beautiful projects comes to live.
This one seems closer to reality.
We can only live and see, right?



Cheers



Sources:
---
All product names, logos, and brands are property of their respective owners.
pictures source: Pixabay and related websites quoted above
collages or screenshots: @ilvstranger


---
You can also read this article here
MAIN BLOG:
ICO - MOBIUS network: CONNECT any APP, DEVICE or DATA stream to the Blockchain Ecosystem - jan 13, 2018


follow me on other social:
TWITTER: @ilvstranger | steemit: @ilvstranger | INSTAGRAM: @ilvstranger | PINTEREST: @ilvstranger | TUMBLR: @ilvstranger