Ubex- Ai in Advertising
Ubex is a Swiss-registered company based in Crypto Valley Labs "The Block" (Switzerland) whose founders are Artem Chestnov and Daniel Biesuz, who want to revolutionize the advertising sector and bring it to a whole new level.
There are currently some issues in the online advertising sector whether on websites, social networks or emails, good for end users like for advertisers and publishers; and Ubex's goal is to get rid of it all.
Ubex will incorporate Artificial Intelligence (AI) and Blockchain in decentralized advertising exchange, the goal is to improve the current advertising ecosystem by offering quality ads to users, more profit for advertisers and more efficient tools for advertisers. This platform will solve many problems in virtual ad space now. One of these problems is targeting. The project uses planned steps to user information to improve targeting. Socio-demographic data and consumer behavior are analyzed for trading. This allows for targeting development and will allow advertisers to purchase slots for demographics in place at site locations.
Blockchain technology marks an innovative era in virtual marketing that will bring effectiveness, less risk and more trust among players. The players who combine UBEX's block-platform solutions in their virtual marketing supply chain will break their opponents remotely. Through tokenization and Artificial Intelligence, the UBEX platform is one of the most exciting new plans in a chain-block system.
RoadMap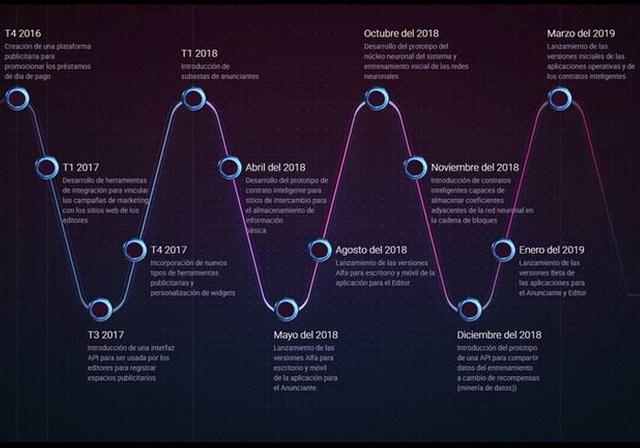 UBEX Tokens is a payment token based on and with technical applications. They are used in the Ubex ecosystem as a transactional unit between publishers and advertisers and are used as a rewarding instrument to pay platform participants, engaged in data mining and training aimed at improving the quality of our AI processing capabilities to better target and streamlined audience results.
Artificial intelligence will fill every space with the most relevant content in each moment, translating into better results.
ICO Information:
Token sales start
May 21st
Final Sales Token
August 13
Token Type
ERC-20 Token.
Maximum limit (Hard Cap)
24,000 ETH.
Minimum limit (Soft Cap)
4,000 ETH.
Cost 1 UBEX Token
0,00001 ETH.
KYC (Know Customer)
Minimum Investment Required
0.01
ETH limitations
Citizens and residents of the United States, Iran, and North Korea cannot participate.
Coins Received
Litecoin, Bitcoin and Ethereum.
Token issued
4,000,000,000 UBEX tokens.
Unsold token
will be destroyed.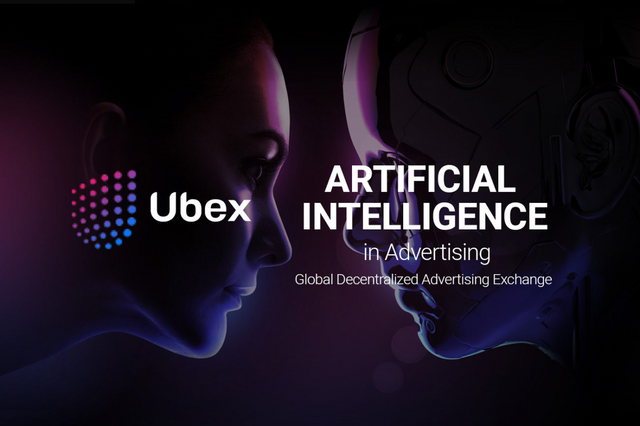 Reference:
Website: https://www.ubex.com
White paper: https://www.ubex.com/wp/Ubex-Whitepaper-en.pdf?9508
By: Yaelahwall
https://bitcointalk.org/index.php?action=profile;u=1030475