XCRYPT, A PLATFORM TO REDEFINE CRYPTOCURRENCY TRADING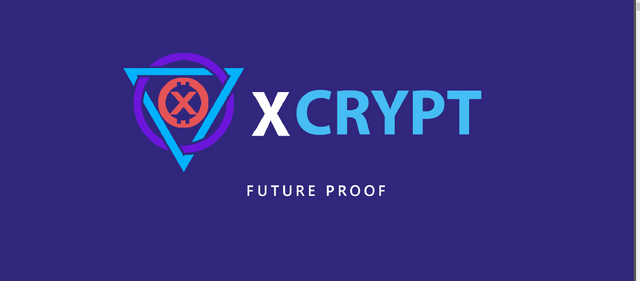 The cryptocurrency market has grown to a very large extent that people have introduced a variety of ways to earn in the space. Amongst these various ways are trading, gaming, gambling, developing, faucet claiming and others. One of the robust ways of crypto development is trading. But for trading, crypto would have collapsed totally or be in a worse shape. Trading in the crypto market has really kept the ecosystem alive even though it is the same way that led to the demise and collapse of many other crypto projects. Trading, as every other aspect of the cryptospace, requires a medium for it to be executed. The medium for trading (cryptocurrency trading to be specific) to occur is an exchange.
Many cryptocurrency exchanges have existed with various self-driven protocols to help sustain a better crypto ecosystem but surprisingly only a few of them have provided anything "solid" as they claim. We here about many exit scams every day, various hacking each day, slow and or restricted deposits and withdrawal, poor customer support services, and poor trading experience (mostly due to poorly designed user interface) amongst others.
Nevertheless, there are good exchanges available that have won the hearts of many crypto enthusiasts.
This discussion shall highlight the mission of an upcoming crypto exchange that seeks to uphold the integrity of the crypto trading ecosystem by providing a whole new set of protocols.
As said earlier, in as much as there are various crypto exchanges with poor services, there also are good ones available. So the question is, what a new crypto exchange can do to create better trading experience in these pool of many exchanges . The answer is very simple, uphold some of the qualities of the community-wide accepted exchanges and then provide an add-on on the flaws of the poorly performing ones. I said some because not all the so-called loved exchanges have qualities good to provide, and a major example is higher trading fees. So blending these two qualities will help make a new exchange a standout in the space and shall also help them to know where they should provide new features to be the best or beat the best.
This is what the XCRYPT project is all about. It is about being a benchmark for the bad ones and then compete with the best ones at the top.
The XCRYPT Standard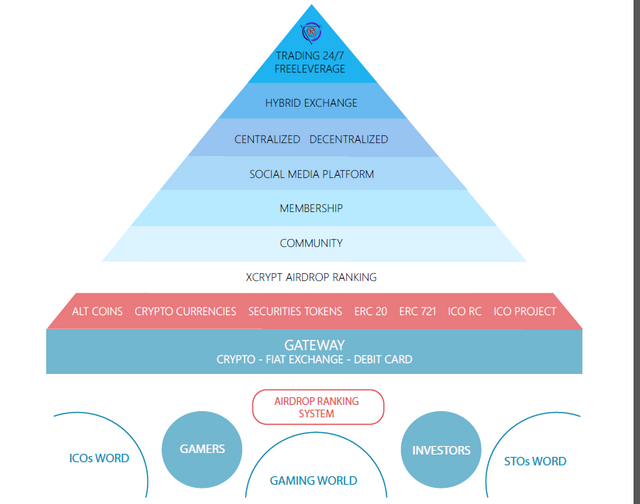 XCRYPT is on a mission to provide a trading ecosystem on its own by utilizing the hybrid exchange structure. To that effect, XCRYPT has decided to implement two forms of exchanges: Centralized Exchange Platform and the Decentralized Exchange Platform. XCRYPT has a vision that strives to offer an industry-leading trading experience, tutorials and platform that
allow you to trade like a professional trader, according to the whitepaper.
The features that shall make XCRYPT a unique choice by every trader shall include the following;
Amazing security features to help make every investor and trader or platform user comfortable on the exchange.

A profitable trading or compensative trading on the platform as well as the old-age refer to earn feature of almost every crypto trading platform

A peer-to-peer platform so as to take the out the middleman interference and allow exchange users take control of their trades in their own way as they wish

A robust token usage or use-case so as to provide added value to the exchange

Provision of fiat trading services as well as numerous trading pairs in order to create a variety of trading options. And as indicted in the whitepaper, there shall be a support and trading pairs available for all the top 100 cryptocurrencies.

A convenient user interface and so much many other amazing features

Not forgetting, Xcrypt is as handled by leading crypto and tech industry enthusiasts. You find out more about the team here:

The XCRYPT ERC 721 Marketplace- This is where XCRYPT showcases the need for the ERC721 integration on the platform. According to the whitepaper, XCRYPT marketplace is a decentralized marketplace for crypto assets, which include collectibles, gaming items, and other digital goods that are backed by a blockchain like Ethereum. The uses of the ERC721 tokens transcends to areas such as gaming, authentication of items (arts, paintings, original brand items, etc), social networking (which seeks to enhance interaction amongst users), and many more.
To sum everything up, XCRYPT is bringing into being a paradigm shift in the way we knew exchanges and shall make trading awesome as well. To this this, the many features as indicated above shall be integrated and coupled with their superb business model to form an amazing ecosystem.
XCRYPT is trending all over the cryptospace and they can be found through any of the following portals;
Website
Whitepaper
Telegram Chat and Telegram Channel
Twitter
Facebook
Bitcointalk
LinkedIn
Proof of Authentication
This article was written by Bitcointalk User yesyes18: https://bitcointalk.org/index.php?action=profile;u=1619057