A REVIEW OF SMARTER THAN CRYPTO-STC
Telegram Facebook Twitter Website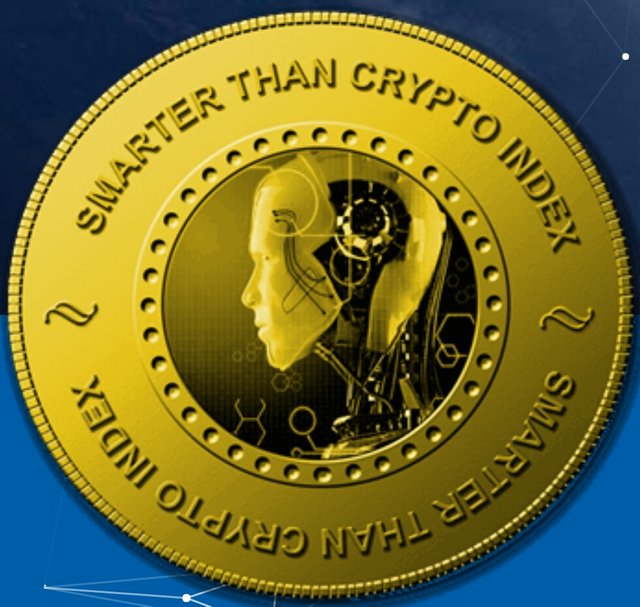 Blockchain technology is the underlying technology behind popular cryptocurrencies including Bitcoin, Ethereum and several others. This destructive technology is set to herald anticipated changes across several sectors through her distributed ledger and smart contract capabilities. Moreover, with vast potential of blockchain technology, activities of middlemen can totally be eliminated bringing hassle free transaction processes and reduction in costs.
However, mainstream adoption of cryptocurrency has been limited no thanks to several challenges faced in the crypto ecosystem thereby discouraging potential investors from onboarding. Some inherent challenges bedevilling cryptocurrency adoption and users includes:
Incessant Security Breach
Cryptocurrency exchanges are susceptible to hackers activities and this has led to loss of fortune in this sector. Take for instance, hackers stole over $538m NEM stored on Japanese Coincheck exchange resulting in loss of revenue to both the exchange and its users. This is just one in a long lists of thefts involving several other cryptocurrency exchanges in 2018 alone. To attract more investors and subsequent adoption of cryptocurrency, security must be top-notch with no area of weakness.
Storage Problem
Presently there are over 1500 cryptocurrency presently listed on coinmarketcap and several more emerging everyday. Therefore holders and investors faces difficulty in storing their digital assets as several coins have their own wallet and users therefore needs to open different wallets for each coins thereby increasing the risk of exposure to attacks. Having hundreds of wallets, password, private keys is a daunting tasks and can result into loss of funds. Therefore, a secured and efficient universal wallet would come handy.
Price Volatility
Cryptocurrency assets are highly volatile with huge spikes in price. Instability in price is discouraging institutional investors from investing in these assets. There's a need for relatively stability in prices to attract considerable investment in these digital assets.
High Transaction Fees
Cryptocurrency has been unable to deliver one of its promise to reduce considerably transaction fees. At its highest market capitalisation in December 2017, transaction charges on Bitcoin rises to over $22 per transaction with delay payment confirmation while Ethereum too withessed charges up to $2 and clogging of its network with the development of Cryptokitties on its blockchain.
Similarly, cryptocurrency exchanges also charges high transaction cost with miners favouring transaction with higher transaction cost. Consequently, transaction with lower charges are pushed to the back of the queue.
Based on the foregoing, a team of experts came up with a dynamic project to address this challenges.
SMARTER THAN CRYPTO
SMARTER THAN CRYPTO (STC) aim at proffering solution to identified challenges with her SMARTER THAN BETA (STB) strategy which permits investors to keep track of various diverse portfolio of upto top 20 cryptocurrencies assets rated by market capitalization. This efficient tokenized portfolio help would significantly reduce risk with a forecasted 40% increase in return on cryptocurrency assets. The efficiency and consistency of this asset portfolio is maintained over a long period of time by regular (weekly) REBALANCING. STC is a form of Commingled Managed Account (CMA) that cuts down middlemen and with STC, a 0% annual fee is paid compared to other crypto offerings (3%).
BENEFITS OF SMARTER THAN CRYPTO
Low-fee Fund Benefit: The STB concept means that low-cost index in will outperform the average active managers over a long period of time. STC users will also enjoy access to lower exchange fees and reduced risk profile.
Smart Contracts Flexibility: Ethereum blockchain uses a robust and well-supported clients that ensures security, predictability and a higher liquidity ( due to it easy listing on exchanges). The transparent functionality ensures that all parties safely run transactions to suit their respective needs.
Liquidation Option: There's floor protection on STC platform to stabilise prices and ensure that prices never drops below a market capitalization value due to market manipulation by high volume traders.
SMARTER THAN CRYPTO TOKENS
The STC token is built on the Ethereum blockchain and is ERC20 smart contract compliant with limited supply. All unsold tokens during the ICO phase would be burnt/destroyed, circulation is limited to tokens sold at ICO and its transferable for trading purposes or peer-to-peer transaction as well as to exchange wallets that are ERC-20 compatible.
Private Pre Sale is ongoing while Main Sale Period: June 2018
STC tokens will be exchange listed. High demand from fiat investors will generate a token price premium.
TOKEN DETAILS
Token Type: ERC20, Ethereum Blockchain

Token Symbol: STC

Maximum Supply (Hard Cap): 100,000,000

Available for Purchase: 87,000,000

Price per token:

Pre-sale: $0.90 (first 10,000,000 tokens)

First 48 hours of ICO: $0.95

48 hours to week 2 of ICO: $1.00

Week 2- till end of ICO: $1.05
For more enquiries and for investment purpose, kindly click on the links below :
WhitePaper: https://bit.ly/2kXXlrJ
(Facebook)[https://www.facebook.com/smarterthancrypto]
(Twitter)[https://twitter.com/Smarter_Crypto]
Medium: https://medium.com/@smartercrypto
ANN: https://bitcointalk.org/index.php?topic=2779260.0
Authors Details: daseento
Bitcointalk profile link: