BGX ICO Overview/Review - AI Based Mobile Gaming Coin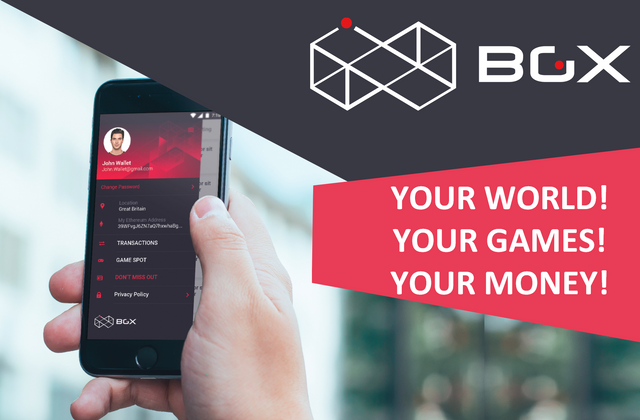 BGX ICO Overview/review
BGX is a decentralized multifunctional processing platform for cool mobile games powered by artificial intelligence. The BGX company states they want to make something unusual at the same time create a complex processing platform for the mobile game industry and is inclusive for all.
Currently, this market is looking at a lot of projects procreated from games as well as gaming. This is definitely going to be a huge factor when it comes to the future of cryptocurrency. And a great engaging way by which people can get acclimatized with cryptocurrencies. Today virtually you can earn cryptocurrency any were. For example, you can earn cryptocurrency called sweat coins when you just go working out or walking around with your phone with the sweat app turned on. These coins which you earn can actually be used to buy things in real life. The gaming market at this point seems like the biggest fertile market for the cryptocurrency.
There are many such project platforms for games as well as social media like the live.me were people can actually earn coins, tokens which can be exchanged for real money.
More and more people are getting on social media's different outlets. As they develop an influencer base we are going to see a lot many platforms with built-in monetization emerging day by day, were people would monetize and get paid directly from the people who are consuming your content.
The gaming platform is huge right now as people use it. To play games and make money while playing games is getting popular. This is a great way of getting paid if you don't currently have a thousand followers on your channel to pay you by twitching accounts. The BGX mission is to create an artificial intelligence powered platform strengthened by game capabilities to democratize the worldwide multi-billion mobile games industry. Let's share the reality of this industry. Mobile gaming has just started growing and it has still not reached its peak which definitely is its strength. There is a huge potential to explore here. Computer games, Xbox, Playstation all of these applications are growing exponentially.
Here is an overview of the type of users to expect on this platform. There will be game developers, players, 3rd part app stores, game distributors and BGX token holders who get a mind-blowing opportunity to monetize. You can be none of the above and still hold these tokens in exchange for some value exchanged at some platform. This will develop into an easy single token exchange economy the backbone for a stable cryptocurrency integration and launch of any app market or developer on the market. It's not just for games or gamers but also if you are a game or app developer, 3rd party developers and investor you can monetize on this platform.
The BGX platform apart from all mobile game features and has all capabilities of blockchain technology with advanced neural Al networks. The AI networks enable all participants to share revenue in a safe and transparent way. It comes with features like a decentralized app market, native artificial intelligence engine, cryptcurrency exchange, virtual valet, overdraft module and monetization models. Game and app developers get built-in support for their games. For a less than 10% fees, they get access to different monetization models and access to millions of players. And players get to earn on the platform and exchange their token between games as well tokens get exchanged to real money or pay bills. BGX platform is open source, safe with a much superior speed capacity than the ethereum blockchain. Being a revenue sharing platform, revenue sharing always raises red flat at the SEC's Office of Investor Education and Advocacy which is a weakness. That being said they do have ethereum, bitcoin, light coin, and MasterCard. Multiple opportunities to earn on game downloads, in-app purchases, tournaments, overdraft and advertising on this portal.
The project is something to watch out for as they claim to be creating a valid token based economy people can earn while they play.
Learn more about the project here: https://bgx.ai
Bitcointalk: Gustafio