Coinmercenary has started the WONO's crowdsale smart contract audit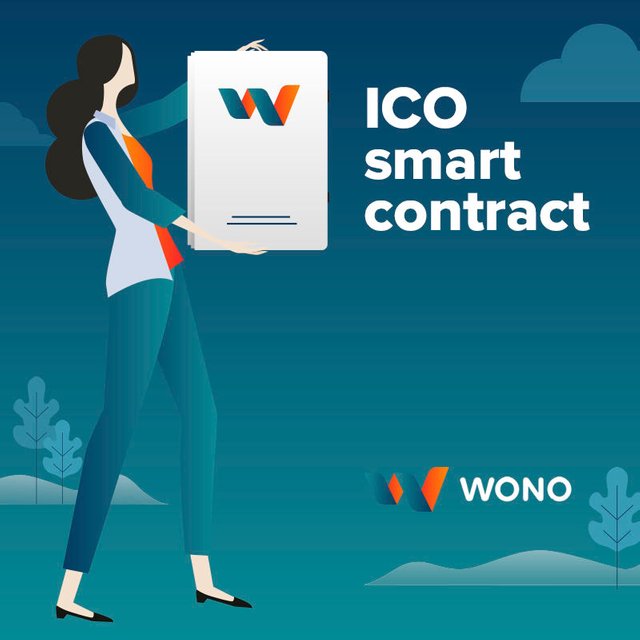 We proud to announce that our ICO smart contracts are audited by Coinmercenary, one of the most trustful blockchain auditors. Let's find out why is such an audit is so important for a successful crowdsale.
So, this is how it works. Our blockchain developers have written bunch of smarts contracts which determines everything concerning the ICO: WONO token itself, the softcap, the hardcap, how many tokens will you recieve, what bonus will you get, how soon will your tokens be released… and many additional things such as automated escrow for post-ICO period. A good smart contract guarantees that investors and token owners won't be cheated.
We have no doubts in our developers' skills. Our blockchain architect Alexander Frolov has a senior developer experience at Wings DAO, the famous and successful crowdsale platform. And even though, we've hired Coinmercenary to be 100% sure that the code is perfect.
Coinmercenary always involves two auditors in the process: the second one makes sure that the first made no mistakes. It's the perfect approach to be sure nothing wrong will happen during the crowdsale.
Coinmercenary has completed dozens of successful audits for ICOs. Entry.money, Smarterthancrypto.com, Digipulse.io, Kleros.io, to name a few. We've contacted them all and received very positive feedback — it's essential to talk to your contractor's previous clients to make sure auditor has brilliant reputation.
We expect the audit to be completed before the end of July and once the smart contract is ready, we'll start the presale in a couple of days. Before that — our whitelist registration will begin. So keep in touch and join us on Twitter (https://twitter.com/wonoworld), Telegram (https://t.me/wonoworld) and Facebook (https://www.facebook.com/wonoworld/) to be sure you won't miss anything.
Andrey Chepelev, COO at WONO