How To Handle Personal Data Through Facebook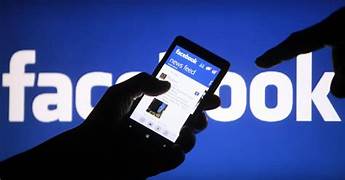 The whole world's social media users have asked for a question right now, whether Facebook should be deleted or not? It is worth mentioning that a news agency named Cambridge revealed that all the information about users was leaked out of Facebook, and there was a sensational issue.
It has been reported that in the US presidential election of 2016, it has been used to campaign for election campaigning with about 50 million Facebook accounts. As a result, naturally panic users of the net world are also using Facebook users.
But not only this way, the data leaked through various apps from Facebook. And many people are going to fall in the trap. To protect yourself, learn about some of the world's social media networks.
What type of link comes from danger?
'Which movie do you look like a star?' 'Which profession should you go to in the future?', 'What animal do you have in common?', 'What kind of people are you?' Many people in this type of app want to get themselves scratched and share it on Facebook.
Experts say clicking on these links means that there are dangers, threatening calls Since then, the user's personal information is handling many apps.
And how could you come in danger?
There are a number of apps that you can log in to when you log in, via 'Login Facebook'. Not only Facebook, WhatsApp is also said to be logged in. Like experts, in this way, users have been attracted to the dangers by logging in.
Why do users need personal information?
Many organizations know the personal information of users on facebook, they use their own advertising. They promote advertisements by users. From which the company and Facebook both earn. Many information about the users' lifestyle, like, comment,
Worried experts
Like many cyber experts, not just Facebook, anyone can take personal information of anyone online from anywhere in the world, in many other ways. And the user can not even know how his personal information is being stolen.