USECHAIN: MIRROR IDENTITY BLOCKCHAIN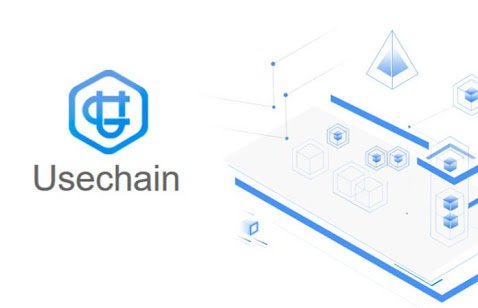 Blockchain is an exciting new technology that may prove to be a radical innovation similar to technologies such as the steam engine and the Internet that triggered previous industrial revolutions with the power to disrupt existing economic and business models. It has the potential to deliver productivity gains to multiple industries, from the financial sector to energy markets, supply chains, intellectual property management, "virtual firms", the public sector, and beyond. Its ability to provide disintermediation, improve transparency, and increase auditability can significantly reduce transaction costs, introduce efficiency into existing value chains, challenge revenue models, and open new markets. And blockchain may prove particularly valuable in emerging market economies. Yet the technology is in its early stages of development and serious challenges and risks, both technical and regulatory, will need to be addressed before it achieves widespread adoption.
Though it has existed since 2009, blockchain has attracted a new level of interest over the last two years amid growing awareness that it could be exploited beyond digital currencies and used for other types of inter-organizational cooperation and value transfer. Distributed ledgers technology is evolving rapidly, driven by internal forces aimed at correcting some of the technology's limitations, with easy-to-use alternatives like Ethereum and other disruptive technologies that are shaping the Fourth Industrial Revolution. The combination of these innovative forces, including cognitive computing, robotics, the Internet of Things, and advanced analytics, will combine to create ideal conditions for altering the current economic infrastructure. Smart contracts: With the advent of Ethereum, the "smart contract" concept was introduced, embodying a second-generation blockchain platform dissociating the digital representation of assets on the chain from digital currencies such as bitcoin. In addition to the speed and efficiency achieved through distributed ledger technology, smart contracts provide the ability to execute more complex and sophisticated tasks among parties. Unlike traditional contracts, smart contracts are embedded in code and can receive information and take actions based on predefined rules. They can be used in numerous scenarios, including the transfer of property titles, settlement of financial derivatives, and royalty payments for artists. Questions remain about blockchain's scalability, interoperability, security, transition costs, data privacy, and
governance.
WHAT MAKES USECHAIN DIFFERENT
Factors that are muddling adoption and rapid evolution are;
-high fees
-scalability
-security such as 51% attacks
-centralization
A smarter approach for usechain to solve scalability issues is blockchain sharding, where the blockchain split the entire state of the network into a bunch of partitions called shards that contain their own independent piece of state and transaction history. In this system, certain nodes would process transactions only for certain shards, allowing the throughput of transactions processed in total across all shards to be much higher than having a single shard do all the work as the mainchain does now. With this protocol, usechain will scale up to 3000tps, developers can make dapps and smart contract with low transaction fee with fast speed
There have been 51% attacks from several blockchain lately such as bitcoin gold, zencash, verge, etc. Usechain will be be using an innovative concensus algorithm called RPOW which means random proof of work. It uses a randomised method to assign different probability for people to mine the next block, so everyone has an equal chance get the block reward. RPOW is able to control the parameters on the mining probability. Mirror identity protocol will also be implemented to eliminate the duplication and creation of anonymous accounts for mining. Usechain wants to take advanced and new technology that blockchain is, and give it to people in a easy to use, work and develop decentralized apps and smart contacts, IVM will be introduced to make enhanced smart contracts.
On the long run, usechain will develop its DEX which do not rely on
third-party services to store user funds.
ROADMAP
2016
Determine identity-based blockchain.
Research on algorithm of identity-based blockchain.
Put forward the concept of identity tokenization.
Q1&Q2 2017
Determine design principles and objectives.
Compile development plan.
Officially launch the Usechain project.
Q3 2017
Design system architecture and basic protocol.
Integrated planning of ecosystem.
Q4 2017
Develop underlying public blockchain.
Cooperate with partners to explore application scenarios.
Q1 2018
Develop fundamental functions of underlying public blockchain.
Develop address-identity mapping system.
Certification Authentication Center Service.
Q2 2018
Develop privacy protection system.
Form core community and achieve 50000+ people.
Q3 2018
Develop software-based RPOW consensus algorithm.
Develop enhanced smart contracts.
Develop TPOS consensus algorithm.
Launch beta version of main chain.
Achieve 100000+ people in the community.
Launch the first DApp.
Q4 2018
Set up sub-chain structure.
Develop cross sub-chain communication.
Build Usechain eco-fund to accelerate ecosystem development.
Develop multi-industry vertical community.
2019
AI system of address behavior analysis.
Develop tokenized multi-node system.
Develop hardware-based RPOW consensus algorithm.
More multi-industry identity-based DApps.
Launch decentralized exchange.
SOCIAL OUTLET
Website: http://www.usechain.net/
Whitepaper: http://www.usechain.net/usechain_en.pdf
Telegram: https://t.me/usechaingroup
Twitter: https://twitter.com/usechain
Facebook: https://www.facebook.com/UsechainFoundation
Bitcointalk ANN: https://bitcointalk.org/index.php?topic=3432061.0
My Bitcointalk profile: https://bitcointalk.org/index.php?action=profile;u=1014481
Usechain aims to remove the barrier of slow transaction and centralization of blockchain. Thank you for taking your time reading this review