TOKOIN PLATFORM: ENHANCING GROWTH AND CREDIBILITY OF MSMEs IN THE CURRENT GLOBAL MARKET.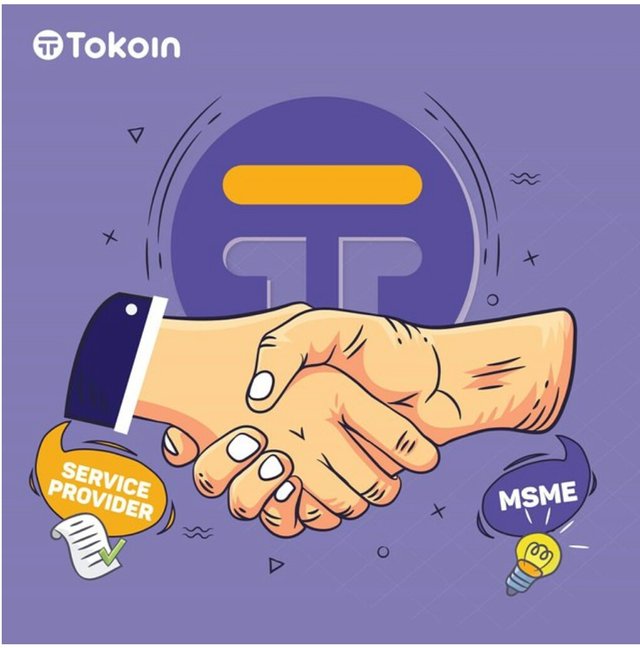 MSMEs is an acronym, which in full stands for " micro-small and medium enterprises" and literally, they are defined basically on the scale or size of investment they are involved with. The MSMEs despite been small scale contribute alot to the economy. In terms of improving the economy in terms of GDP and otherwise, the MSMEs help to generate employments, outputs, exports facilitate or make available basic raw materials which they send to bigger companies to facilitate production at a larger scale etc. But however certain factors have been identified as major hindrances which basically affect the full potential of the MSMEs as an enterprise and these setbacks or issues are what the TOKOIN PLATFORM aims to resolve.
TOKOIN PLATFORM GENERAL OVERVIEW.
The tokoin platform is one which focuses to establish an identity for the MSMEs in general. It helps to grow and improve basic productivity of the MSMEs in general by creating a protected atmosphere for their buisness which in turn also fosters valuable partnership etc for them. Also the tokoin platform aims to create a credible business profile for the MSMEs which gives them a trusted reputation and also which the platform transforms into valuable asset overtime making them considerable for accessing certain financial business services from their providers that acts as their platform partners. The essence of all these is that With the tokoin and MSMEs partnership, there will be growth in the national economy.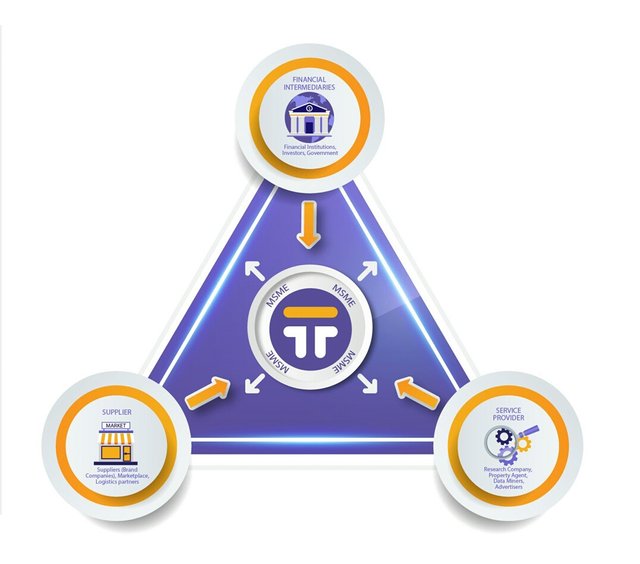 PROBLEMS OR ISSUES FACING THE MSMEs THAT THE TOKOIN PLATFORM AIMS TO FIX/RESOLVE
I. ISSUES OF HIGH BARRIERS TO FUNDING
Basically the MSMEs have been financially marginalised by financial institution when it comes to giving them loan. Loan is a very important factor or step forward in terms of expansion of buisness or ventures but for the MSMEs to gain access to this loan programme is very difficult reason been that they lack proper business credibility and thus paying back the loan might be an issue. Also accessibility and also location of financial institutions are also lingering issues. But the tokoin platform aims to solve this issues by basically helping the MSMEs build a credible business which makes them essentially considerable for loan acquisitions.
II. LACK OF DATA AVAILABILITY
The act of adding more values to data in form of data leveraging is now considered a very vital and critical part of businesses today. But it's quiet a pity that MSMEs still lack understanding of this concept of leveraging data as most of them lack proper data collection system while others who even try to collect the data ends up not knowing what to do with them. And in order to solve this, the tokoin platform will basically provide MSMEs with the appropriate infrastructural technology or system that will enable them record and also manage data and thus add more values to them by leveraging them.
III. ISSUE OF SCALING UP IN THE EMERGING MARKET THROUGH ACCESS TO EXPANSION OPPORTUNITIES.
Basically, most MSMEs basically are not productive enough to consider taking advantage of the economies of scale due to the fact that their order volume is low or below standard. They also lack other essential laid down machineries as well as expertises to enable them compete in general open market. But the tokoin platform will fix this by helping the MSMEs bring in more buisness partner allowing them access the services they need and thus scaling up in the general market.
WHAT TOKOIN AIMS TO ACHEIVE BY SOLVING THIS PROBLEMS.
By basically focusing on solving problems of the MSMEs, the tokoin platform will not only help the MSMEs grow as an enterprise but it will also indirectly trigger a progression in the overall economy of the country since the MSMEs are very critical and vital to economic growth. Therefore one can conclude positively that MSMEs aims to improve the economy of the country as whole by using MSMEs as the main trigger for it all.
THE TOKOIN TOKEN
TOKO will be the platform accepted name for the tokoin network platform's token. The token will operate on the basis of an ERC-20 compatible token with a total supply of 2,000,000,000 TOKO tokens
HOW TO GET OR PURCHASE THE TOKO TOKEN.
Just like all newly launched blockchain technology projects, the tokoin network platform is going to have their platform's IEO which will commence on the 23rd of August 2019 on the well known " kucoin exchange " known to have an amazing record of successfully completed IEO's.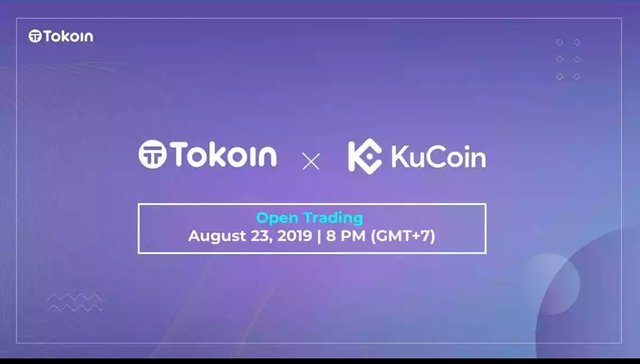 And for guidelines and news concerning the kucoin IEO please visit: https://www.kucoin.com/news/en-kucoin-spotlight-will-launch-tokoin-toko-on-august-23
FOR MORE RELEVANT INFORMATION ABOUT TOKOIN PLATFORM VIST:
Website: https://www.tokoin.io
Whitepaper: https://www.tokoin.io/whitepaper/Whitepaper.pdf?id=05f5c9d62d22ae24ea82
One Pager: https://docsend.com/view/g26ja62
Quora: https://www.quora.com/profile/Tokoin-Official-1
Reddit: https://www.reddit.com/user/TokoinOfficial
Twitter: https://twitter.com/TokoinOfficial
Telegram: https://t.me/tokoinglobal
Medium: https://medium.com/@tokoin
Subreddit: https://www.reddit.com/r/tokoincommunity/
Author's Bitcointalk Username: Musekay
Author's Bitcointalk Profile Link: https://bitcointalk.org/index.php?action=profile;u=2070957