PAPA ASKS : DOES BEING IGNORANT MAKE ME LOOK TOUGHER?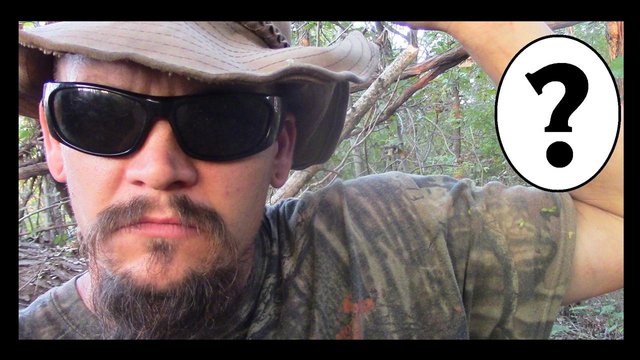 Can you guess which animal is most commonly tattooed incorrectly on people?
---
Tattoos are among the things that can haunt you long into the future. Since I'm kind of an "animal guy" I sometimes notice things... like when people get inaccurate tattoos. Here is a short video that I made about the matter.

IGNORANT VIDEO... or, GUESS WHICH ANIMAL

THE BLACK WIDOW
Since this little spider has venom more than 10X stronger than that of a rattlesnake, they've made quite a name for themselves. Though they are rarely fatal for humans, they are still dangerous, and a lot of people must think that getting a tattoo of a Black Widow is pretty "tough."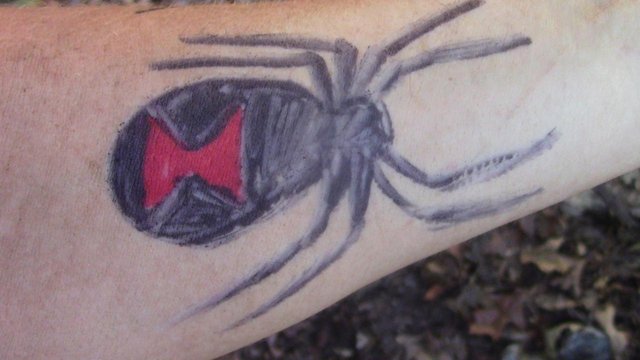 "Tough" as they may seem, when you get one tattooed upside down, it could also look "ignorant." You see, while the female of the species does have the trademark red hourglass on it, it is not on its back. Rather, the red hourglass appears on the underside of the spider, not the back.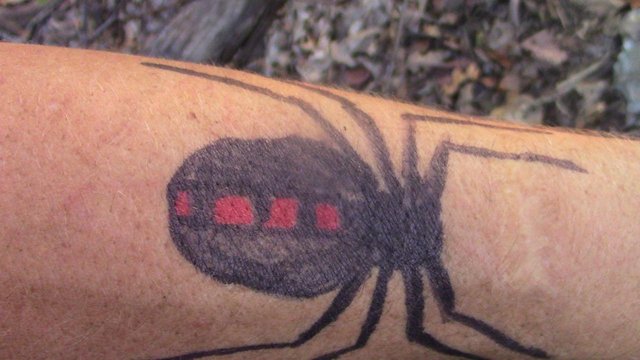 If the spider was to be tattooed accurately, it would look more like this, or maybe even completely black on the back. I'm not sure why I thought of this recently, but most likely it has been the periodical Black Widows that I have been encountering lately. Because they can be found worldwide on many continents, I guess I thought that more people would be aware. However, I've seen enough inaccurate tattoos to know better.
Trust me, I won't be getting any more tattoos, but if I was going to get a black widow tattooed on me, it would look like this, and not have a red hourglass inaccurately tattooed on its back.
I was planning on having some real photos of a black widow in this post, but it got away during the video... oh well.

As always, I'm @papa-pepper and here's the proof: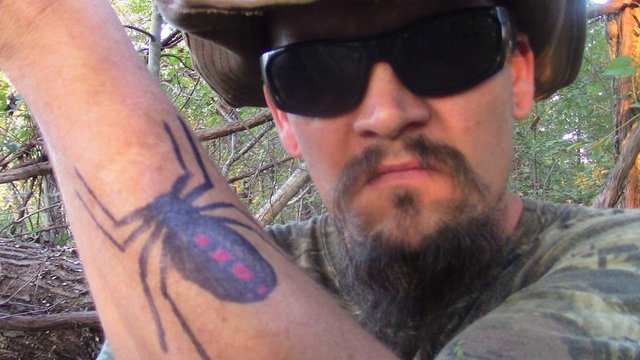 proof-i'm-not-ignorant
---
---
Until next time…
Don't waste your time online, invest it with steemit.com

GIF provided by @malos10
---