Spotlight on Huobi Challenge: Huobi Pros and Security - 100 % power up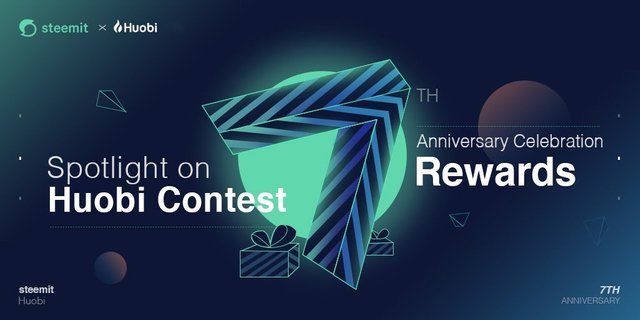 Huobi is one of the largest and most secure cryptocurrency exchanges in the crypto world. Huobi was founded in September 2013 and is one of the oldest cryptocurrency exchanges. Huobi is the most trusted cryptocurrency trading platform that has not been hacked since its inception. In addition, Huobi has managed to become one of the best cryptocurrency exchanges that continue to invest in security investments without slowing down.
As far as I see, the world's leading cryptocurrency trading platform, Huobi, is recognized as the "safest exchange" by users, thanks to its regular investments in the security field. The Huobi Global platform, which has adopted the protection of user savings as the highest priority, is quite impressive that there has not been a significant vulnerability and cryptocurrency theft for seven consecutive years. In this way, it has become one of the largest cryptocurrency exchanges not only in China but also in the world.
Huobi is one of the crypto exchanges I use the most right now. Most users are looking for crypto currency exchanges primarily to be safe and easy to use. This is the same for me, that's why the cryptocurrency exchange I used the most. Of course, not only that, but Huobi has more features. You can start trading cryptocurrencies by registering for Huobi with your email or phone. You can use all the features by authenticating, and it's pretty easy to authenticate.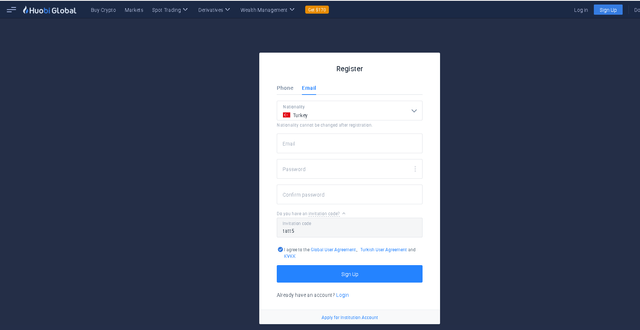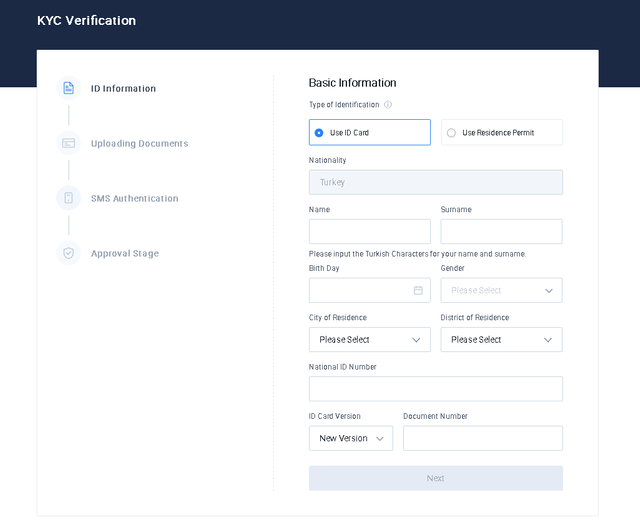 As in the screen above, while registering, you are asked for your nationality, mail or phone, and password, and after clicking sing up, you need to confirm your email or phone. Once registered, you will be asked to verify your identity using your passport or ID, you do not need to send these documents immediately, but I recommend verifying your identity. I recommend you to verify your identity to ensure your asset security, increase your transaction credit and take advantage of trading privileges. Welcome to the world's best trade exchange now.

When we look at the market data of Huobi, we can see that it is the second in the world in the last 24 hours. There are many reasons for this, of course, I have explained these reasons and I continue to explain. Market data is taken from coinmarketcap.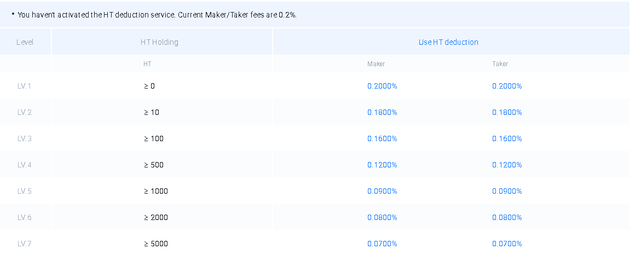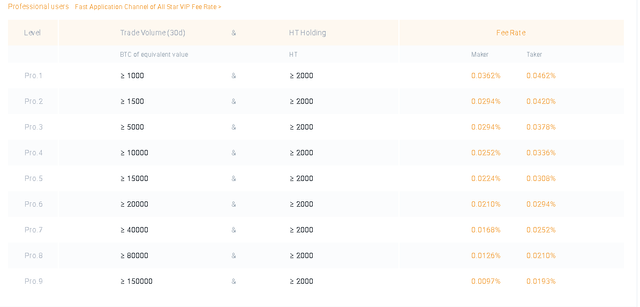 Fees at Huobi
Fees are transparent at Huobi, you can initially trade with a 0.2000% fee. You can reduce fees by holding HT (Huobi Token) in your account. Also, for pro users, the fees appear on the list, and the fees decrease according to your monthly trading value and holding HT (Huobi Token) in your account. To reduce fees, all users need to do is to have HT tokens in their portfolio and choose to use HT for fees.
Huobi and Security
High level of security: Huobi Global risk control team regularly monitors cold and hot wallet isolations. Huobi employees, most of whom are technical teams, observe the platform 24/7 for security threats. Huobi stores 98% of its users' assets in more secure offline cold wallets. This is quite impressive, when there is an unusual problem, there is no loss of assets as the cold wallet is inaccessible. Also Huobi Global platform, in addition to the management mechanism that blocks access to user assets. With the Huobi Security Reserve fund of 20,000 BTC and the Huobi User Protection Fund funded with 20 percent of all Huobi Tokens (HT) that Huobi bought back, it guarantees the savings to cover user losses in unusual situations. In this aspect, it differs from other competitors and shows that it is better.
As a result, Huobi has everything to be one of the safest and best exchanges in the world today. Good management and strategies ensured the trust of the users and found itself at the top of the stock market lists. The security of Huobi users' savings and the fact that it is in many trading options shows that it is ahead of its competitors. I will continue to mention other features of Huobi in my next articles.
cc:
@steemitblog
@steemcurator01
@steemcurator02
---
This post is powered up 100%
---