Spotlight on Huobi: Quick Deposit Withdraw and Trading - 100 % power up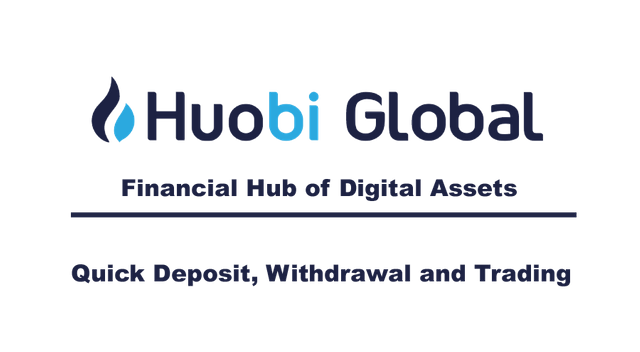 Welcome to my Huobi reviews, I have been reviewing Huobi for a few days and I am very pleased with its very easy and fast transactions. Thanks to this, I saw many great features and I am writing to share them with you.
As one of the safest, security and best exchanges in the world, Huobi provides many advantages and innovations to its investors. An excellent exchange providing great features for investors looking to trade, invest and earn income. I'm going to share my impressions with you, let's get started.
Huobi Quick Buy/Sell/Convert Tool
It is easy and quick to deposit, withdraw and trade on Huobi. Supports credit card or other deposit methods. The first tool I will talk about is the quick buy / sell tool; It is very easy to use. With the Quick Buy/Sell tool, you can quickly buy, sell or convert cryptocurrencies with your visa card or balance. You can do whatever you want in just a few steps. This is very useful for many traders or beginners.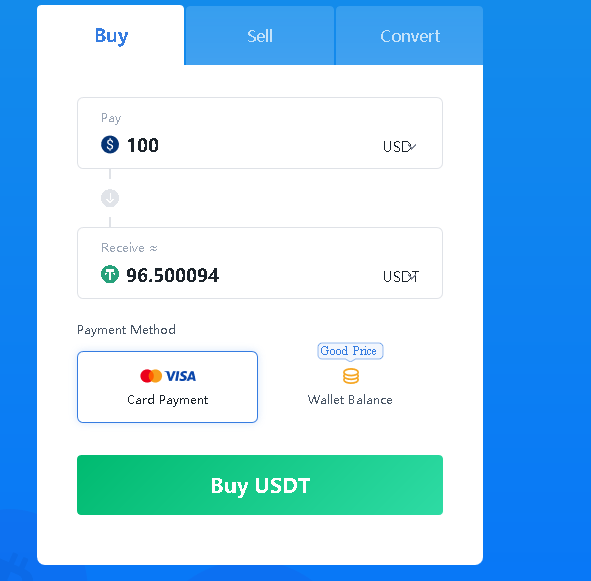 Huobi Bank Wire
You can deposit to Huobi via bank wire transfer or Silvergate Exchange Network (SEN). It is very safe and secure in this method. please read the text below before doing this.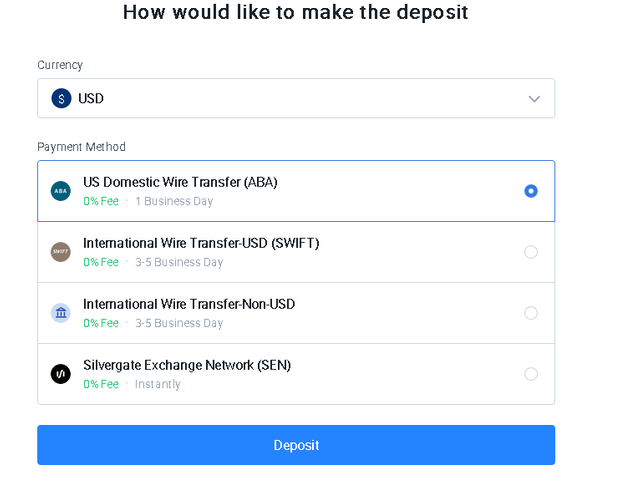 Huobi is seamlessly integrated with Stable Universal services, so that when you remit USD, the corresponding HUSD will automatically be deposited to your Huobi Brokerage account.

Your deposited USD will be held in custody by an independent U.S. trust company.

Before you are able to use this service provided by Huobi and Stable Universal, you will need to complete certain verification procedures, including "Know Your Customer" authentication, in order to create an account with Stable Universal. This process may take up to 7 business days.

For the avoidance of doubt, Huobi Global will be holding your USD in the form of HUSD. In the event when you withdraw your USD, we will exchange the HUSD with USD and deposit to your designated account through our strategic partner, [SU] [pls confirm the name of the entity]. We guarantee that the HUSD and USD ratio is 1:1 in such process.

This USD deposit/withdrawal service may not be offered in the United States of America and People's Republic of China ("PRC") or to US Persons and PRC Persons.
This service is provided by Stable Universal. The USD you send by wire transfer is deposited in HUSD to your Huobi Brokerage account. When we examine the HUSD, it has the same value as the USD, it is very transparent, safe and secure. For more information on Stable Universal. Keeping the USD we invested securely and securely by an independent company is an impressive and wonderful initiative. When we withdraw HUSD, our HUST balances are deposited in USD into our account and they guarantee that the USDT and USD will remain the same 1: 1.
Huobi Balance
Withdrawing and depositing funds on Huobi is easy and fast. I tried it, it got into my account much faster than other exchanges I used. It also almost supports many cryptocurrencies. On the balance page, you can see all your wallets, hide small or zero coins, or search for the coin you want to reach.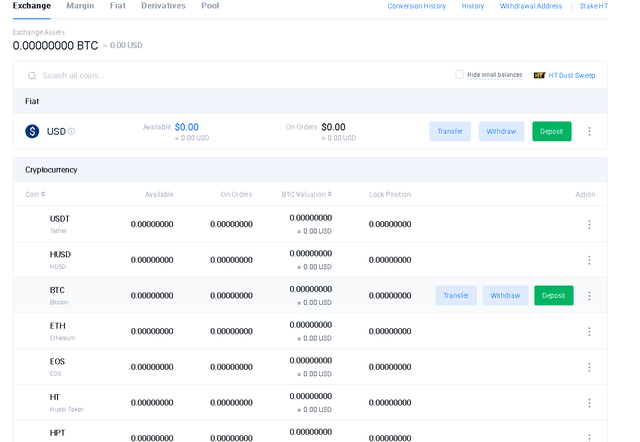 For example, let's look at deposit and withdrawal with steem.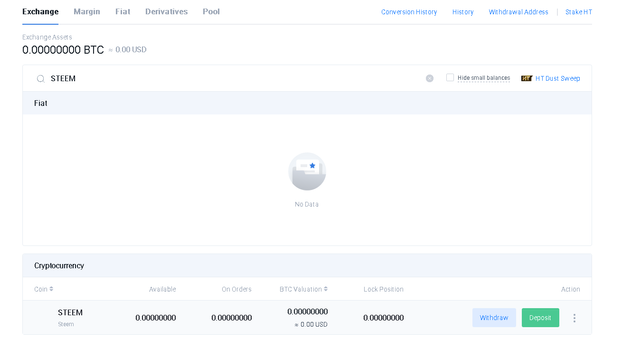 You can transfer your balance in Steem to your Huobi wallet. First, you should see the Steem wallet address on Huobi. Search for Steem as shown in the picture above and click the Deposit button. Click on the "Send Deposit Address" link on the screen you see, your address information will be sent to your registered e-mail address to avoid any erroneous transaction. Please do not skip this step and check that the wallet address is the same.
After clicking the Confirm button, you can see your address information. Make sure that you have entered the correct address and tag information for the Steem. As seen in the picture below.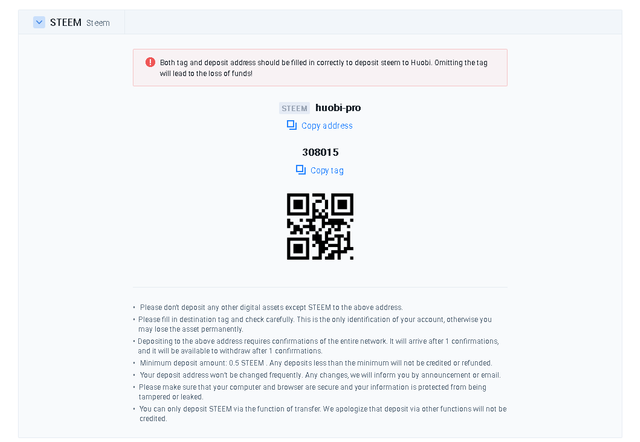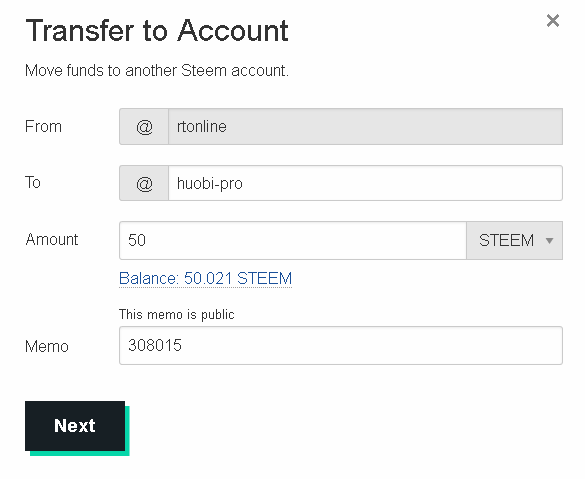 To withdraw from Huobi to Steemit account, just click on the withdraw button and this time write your own username on steemit in the wallet section.
Trade at Huobi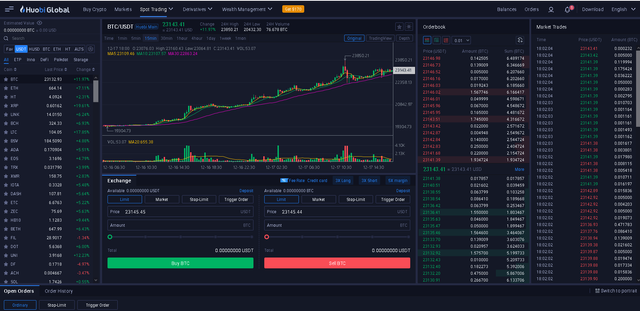 First of all, I would like to point out that the Trading tool is very useful and fast. I want to mention that you can add cryptocurrencies that you exchange frequently on the Markets page to your favorites. It is very useful for me to make fast transactions, I think it will be very useful for you.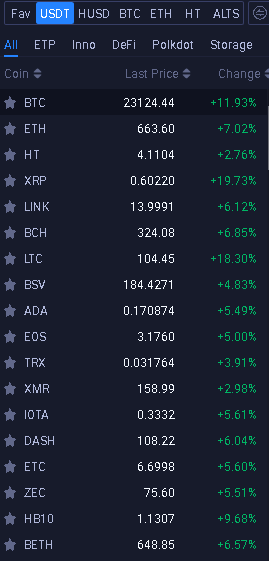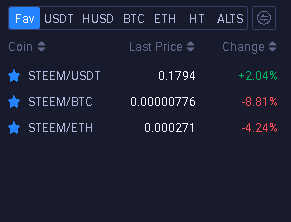 Your favorites will be useful for quick action. You can also search for the cryptocurrency you want with the search.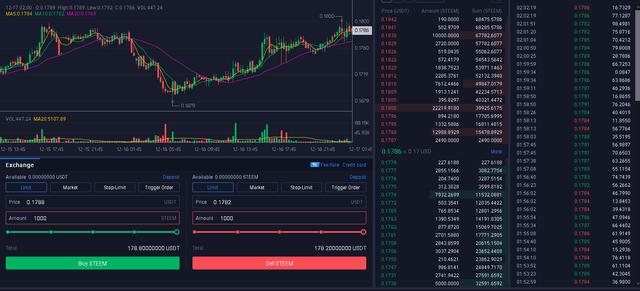 You can easily buy and sell cryptocurrencies with the exchange tool.
You can enter the price of the cryptocurrency you want to change into the "Price field".
You can write the amount in the Amount field.
Finally, you can create your order by clicking the Buy Steem (or the crypto currency you choose) button.
-The same is true for the selling process, this time you click the Sell Steem (or the crypto currency you choose) button at the end.
You can follow your orders in the "Open Order" field at the bottom of the page, and you can also view your history orders in the "Order History" field. You can follow all orders entered in the orderbook. Huobi has a trading tool created with all the details in mind. Fast, simple and all features are on the same page. This is really great for trading users.
As a result, Huobi is quick and easy to buy, sell, deposit, and withdraw cryptocurrency. They are also smooth on security and safe. They have chosen very transparent and understandable methods. You can trade and invest with confidence at Huobi.
cc:
@steemitblog
@steemcurator01
@steemcurator02
---
This post is powered up 100%
---