Illegal: a true story of love, revolution and crossing borders [Ch.33]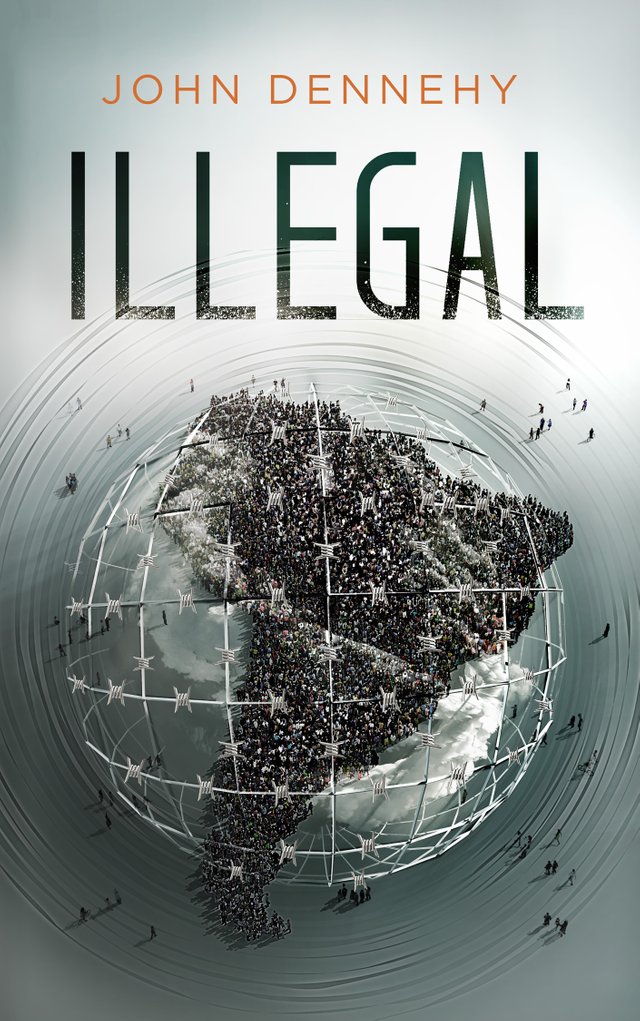 I'm a journalist for publications such as The Guardian, Vice, The Diplomat and Narratively and my first book, a memoir, came out just over a year ago [Amazon link]. It's won numerous awards and sold thousands of copies. And now I want to give it away. This is the thirtieth installment [Prologue | Ch 1 | Ch 2 | Ch 3 | Ch 4 | Ch 5 | Ch 6 | Ch 7 | Ch 8 | Ch 9 | Ch 10 | Ch 11 | Ch 12 | Ch 13 | Ch 14 | Ch 15 | Ch 16 | Ch 17 | Ch 18 | Ch 19 | Ch 20 | Ch 21 | Ch 22 | Ch 23 | Ch 24 | Ch 25 | Ch 26 | Ch 27 | Ch 28 | Ch 29 | Ch 30 | Ch 31 | Ch 32] and every few days I'll post another chapter. From the back cover:
A raw account of a young American abroad grasping for meaning, this pulsating story of violent protests, illegal border crossings and loss of innocence raises questions about the futility of borders and the irresistible power of nationalism.
--
Epilogue: Ecuador 2017 (2) [Chapter Thirty-Three]
I've come to the start in order to finish. I came back to Ecuador to finish writing this book.
There is a disturbing parallel between 2005 and 2017 for me. I left the United States that first time because I felt disenfranchised. I was ashamed to be from a country that had elected a president with values I vehemently opposed.
This year is much the same, though I have a better idea of where I belong now. For a few months each year I work in the press office of the most idealistic and international organization I know—the United Nations. The rest of the year I explore places different from where I grew up, attempting to understand through experience and funding those trips through freelance journalism.
This time, Ecuador is temporary. This time, I'll push back.
With nationalism on the rise once more and immigrants increasingly becoming the targets of ire in my native country, I have never been so motivated to tell this story and try to show a different perspective, a more nuanced reality.
During my first days back I stayed with Ana, who remains my best friend in Ecuador. She moved away from her husband and lives with her daughter and granddaughter. Karmina, the little girl I used to pick up and toss in the air, is now a mother, and Ana a grandmother at age thirty-six.
When I saw Ana's mother, La Señora, for the first time, she was carrying rose heads. She screamed, ripped the flowers in half, threw them at my face then laughed. "He's here!" she screamed. She then immediately made me sit down and eat food.
"And Lucía?" she asked.
"I don't know. We don't talk anymore." I hadn't thought about her in a long time. I hadn't seen her since 2009 when I briefly returned to Ecuador for the first time since I had fled it. La Señora's question took me back.
Nearly two years after I left her, Lucía and I met in a park in Salcedo, a town between Latacunga and Ambato, and bought ice cream. She had divorced and was working as an industrial psychologist at one of the nation's new mega-jails. For a while we both sat looking forward, not saying much. There was space between us in the middle of the bench as if we were strangers. After we finished our ice cream we walked around the park then sat down again to talk. Our bodies now closer. I smelled her perfume and noticed her brown eyes, somehow different than I remembered.
Lucía put her hand on my knee. It felt cold and heavy. "I'm sorry about everything," she said. "I really did love you."
Her voice was quiet, her eyes sad. She looked away. "You really did help me. I want you to know that."
After spending so much time doubting reality with her, I felt sure she was being honest. She seemed to be talking more to express rather than get any reaction from me. She had never seemed so mature, so self-aware.
"I loved you too."
She looked back at me and smiled. And I did too.
We hugged and walked away from each other for the last time.
--
visit http://illegalbook.com/