The IMO Ecosystem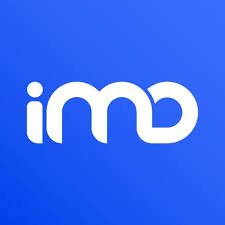 In latter times, investors used to have hard times transacting with their own earned assets. They usually have to go through a blockchain process that might take up to Twenty-four months or more before it gets done. Reason being that, it goes through a series of links called the fundraising development. This market development process seems much of a stress to investors and users too, hence, IMO came to the help.
IMO's swift response to the cryptocurrency industry was due to a retarded and outdated form of exchange, which seems not to be in the good of the general public. Now, the ecology has emerged the top model with a super high quality private investment platform. IMO is achieving a admirable name through continuous handling of projects for all their investors.
They usually take their investors through series of stages of funding and development which might take up to Three months and sometimes ranging to Six months and maximally Twelve months. IMO makes use of a modern mathematical approach to watch after all their transactions and investments, during this process, all investors and users have their dependent choice of continuity or exit with the project; of which no one ever quits, since the platform offers exactly what the investors need.
IMO takes their time to healthily develop each investors portfolio and eventually give them their respective returns according to what they have invested. Hence, IMO carefully keeps track of transactions and ensures the quality and excellence of all projects; at the interest of investors.
COMPARISON BETWEEN IMO vs IEO
In a world of a large number of exchange platforms, there exists a huge number of choices for all users and investors. However, it is not too bad to examine and analyse what some of them have to offer and know which is more at the interest of the general public than the other.
*Talking of trust, it seems to be the watchword of IMO exchange platform as they have put to place measures to totally eliminate attempts of third party intrusion, therefore, making fundings and exchanges encrypted. This has made it difficult for attempts of scams and their theft contributors to have access to users portfolios.
Also, a partnership, with IMO is obviously a good one as they make all transactions transparent without hidden charges or costs. Unlike IEO who repeatedly have trust issues with the greatest partner RAID.
*Running transactions at the benefit of their investors, IMO has proven to be the one providing easy and accessible measures for projects. While their costs goes at a low rate, they also help their users with marketing and other processes that brings in more income. Obviously, IMO makes you relax, they just do the whole process while you await returns on your investments.
*It is not a new practice for users and investors to desire the top positions when transacting with their assets. This is why IMO has made available their listings on the cryptocurrency exchange which goes for about 20 BTC. While you pay a less amount, you get higher and better deals.
Conclusively, it often seems to human that the word "safety" is nowhere, perhaps if you have such doubts too, you need to check in to what IMO has to offer then you will understand why they are the best platform to transact with.