Surely before praying, you will be happy and will get energy
Prayer is a crucial step before yoga. According to Dr. Amrit Raj, there is the communication of positiveity in your mind with prayer. The mind is happy, and you work all day long with energy. Yoga begins with prayer only. Because prayer communicates positive energy in your body.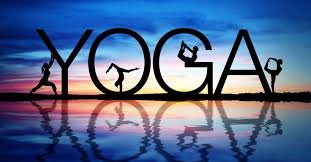 In fact, in the order of prayer, when you do Sukasanas and chant a mantra, then positive energy is transmitted within you. Dr. Amrit Raj, in this video, pronounced Mahamrityunjaya mantra and tried to realize the glory of prayer. It has been stated in the video that prayer makes the mind calm. You are concentrated. Your strength and energy grows.
Prayer is an important part of the action of yoga, which is done before yoga. Just as Yoga requires in our life, prayer is equally necessary in our life. Therefore, Yoga is also the role and significance of prayer with yoga postures. This can also be said.
Everything that happens in our heart through prayer is what we call God. Prayer is an easy mode through which you can increase your inner strength and increase morale. The power of prayer and benefits to it can be felt easily by adopting it. Adopting prayer in life is beneficial for you in many ways.